Apple Store crash driver pleads not guilty to second-degree murder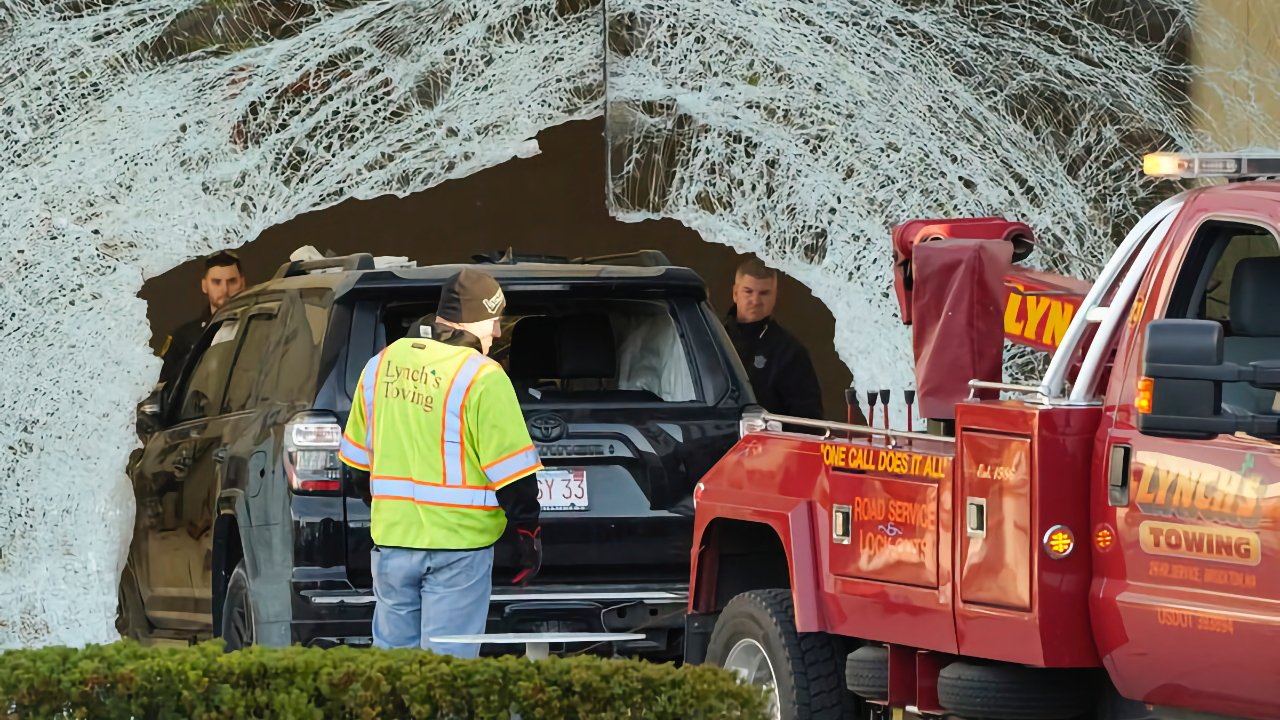 Bradley Rein, who drove an SUV into an Apple Store in Hingham, has appeared in Massachusetts Superior Court, pleading not guilty to 25 charges.
Rein drove the car into the Apple Derby Street store in November, killing one person and injuring many more. He has since claimed it was an accident, and previously faced charges from Hingham District Court.
According to news station Boston 25, Rein has now pleaded not guilty in the Plymouth County Superior Court in Broxton. Rein remains free on a $100,000 bail, but the court's judge has now also ordered that he wear a GPS device, surrenders his passport, and stays in Massachusetts.
Rein is also required to refrain from driving, and to not possess weapons.
Boston 25 reports that the charges filed in court on Monday have been upgraded from previous charges of reckless homicide by a motor vehicle, to second-degree murder. However, the reckless homicide charge, and reckless operation of a motor vehicle, were the original ones brought by Hingham District Court shortly after the crash in November 2022.
Rein's appearance at the Plymouth County Superior Court was an arraignment concerning the second-degree murder charge, and others, set in the lower courts in March 2023.
Hingham resident Rein will next appear in court on these charges on June 21, 2023.
Separately, Apple is being sued over the accident, which the victims' representatives say was "100% preventable." Both Tim Cook and Apple's head of retail Deirdre O'Brien have visited the victims in hospital.