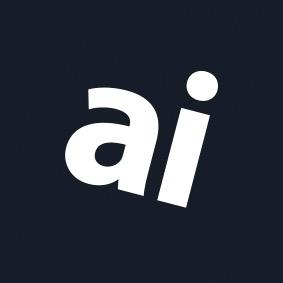 Why you can trust AppleInsider
Excitrus 100W Power Bank review: solid, useful extra power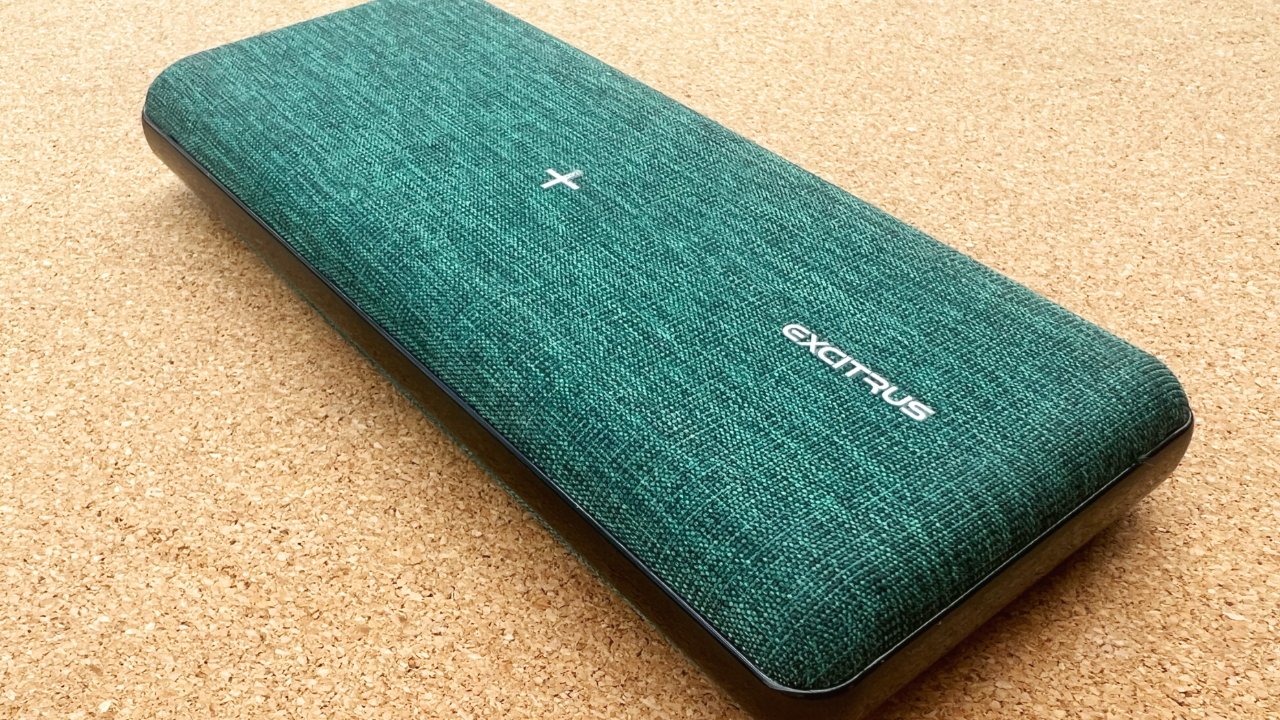 Excitrus 100W Power Bank
4.0 / 5
---
The Excitrus 100W Power Bank is an external battery that includes few ports but has a Qi wireless charging surface for an iPhone.
Don't underestimate one other feature of the Excitrus 100W: it comes in green. This external battery has a distinctive green cover, which the makers describe as being made from a "comfortable premium fabric."
It does mean that this is just a nice battery to hold, but it also means you are less likely to leave it behind anywhere. That green fabric cover, plus the quite large body and its chunky, heavy weight, means this is easy enough to store or to carry but substantially harder to lose.
What the Excitrus 100W Power Bank does
The Excitrus 100W Power Bank is, as the name says, a 100W external battery. Practically any Apple device can be plugged into this 20,800mAh battery and will be at least partially recharged.
It's hard to quantify precisely what that 100W actually means in terms of use, but for one example, AppleInsider took a completely dead M1 11-inch iPad Pro and plugged it into the charger.
Within under a minute, it was possible to turn on the iPad Pro and start working. After 30 minutes, the iPad was up to 38%, while the Excitrus 100W Power Bank was down to 70%.
Then, after an hour, the iPad was 68%, while the Power Bank was 40%. At the 90-minute mark, the iPad Pro was almost fully charged at 92%, while the external battery showed 33% remaining charge.
It took 118 minutes to go the rest of the way and get the iPad Pro to 100%. But that last little push didn't cost the Excitrus 100W Power Bank much at all — it ended the two hours on 32%.
Excitrus 100W Power Bank design — what you get
This Power Bank is tall and a bit chunky at 7.7 inches by 3.3 inches by 1 inch. It weighs 17oz, and as with most batteries, it's a concentrated weight. It feels quite heavy, though along with that comes how it also feels sturdy.
That does seem particularly useful when you're charging an iPhone wirelessly. One side of the Power Bank is a 15W Qi charger, and is marked with a white cross.
Surprisingly, you can place an iPhone lengthways across that side of the battery. That is the natural, automatic thing to do, but iPhones have a camera bump, meaning the phone cannot lie completely flat when placed along it.
Even so, most of the time, the Power Bank will charge a phone placed on it that way. Sometimes it takes a little careful positioning, and magnets help guide you to the right spot, but it works fine.
As you might expect, you can also place the iPhone at a right angle to the battery's surface, so long as the MagSafe part of the phone lines up with the plus sign. When you do that, you'll have to give the iPhone quite a tug to pick it up later, because the magnets are that strong.
The maker says that a MagSafe iPhone case is "strongly recommended" because with a non-MagSafe one, there's a weaker magnetic force. You can also just place a bare, uncased iPhone on it.
But still, case or no case, if you place the phone sideways like that, you won't accidentally knock it off the top of the battery.
Excitrus 100W Power Bank - switching it on
Nothing will charge, though, unless you also press the battery's power button. It's, of course, there to prevent the battery from accidentally discharging in transit, but it's a little awkward.
The power control is a small black button that is flush to one edge of the battery. It's flush so that, again, nothing will knock against the battery and inadvertently turn it on, and it can still be felt with your fingers.
But you do find that you have to look for it and keep forgetting which edge it is on.
Then you find you have to turn the battery over because on the exact opposite edge is the charge readout.
So what you tend to do is turn on the battery, turn it around so you can see the readout, then pop the iPhone on top — or plug devices into the end.
Wired charging
One end of the Excitrus 100W Power Bank features one USB-A output, one USB-C output, and then a joint input/output port that is also USB-C. This is how you charge up the battery.
The USB-A port is rated as an 18W quick charge one, while the center USB-C is a 45W high-speed charging port. The in/out socket is the 100W PD fast charger for output and is a 64W PD fast charging input.
The labeling on the ports could be bigger, but ultimately it's the shape of the port that matters. You can plug a USB-C cable into either the USB-C out or the joint in/out port, and both will charge your devices just fine.
Equally, you can only plug a USB-A device into the USB-A port, though Excitrus marks that with a distinctive orange interior.
What you can charge with the Excitrus 100W Power Bank
Anything that can plug into and take power from a USB-C port can get at least some charge out of the battery. It's most able to recharge an iPhone, with the makers claiming it can add 75 hours to an iPhone 13 Pro.
In AppleInsider testing, it also managed to charge a 14-inch MacBook Pro enough that we could keep working on it.
Excitrus 100W Power Bank - Pros
Wireless charging for iPhone
20,800mAh battery delivering up to 100W
Distinctive green fabric
Excitrus 100W Power Bank - Cons
Controls could be clearer
Rating: 4 out of 5
Where to buy the Excitrus 100W Power Bank