Why Tesla can get by without CarPlay but other car makers can't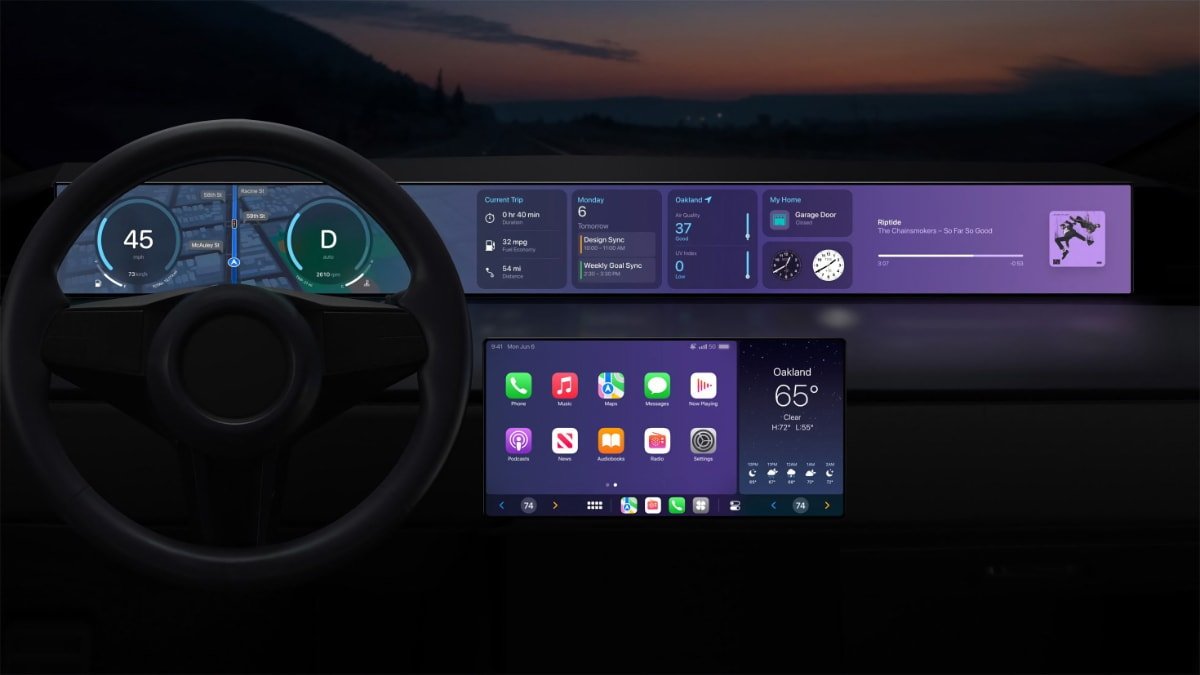 General Motors plans to ditch CarPlay and do its own new infotainment, but if the company thinks it can do what Tesla does, it's wildly mistaken.
GM predicts it can use its own infotainment software to build a subscription revenue business worth $20 to $25 billion a year, by 2030. If it can get close to that, it makes sense that it would try.
Tesla has been doing its own in-car content, bucking the trend of adopting mobile phone projection systems like CarPlay or Android Auto, all the while selling millions of EVs. I'm sure it's hard for GM and other automakers to not think they can do the same thing.
The problem is that GM isn't really trying to replicate what Tesla is doing with its in-car content. It's unlikely hiring Apple's former head of iCloud, Mike Abbott, to lead its integrated software department probably will help.
The only reason Tesla can get away with not offering CarPlay is because its cars are so feature-rich, new owners don't miss CarPlay or what it offers — at least for a long time.
In place of the familiarity of people's phones, Tesla is offering an abundance of features and other advancements at a rapid pace.
GM doesn't just need to offer a few apps or a good interface, it needs to give owners an overwhelming amount of apps and content with at least a decent visual interface.
Until it can do that, GM and others should stick to CarPlay and stop betting against the familiarity of people's personal devices and apps.
Tesla's infotainment features
For those who aren't familiar with the content and features available on Tesla vehicles, these lists should provide a glimpse of what GM is up against.
Streaming music services
Spotify
Apple Music
Tidal
TuneIn
Streaming radio
HD Radio
Games and video services are not available unless the vehicle is parked. Both of these categories offer plenty of things to do while at a charging station, waiting for others in a store, or plenty of other times while in the car and not driving.
As for what games you can actually play, they range fom classics such as Chess, Backgammon, Solitaire, and Soduku to more involving options. These include Beach Buggy Racing 2, Stardrew Valley, and Cup Head.
Streaming video services
YouTube
Hulu
Netflix
Disney+
Twitch
TikTok
Additional features
Along with other driving-focused features and your expected infotainment fare, Tesla also adds a lot more functionality to its version, beyond what you would normally anticipate. This includes:
Web browser
Sentry remote live video view
Boombox - play sound externally through the Pedestrian Warning System (PWS) speaker
Sketchpad - drawing app
Light show - flashing headlights to music
Trax - recording studio and beatmaker
Simulated romantic fireplace
And more
This list of features and content doesn't even account for the company's full self-driving service, which includes navigating on autopilot, auto lane change, autopark, summon, smart summon, and traffic light and stop sign control.
It also doesn't account for being able to make fart noises inside and outside of the car. That's supposed to be a feature and not a bug, by the way.
All these software features are also in addition to new electric vehicle owners getting familiar with charging a car, using the Supercharger network, and the driving differences of an EV.
Tesla cars offer much more content options than any legacy automaker even comes close to. Even Rivian doesn't currently offer native access to video services, games, Apple Music, or general streaming radio. Of course, Apple Music did take a while to come to Tesla cars.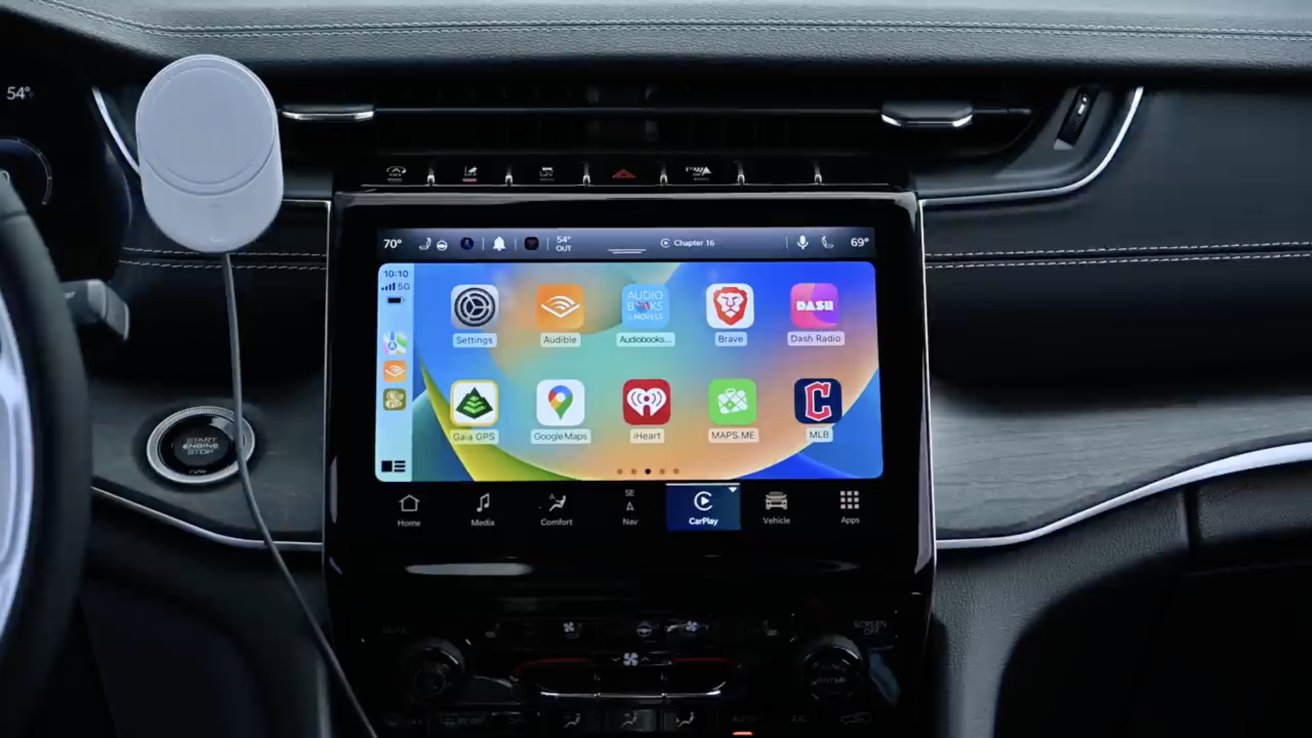 While Tesla might not use CarPlay, it hasn't snubbed the iPhone. Its mobile app is excellent and even goes above and beyond to support Home Screen and Lock Screen widgets.
The future of infotainment
To be clear, none of this is in defense of Tesla or any other car manufacturer. I wish CarPlay was a factory option on Tesla vehicles — and all cars.
But since Tesla doesn't offer the capability, it at least makes an effort to offer a lot of content options.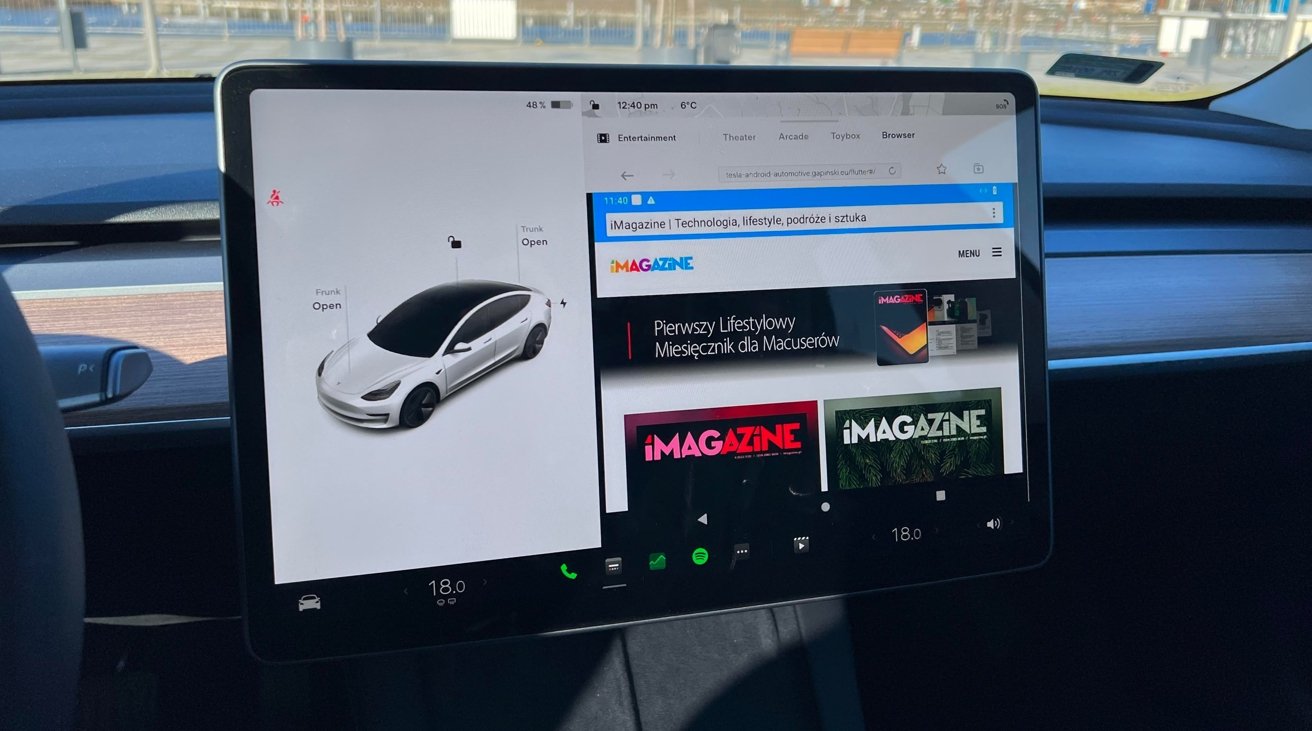 Tesla charges $99 a year for its premium connectivity, but it doesn't limit people from using navigation or games. The video services can still be used on Wi-Fi as long as you log in to ones that need a subscription.
My prediction is that GM's infotainment initiative will run for several years before it gets scrapped or significantly altered. And, I'm not alone is this guess.
Eventually, I do think GM will at least unceremoniously add-in support for Apple's CarPlay, because Android Automotive, the underlying real-time OS GM is using, already supports it.
Either that or GM feels the pressure from Ford and other car companies and adds CarPlay support even sooner.