Latest Hermes AirPods Pro 2 case costs more than an iPad Pro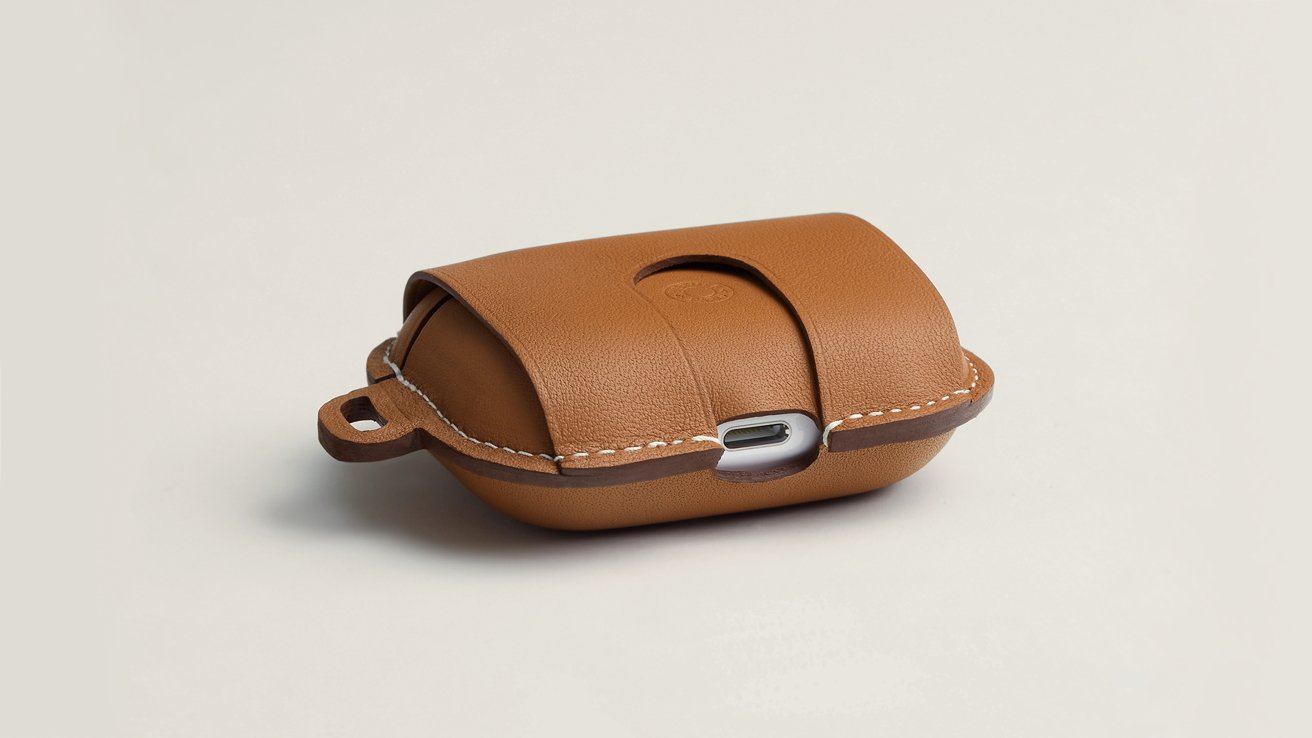 Hermes revealed an expensive leather AirPods Pro 2 case and a separate lanyard that brings extreme luxury to your earbuds.
Apple's AirPods Pro 2 aren't too different externally compared to the original, but accessory makers are making product-specific accessories to account for new features. Hermes is the latest to reveal new luxurious products, though they won't wow you with features.
The first product is a calfskin leather case for the AirPods Pro 2. It completely encompasses the AirPods Magnetic Charging Case, leaving a cutout for the Lightning port.
Even though this product is made specifically for AirPods Pro 2, it doesn't have cutouts for the speaker holes in the case. However, the leather is likely thin enough to allow plenty of sound to pass through.
The case comes with a strap that can be adjusted for wearing as a necklace or hand strap. Wireless charging is possible through the leather, though MagSafe isn't mentioned.
The Hermes Case for AirPods Pro 2 costs $930. It is available in a standard tanned leather color, blue, green, pink, and blue.
If you'd prefer to take advantage of the AirPods Pro 2 lanyard hole and leave the Charging Case caseless, then Hermes also offers a Lanyard. This product is made from calfskin with a palladium brass seal.
The Hermes Lanyard is $335. It comes in light blue, pink, navy blue, green, and a standard tanned leather color.