Max launches as HBO Max and Discovery+ mash-up with even more 4K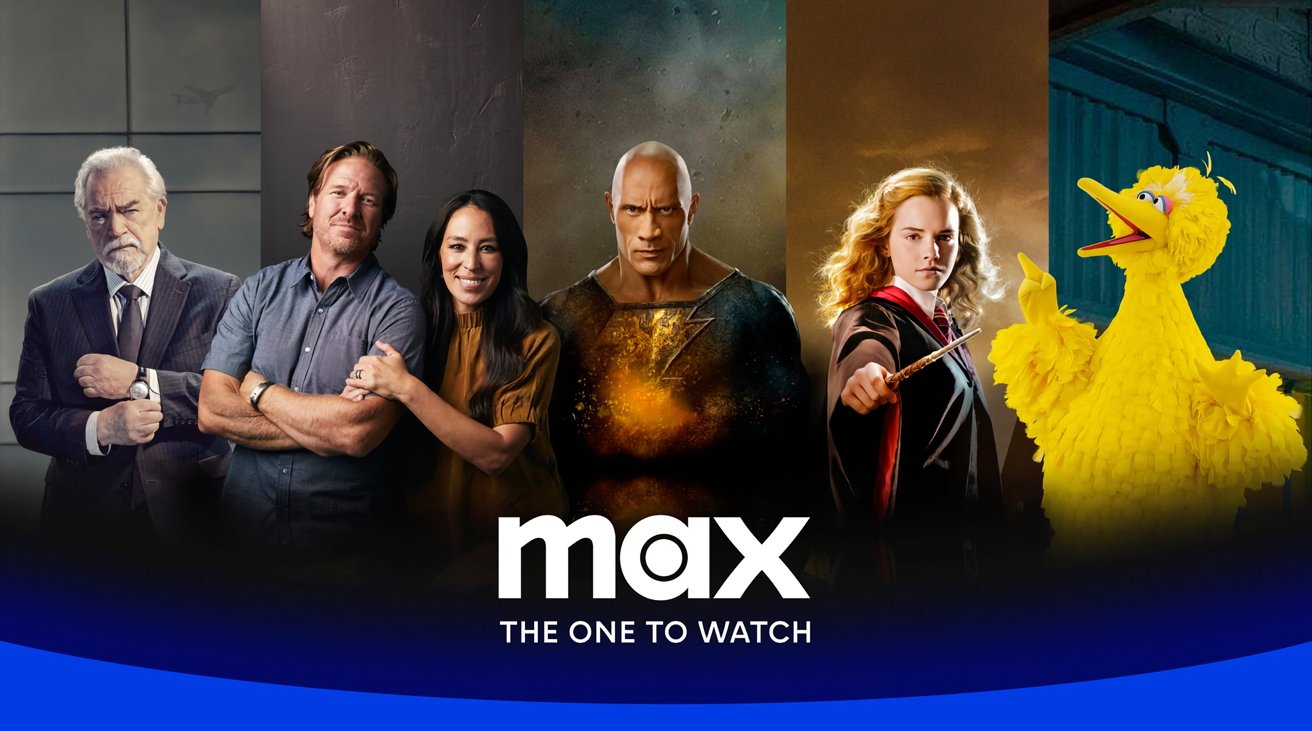 Warner Bros. has launched its new Max streaming service combining the content from HBO Max and Discovery+ into a single rebranded app, and it now has a far more robust 4K content catalog.
Launched in April but live on Tuesday, the unified Max provides users with access to a wide array of content, including the existing catalog of HBO Max itself.
The list of content covers family-friendly fare as well as HBO, Max Originals, WB Movies, the DC Universe, scripted programming, food, home, and documentaries.
Highlights include HBO Originals such as "Succession" and the "Watchmen" series, Warner Bros. movies like "Dune" and "Joker," and popular shows such as "Game of Thornes" and "The Last of Us."
As part of the shift to Max, there is also a greater push for 4K content, with more than 1,000 films and episodes to be offered at the resolution at launch. It is claimed this is nearly eight times more than the 4K content offered previously under HBO Max.
In cases such as "Avatar: The Way of Water," streams will be available in 4K, HDR 10, Dolby Vision, and Dolby Atmos. Furthermore, all Warner Bros. movies released in 2023 and onward will be available in 4K when they land on Max following their theatrical windows.
"We understand the value of offering our users a cinematic playback experience and to that end, we've implemented more advanced technology workflows that allow us to release more 4K content in a faster, more efficient way," said Sudheer Sirivara, Global Technology Platform, Warner Bros. Discovery. "Max will offer more than 1,000 films and episodes in 4K at launch, and we'll be adding more every month as we move forward."
Pricing tiers
Max will be offered in three different tiers of service, with Max Ad-Lite priced at $9.99 per month or $99.99 per year as the cheapest option. For the money, users can have two streams running at up to 1080p and with 5.1 surround sound.
Max Ad-Free, at $15.99 per month or $149.99 per year, offers the same as Max Ad Lite, but with up to 30 offline downloads, and the removal of advertising.
Max Ultimate Ad-Free, for $19.99 per month or $199.99 per year, allows up to four concurrent streams at up to a 4K resolution, Dolby Atmos sound, and up to 100 offline downloads.
Most HBO Max subscribers will see their apps updated automatically as Max, though some others will have to manually download the app. Subscribers of HBO Max will also find their previous plan, profiles, avatars, settings, and listed items ported over.