Fans watched 795 million minutes of 'Ted Lasso' in one week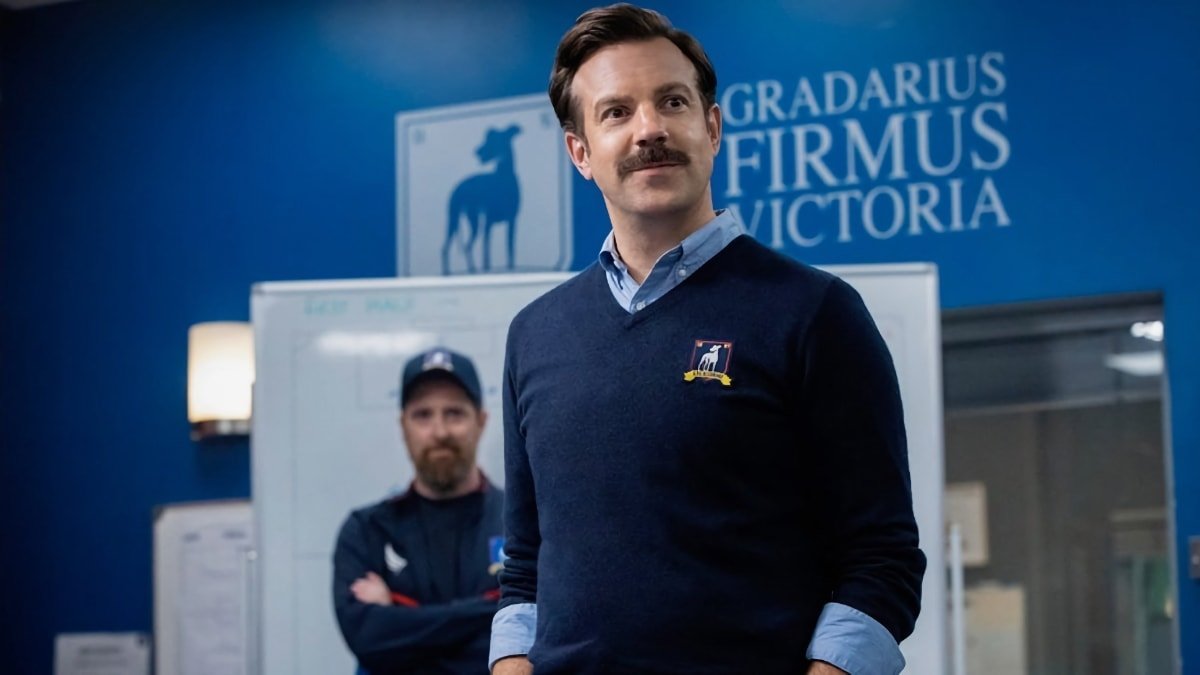 New ratings research says that Apple TV+ hit "Ted Lasso" reached a series high with viewers in April, with season three landing in the Nielsen streaming top ten.
As the comedy's third and final season approaches its end, viewing figures for the end of April 2023 have now been released by the Nielsen ratings company. According to Variety, for the week of April 24, 2023, to April 30, 2023, "Ted Lasso" came sixth with nearly 800 million minutes viewed.
That was the week of season three's "The Strings That Bind Us" episode. However, unlike terrestrial ratings, the viewing figures are for any "Ted Lasso" edition watched during that week.
With other shows, that could be any episode from any season. However, Apple's hit has only been included in the Nielsen research since the start of season three, so it's 795 million minutes in total, spanning every episode, over the seven episodes aired in 2023 up to that week.
Consequently, the figure can't be compared to viewership of previous "Ted Lasso" seasons. It also can't be a very accurate measure of even season three, since Nielsen only measures US viewing and at least the giant majority of Apple TV+ shows are shown worldwide.
Even so, it's a season high for "Ted Lasso," and also means Apple TV+ scored higher viewing than any other streamer — except Netflix. Netflix took all of the top five slots, with the most-watched being "The Diplomat" drama series created by Debora Cahn, and starring Keri Russell.
In the week April 24, 2023, to April 30, 2023, "The Diplomat" was watched for 1.4 billion minutes. The show has now been renewed for a second season.
"Ted Lasso" is said to be concluding with this current third season — although there are rumors of spinoffs. A special event celebrating the show's series finale at the Paley Center has been cancelled because of the Writers' Guild of America (WGA) strike.
While the event was due to feature stars such as Jason Sudeikis and Brendan Hunt, both men are also writers. While the WGA strike continues, members are not allowed to promote series even if they have finished writing duties on them.