Garmin challenges the Apple Watch Ultra with new smartwatches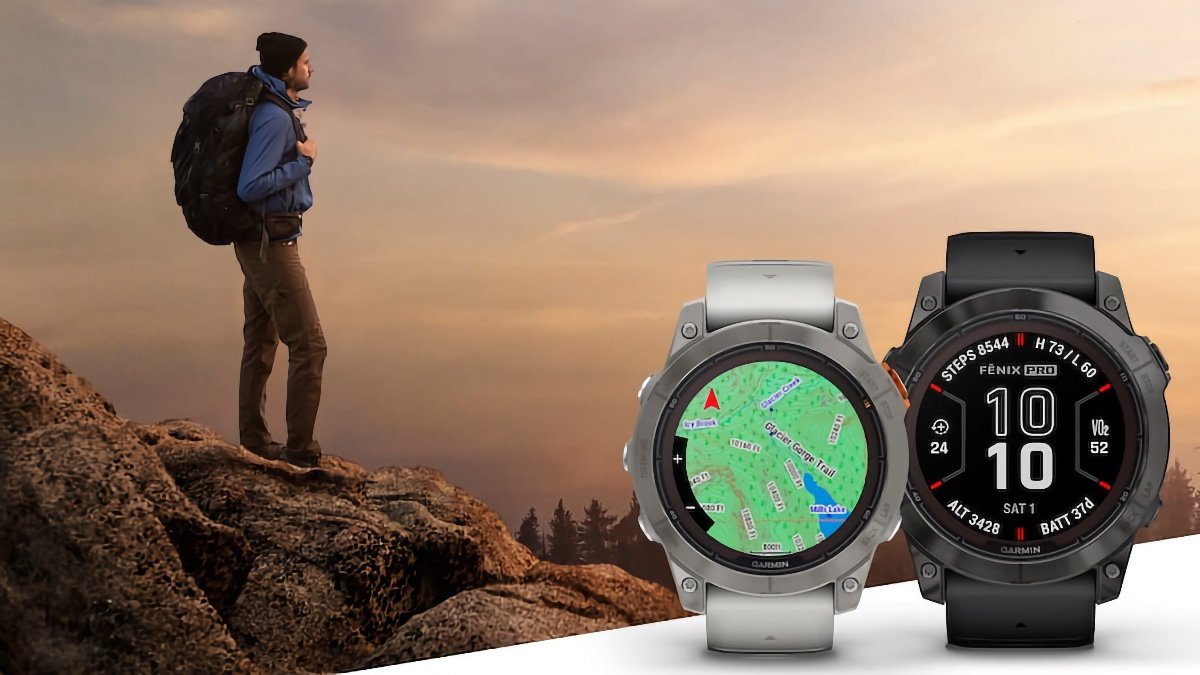 Garmin has announced a new lineup of watches, and their rugged designs and extensive features could make them a serious rival to the Apple Watch Ultra.
The Apple Watch Ultra is Apple's latest premium wearable, engineered for intensive activities in rugged surroundings. It has a titanium casing, dual-frequency GPS, a depth gauge, and a durable design.
However, the latest offerings from Garmin's watch collection possess features and functionalities that are on par with the specifications of the Apple Watch Ultra, catering to the needs of hikers, drivers, and athletes engaged in high-intensity sports.
Fenix 7 Pro
First, the Fenix 7 Pro series consists of premium GPS smartwatches designed to enhance the performance of athletes and adventurers. These watches feature solar charging capabilities and are equipped with advanced performance insights, expanded mapping functionalities, and comprehensive health and wellness tracking, empowering users to excel in their activities.
Including a built-in LED flashlight and a solar charging lens in all models, the Fenix 7 Pro Series offers impressive battery life, lasting up to 37 days in smartwatch mode and up to 139 days in expedition mode. As a result, it ensures that users can make the most of their outdoor experiences, both during the day and at night.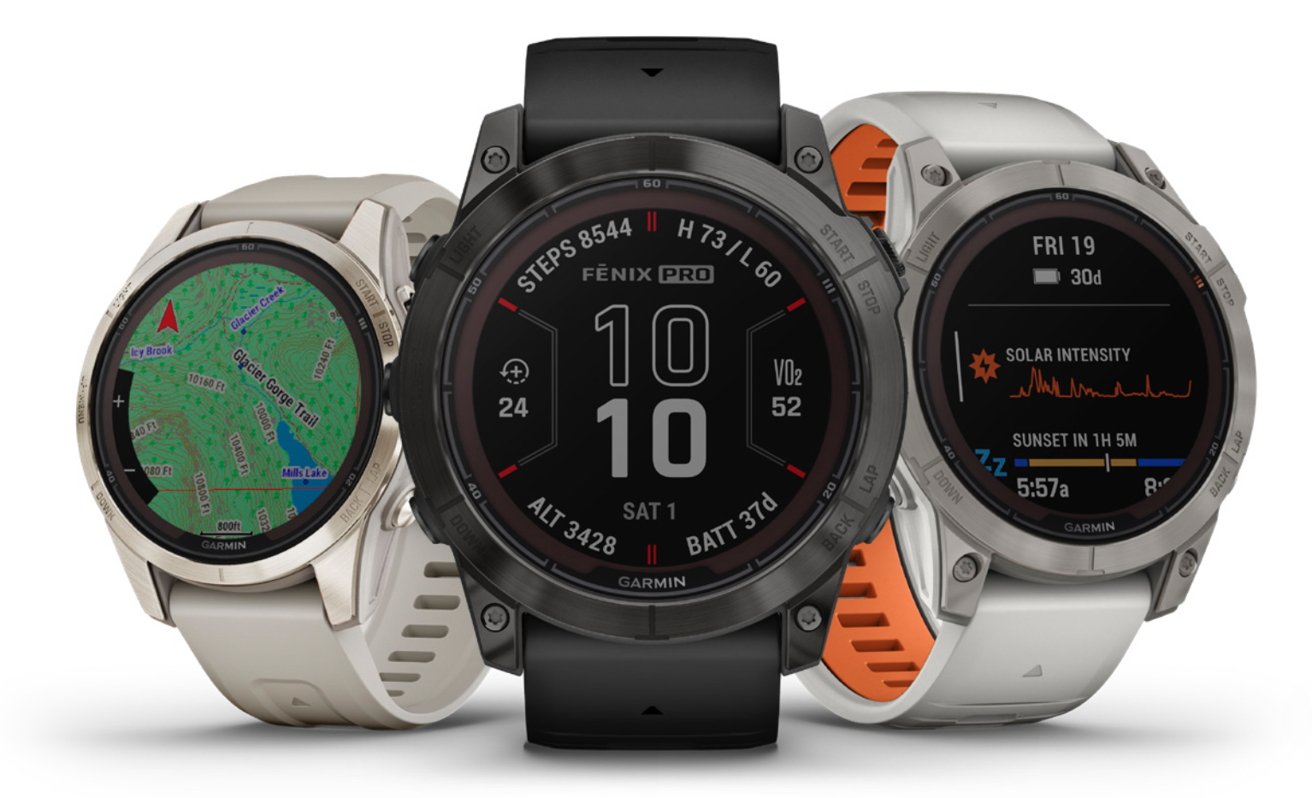 Combining durability with style, every Fenix 7 Pro Series variant showcases a solar-powered screen, a highly responsive touchscreen, a combination of traditional buttons, and a robust fiber-reinforced polymer case complemented by a steel bezel and rear cover. Notably, these smartwatches have undergone rigorous testing to meet the stringent thermal, shock, and water resistance standards the US military sets.
Epix Pro
The Epix Pro series is the other lineup of watches that Garmin is releasing. These smartwatches come with a crystal-clear AMOLED display, a rugged design, and an impressive battery life.
With a battery that can last up to 31 days, the Epix Pro Series is equipped with comprehensive health monitoring features and fitness metrics to support users in staying active. Furthermore, users can choose from three different sizes, namely 42mm, 47mm, and 51mm, and each size includes a built-in LED flashlight, making it an ideal companion for any adventure.
Crafted for extended wear, the Epix Pro Series is designed to offer a range of advanced health and wellness tools alongside a collection of intelligent features to keep users connected during their daily activities. With comprehensive 24/7 health monitoring capabilities, the Epix Pro Series incorporates a wrist-based Pulse Ox sensor2, Body Battery energy monitoring, a jet lag advisor, advanced sleep monitoring, sleep score assessment, and various other functions.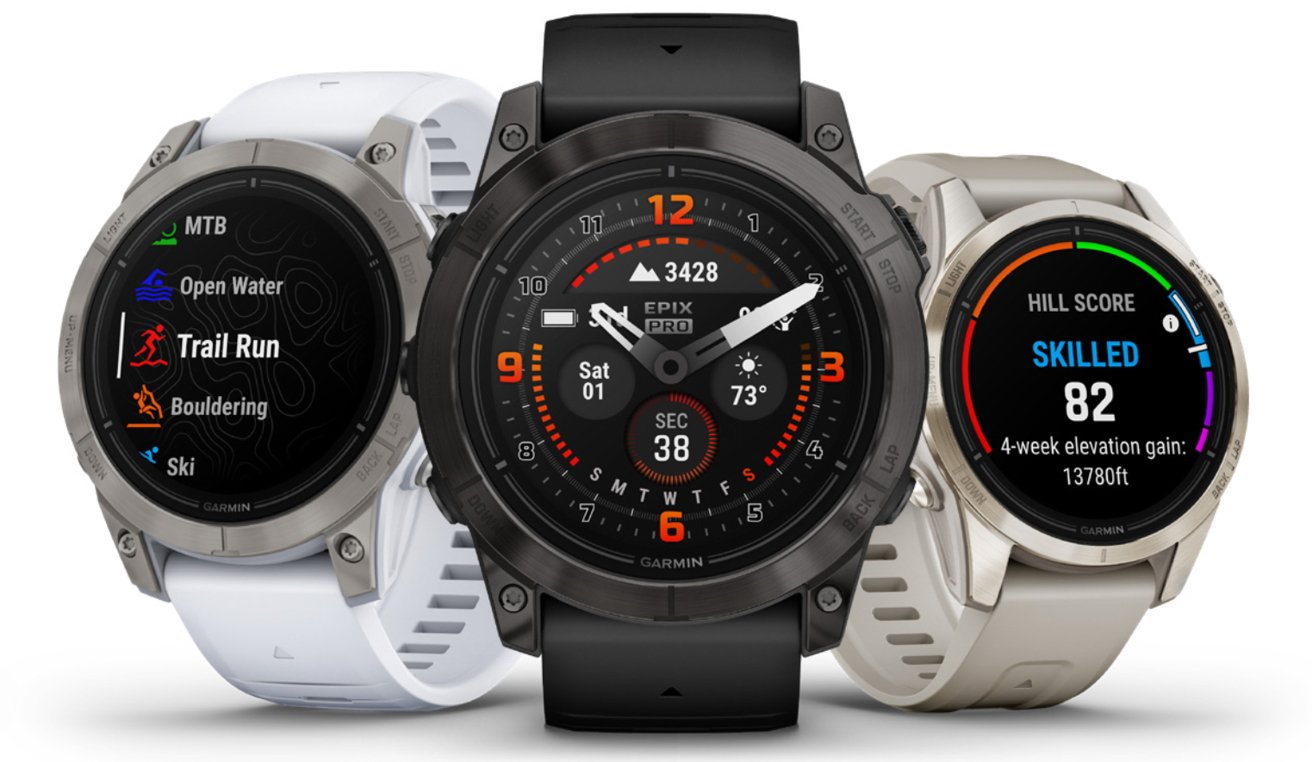 Upon waking up, users can access a personalized morning report that provides insights into their sleep quality, training outlook, Heart Rate Variability (HRV) status, and more, allowing them to customize their experience based on the provided information.
Pricing & Availability
The available models in the Fenix lineup consist of the Fenix 7S Pro in a 42mm size, the Fenix 7 Pro in a 47mm size, and the Fenix 7X Pro in a 51mm size. Each model offers Standard and Sapphire edition options, and prices start at $799.99.