AirPods Pro getting a big update in iOS 17 with Adaptive Audio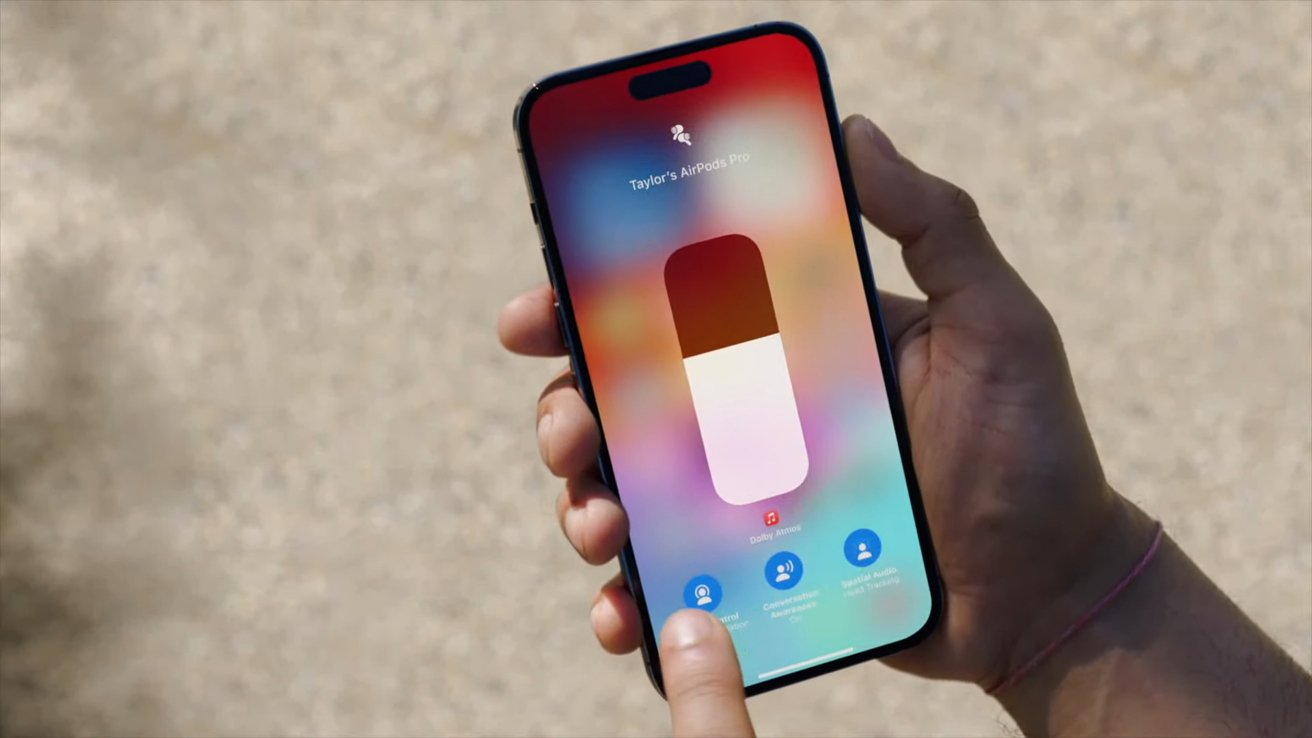 WWDC is a software-focused event, and Apple did not forget AirPods Pro with the company previewing Adaptive Audio and better switching arriving in the fall operating system updates.
Apple's jam-packed Worldwide Developer Conference allowed a short bit of time for an AirPods software update. A few features are coming to compatible devices, but most focus on the latest AirPods Pro 2.
A new feature called Adaptive Audio for AirPods Pro 2 provides an intelligent mix of Active Noise Cancellation and Transparency mode. It uses external noise to determine the audio mix needed in the moment, either canceled noise for loud engines or improved voice capture for conversations.
Personalized Volume will fine-tune the Adaptive Audio as it is used. It conditions itself to a user's regular environment.
Start speaking while wearing AirPods Pro 2, and Conversation Awareness will lower audio volume and enhance voices in front of the user. This also reduces background noise.
AirPods get a faster switching experience with Automatic Switching. The connection time should be significantly faster and more reliable.
All modern AirPods models with H1 or H2 processors now have a mute feature. Pressing the device stem or Digital Crown for AirPods Max will mute and unmute your mic during a call.
Developers can test AirPods software via the Developer Program.