Apple and Disney partner for Apple Vision Pro Disney+ day-one launch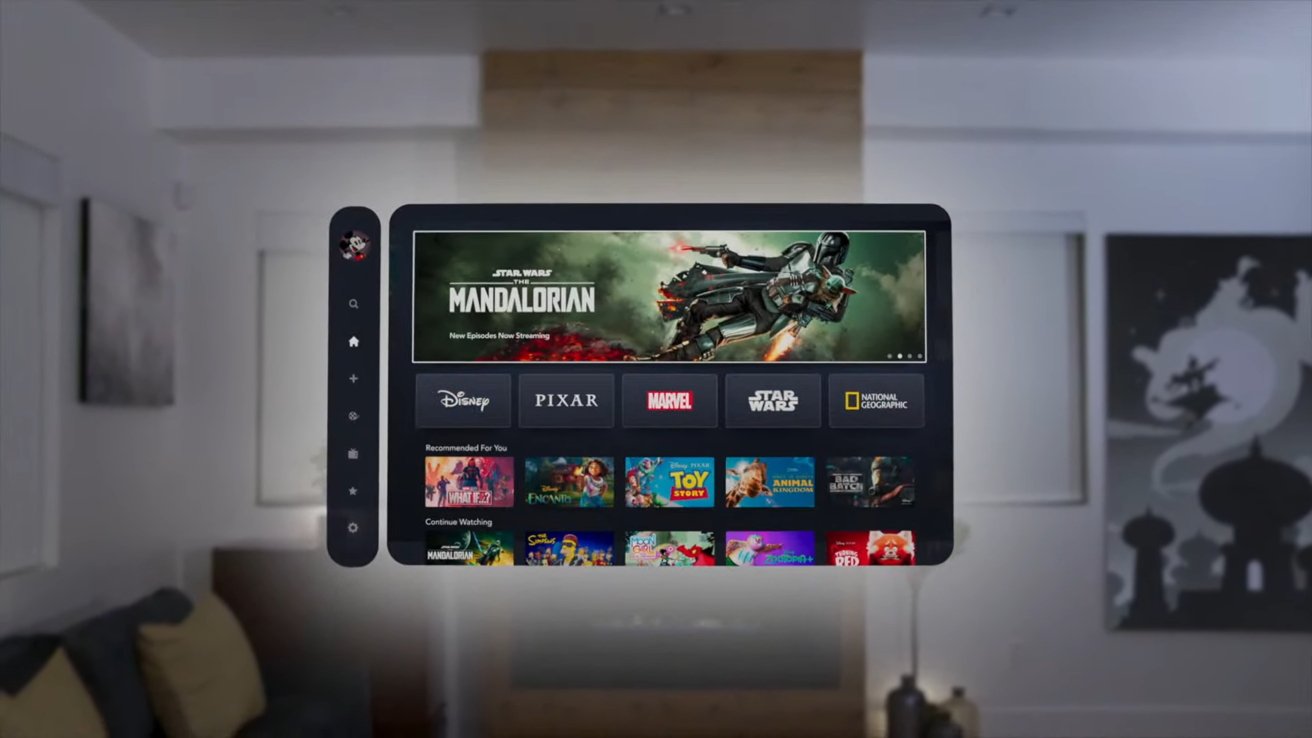 Disney CEO Bob Iger made a surprise appearance during the WWDC keynote to announce that the Disney+ app will launch on Apple Vision Pro with 3D interactive experiences from "Star Wars" and National Geographic — and more.
The new Apple Vision Pro headset needs apps at launch, and one of them will be Disney+. Apple and Disney have partnered to bring experiences to the app with 3D effects and interactivity.
Disney CEO Bob Iger stepped out on stage during WWDC to explain the experiences coming to Disney+ on Apple Vision Pro. ESPN sports, entertainment content like "Mandalorian," and nature documentaries from National Geographic all come to life in 3D.
Multiple screens can display different sports playing on ESPN, and 3D replays can show court details of a basketball game. Dinosaurs and environments can pop out in 3D during documentaries.
Disney even included a Disney World augmented reality experience.
Apple and Disney partnered to ensure the Disney+ app would launch on Apple Vision Pro. No release timeline or pricing has been announced as of publication.