BandWerk introduces first leather band for Apple Vision Pro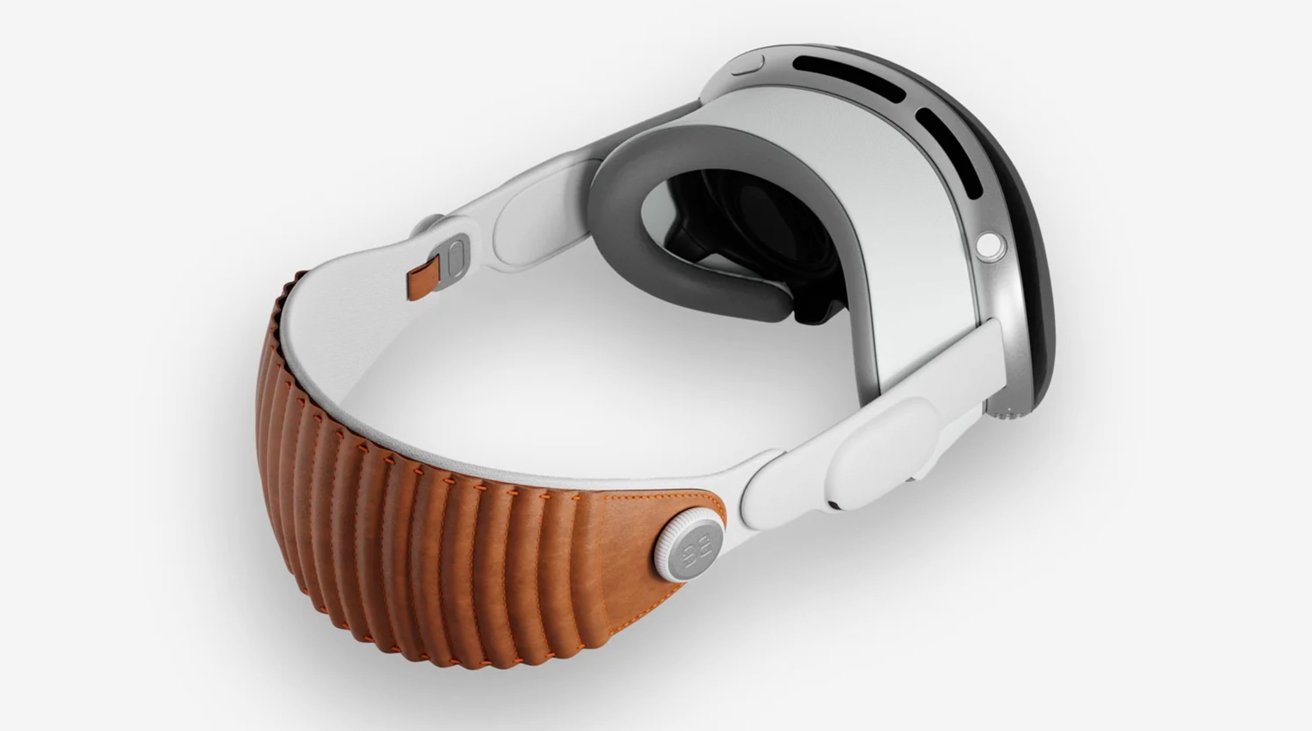 BandWerk has emerged as one of the first producers of accessories for the Apple Vision Pro, with Leather Head Bands for the headset set to ship in early 2024.
Apple's product launches are inevitably followed by accessory producers introducing new items to go with the latest hardware. On Tuesday, leather accessory brand BandWerk did just that for the Apple Vision Pro.
The Apple Vision Pro Head Band is a leather accessory handcrafted in Germany, and is claimed to merge "traditional craftsmanship with modern design." Made from high-quality Italian leather, the band is designed to replace the modular rear section of the headset, with a large leather piece going around the back of the user's head.
Much like Apple's original band design, BandWerk's version is quite wide at the back of the head, complete with ribbed sections and what appears to be a dial similar to Apple's for ensuring a perfect fit.
BandWerk will be shipping its take on the band in early 2024, with a choice of five color options. It is expected to cost consumers $159.