$1,000 discount drops M1 Max 16-inch MacBook Pro (32GB RAM, 2TB SSD) to $2,699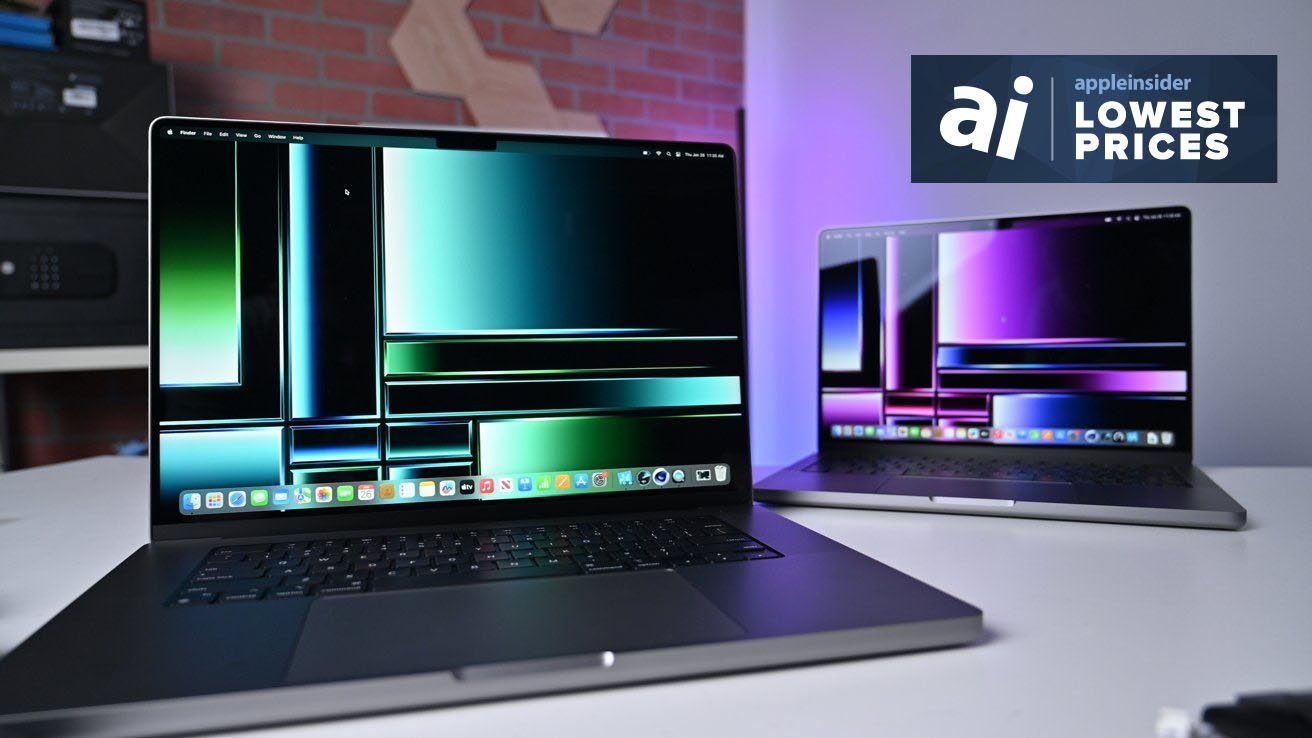 If you've been waiting for top deals to roll out on upgraded laptop models, the M1 Max 16-inch MacBook Pro with 32GB RAM and a 2TB SSD is available at a huge discount from Adorama. Walk away saving over $1,000 off the original price with our exclusive discount code at checkout.
Save $1,000 on the M1 Max 16-inch MacBook Pro
The M1 Max 16-inch MacBook Pro, a powerhouse machine in terms of both performance and storage, is now available from Adorama for an unbeatable price. You can save $600 instantly through an instant rebate, and shave off an additional $400 by using the promo code APINSIDER at checkout. For added assurance, you can also opt to include three years of AppleCare, which, with the same discount code, takes another $80 off your total.
That's a total possible savings of $1,080 on this upgraded M1 Max 16-inch MacBook Pro with 32GB RAM and a 2TB SSD.
How to redeem the discount
Redeeming the discount is easy. Simply navigate to the product page and add the M1 Max 16-inch MacBook Pro to your cart. During the checkout process, after you've entered your shipping details, you'll see an option to add a gift card or promo code. Type in APINSIDER and click to apply. This will unlock an extra $400 off the system on top of the already reduced price. AppleCare is $80 off too.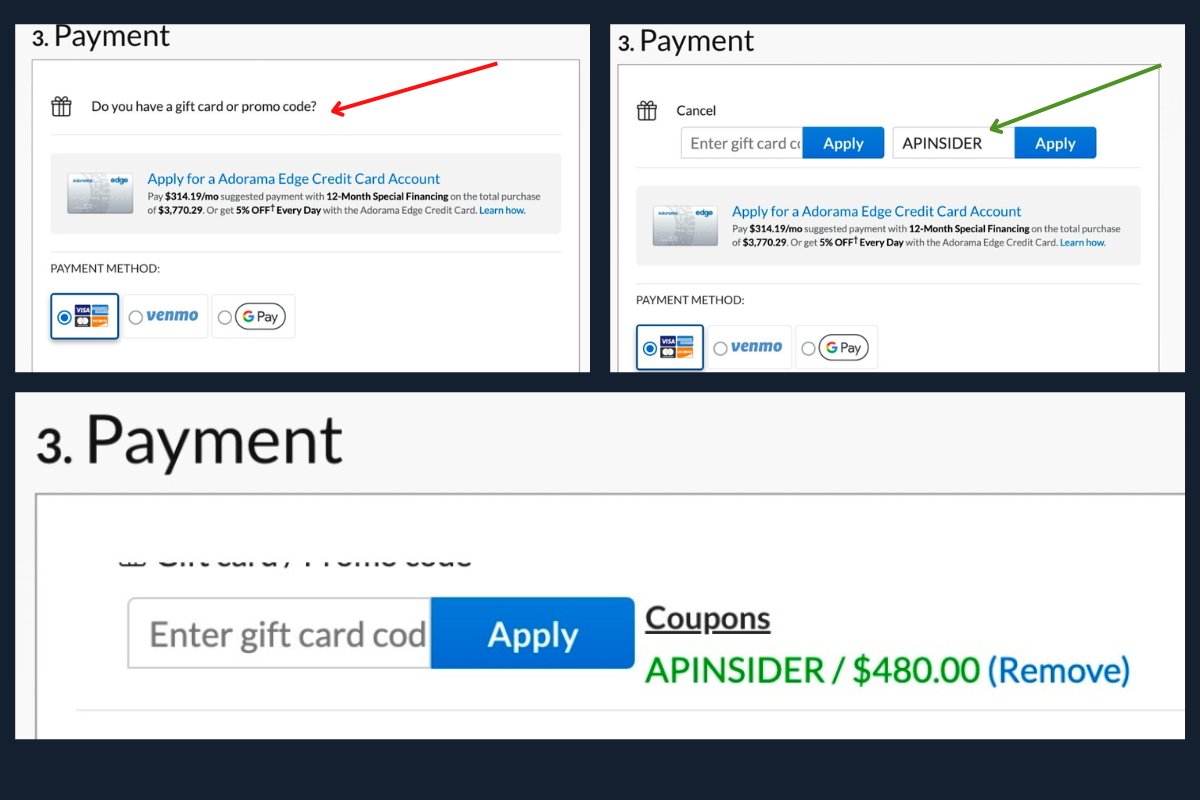 Unlimited performance, limited stock
The M1 Max 16-inch MacBook Pro is an undeniable powerhouse, capable of shouldering heavy workflows with its upgraded processing power and speed. With a 10-core CPU, a 24-core GPU, 32GB RAM, and a 2TB SSD, it's an ideal choice for professionals in need of a premium laptop that is capable of running several intensive tasks at once. The current discount transforms this high-performance MacBook Pro from a great purchase into an absolute steal.
This is an unbeatable bargain for anyone looking to upgrade, and the additional savings with the promo code make it even more attractive. So don't wait too long; supplies are limited, grab this deal while it lasts!
Additional Apple deals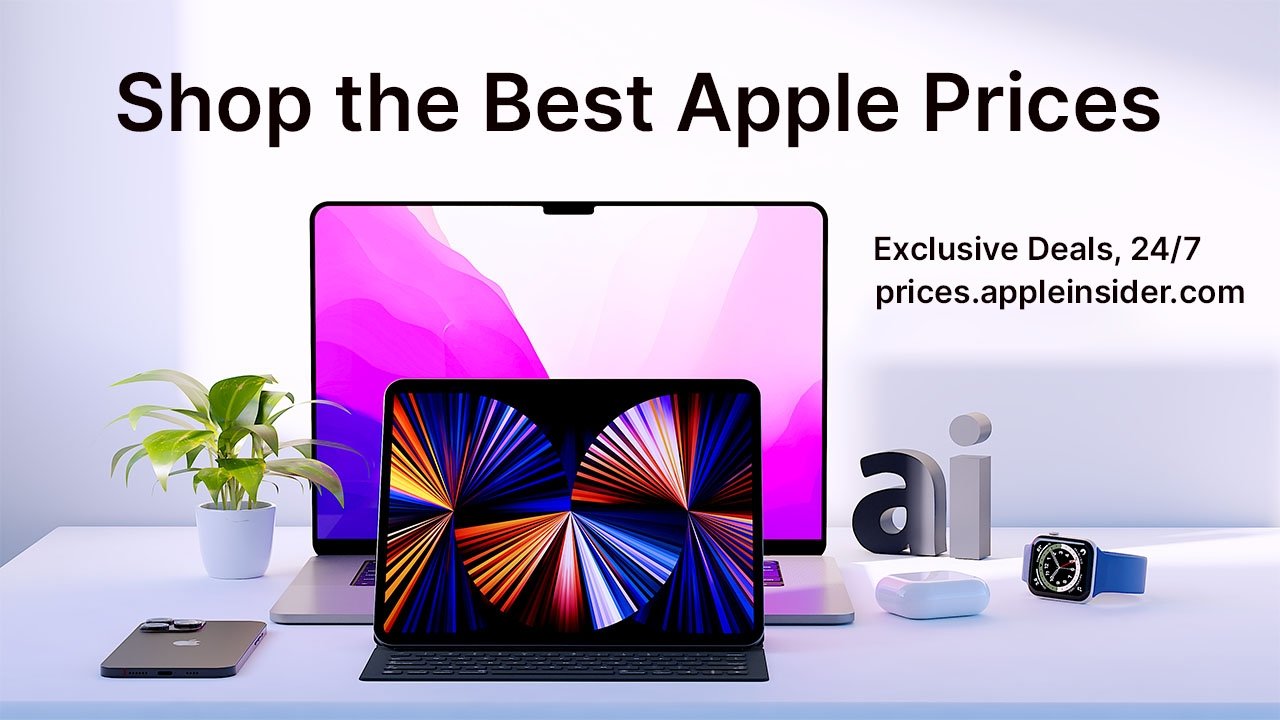 There are plenty of Apple sales going on this week, ranging from closeout MacBook Pro deals that knock $1,050 off MSRP to software savings. Here are a few of our top picks: