Global PC market is continuing to collapse for everybody but Apple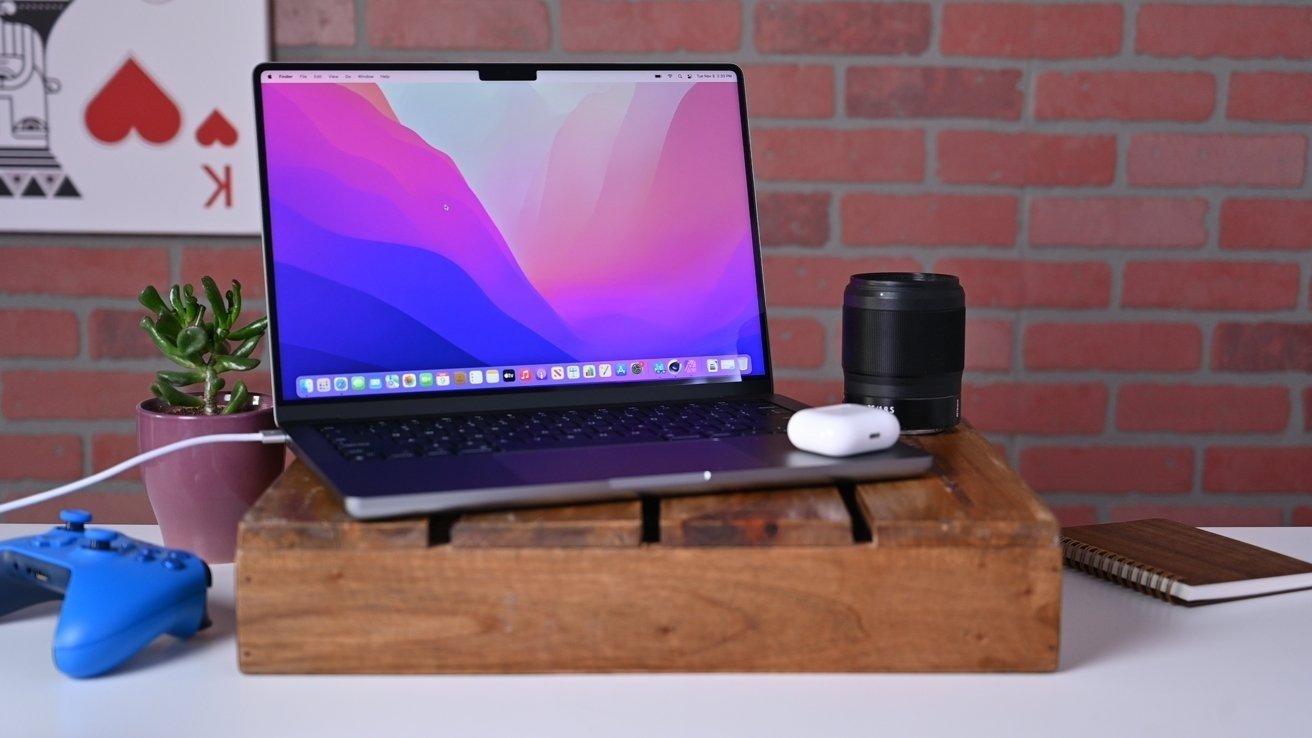 Apple was the only one in the top five PC vendors to see year-on-year growth in global shipments in Q2, increasing its market share for Mac.
The global PC market is continuing its decline compared to the previous year's quarterly results, with many producers seeing reductions in shipment. The exception to all of this is Apple.
According to a report from IDC, global PC shipment estimates declined 13.4% year-on-year in the second quarter of 2023, making it the sixth consecutive quarter of contraction. The blame for the downturn is aimed at "macroeconomic headwinds, weak demand from both the consumer and commercial sectors, and a shift in IT budgets away from device purchases," the analysts write.
Weak demand led to inventory levels remaining above normal for a longer period than anticipated, impacting supply chains, IDC continues. Leading companies in the industry suffered double-digit YoY declines in the quarter, with Apple and HP avoiding the downturn.
According to the figures, Apple's Q2 2023 shipments for Macs hit 5.3 million units, an increase of 10.3% from 4.8 million observed one year prior. The increase amid a market of contractions also meant Apple saw growth in market share from 6.8% to 8.6%, putting it in fourth place on the list.
IDC claims Apple benefits from a favorable year-on-year comparison as it suffered COVID-related supply issues in Q2 2022.
The result is a turnaround for Apple, compared to IDC's first-quarter figures. At the time, IDC said Mac sales were down 40% year-on-year.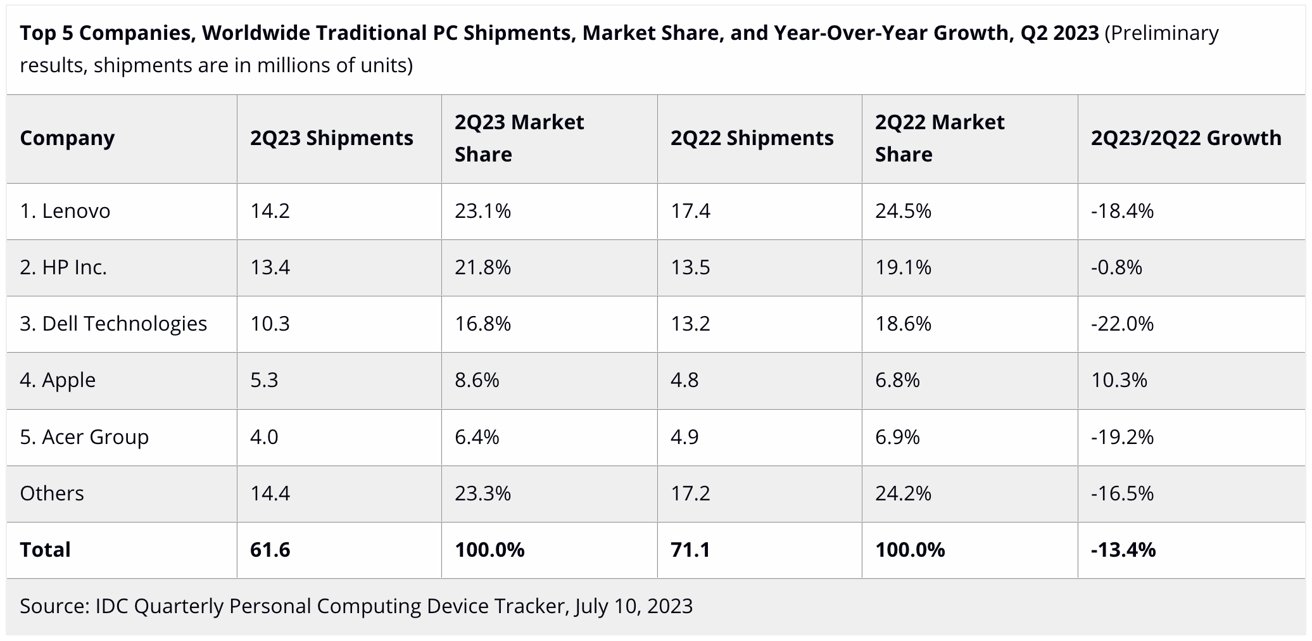 Of the remainder, Lenovo still leads with 14.2 million shipments and a 23.1% market share, despite seeing shrinkage of 18.4%, Dell is third with 10.3 million and a 22% shrink, and Acer is fifth with 4.0 million, down 19.2%. Second-place HP stayed relatively flat at 13.4 million shipments, marking shrinkage of 0.8%.
Overall, the market saw 61.6 million shipments, versus 71.1 million from Q2 2022.
"The roller coaster of supply and demand the PC industry has faced over the past five years has been extremely challenging," said Ryan Reith, IDC group vice president for Client Device Trackers. "Companies don't want to be caught with short supply like they were in 2020 and 2021, but at the same time, many seem hesitant to make the big bet on a market rebound."
For consumers, Reith claims there's a gradual return to pre-pandemic habits where computing is spread across multiple devices. However, it is thought that consumer purchasing habits will favor smartphones over PCs.
On commercial customers, mass layoffs and the introduction of generative AI "only add more confusion as to where to place an already reduced budget."