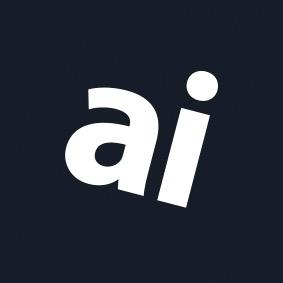 Why you can trust AppleInsider
Hohem iSteady M6 Kit review: take your videos from dull to dazzling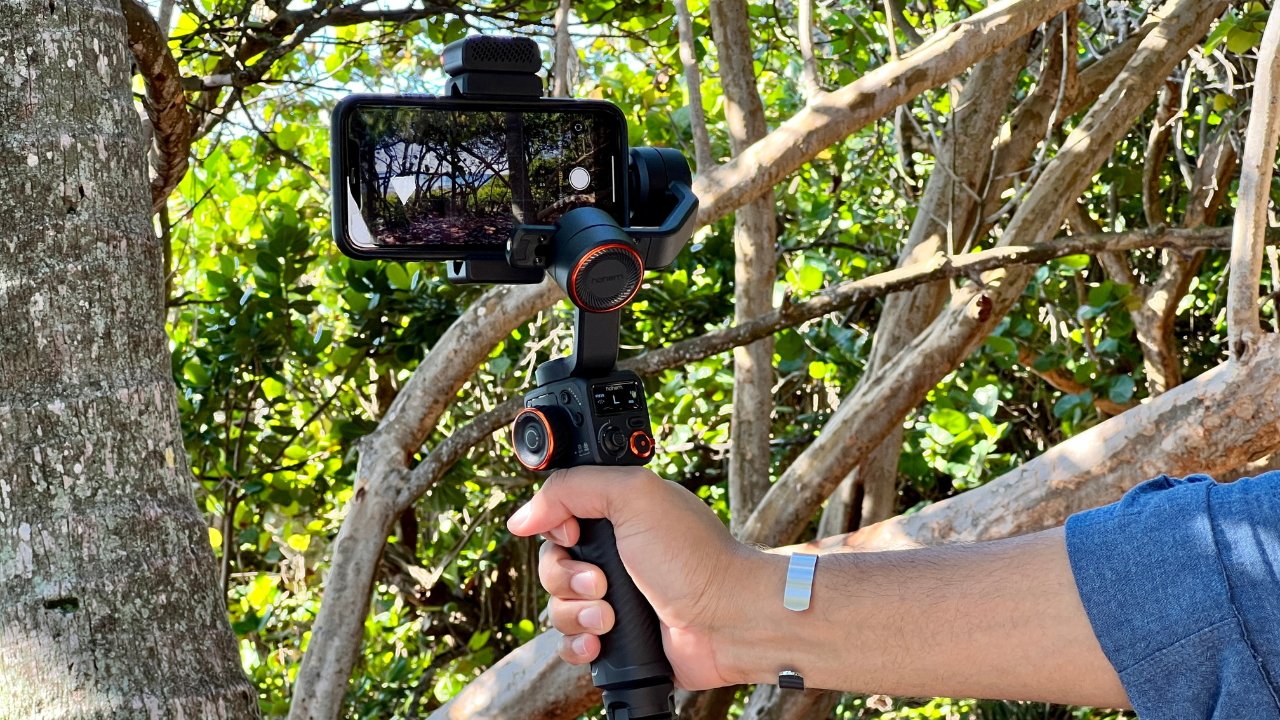 Hohem iSteady M6 Kit
4.0 / 5
---
The Hohem iSteady M6 Kit can help you film cinematic masterpieces with your iPhone. But be prepared to learn the ropes, as this gimbal is not for beginners.
If you are an avid iPhone videographer, you know how frustrating it is to deal with shaky and dark footage. Whether you want to preserve your travel memories or create engaging content for social media, you need a reliable and versatile tool to enhance your video quality.
The Hohem iSteady M6 gimbal is a feature-rich device that can improve your iPhone videography. It has many shooting modes, shortcuts, and settings, which can bewilder new users.
But if you are ready to work, the Hohem iSteady M6 gimbal can help you produce amazing videos with your iPhone.
Hohem iSteady M6 Kit - setup and battery
The Hohem iSteady M6 Kit includes an AI vision sensor, a tripod, a USB-C charging cable, and a USB-C to USB-C cable. The kit also includes a zippered case with a hard shell and a soft interior to keep your gear safe and organized.
The gimbal was simple to set up and use, and we had no issues mounting the phone or balancing it in the clamp. We connected an iPhone with the gimbal via Bluetooth without trouble and even switched between two different iPhones as needed.
According to Hohem, the battery life can last up to 18 hours. The gimbal has a 2600mAh battery capacity, and it takes 3 hours to charge it fully.
The user manual states that you can get between 6 to 8 hours of battery with the AI Vision Sensor when using the AI tracking and the fill light at its brightest level.
The iSteady M6 has a DC-out port to charge your phone with the gimbal's battery, which can be handy if you need extra juice when filming on location. However, you must have the correct charging cable for your phone, as the kit did not include one compatible with the iPhone 13 Pro we used for our testing.
Before you use the iSteady M6, you should check if your phone size is compatible with the gimbal. Hohem says the gimbal is compatible with iPhone 12 to iPhone 14 models, including Pro and Pro Max.
It has a maximum payload of 400g, which means it can handle the extra weight on your phone, especially if you want to attach a microphone or a lens. However, do not overload the gimbal with too much weight because it can affect its performance and stability.
We tested the gimbal with an iPhone 13 Pro encased in a thick and heavy impact case, and we did not encounter any issues with filming with the iPhone on the gimbal. It was able to balance the phone and keep it steady without issues.
The iSteady M6 is not the lightest gimbal on the market, weighing 1.21 pounds without an iPhone mounted on it. The weight might not be worth it for iPhone users who want to create casual videos, but better for those with more ambitious projects.
Hohem iSteady M6 Kit - plenty of shooting modes
The iSteady M6 allows lots of flexibility as you move around to get the perfect shot. It is a 3-axis gimbal, so you can pan 360 degrees, roll 335 degrees, and tilt 335 degrees. You can also switch between horizontal and vertical shooting modes.
You can use the M button to change between modes, such as the Point of View (POV) and Pan and Tilt Follow (PTF) modes. You can also use the joystick to tilt or pan your phone and the buttons for A-B motion to set positions for a motion time-lapse, which can produce cinematic effects.
The shortcut buttons are particularly convenient. You can press the trigger button twice to recenter the gimbal, three times to switch to reverse 180-degree panning mode, and four times to activate the ultra-wide angle shot mode.
We love the ultra-wide angle shot mode, which lets you take advantage of the iPhone's wide-angle camera to capture more of the landscape without worrying about the gimbal arm ruining your shot.
You are not required to use a specific app with this gimbal. If you want to explore creative features, the Hohem Joy app has advanced functions like the Inception Mode and presets to spice up your videos with effects and transitions.
If you prefer the simplicity and familiarity of the native Apple Camera app on your iPhone, the gimbal worked flawlessly with it, and we had a great experience using the iPhone's native camera app with this gimbal.
Hohem iSteady M6 Kit - AI Vision Sensor
The iSteady M6 is more than just a gimbal to stabilize your filming. It also features a fill light with AI Vision Sensor that magnetically attaches to the gimbal and can help you track your subject, adjust the exposure, and add some brightness to your shots.
The gimbal has a detachable fill light with an AI Vision Sensor. This sensor can track a person or object so they don't get lost in the background.
The fill light can change colors according to your preference. You can choose from warm or cool tones or 360 RGB ambient colors to create different effects. The fill light can make a big difference in low-light scenarios to brighten up your subject and improve the clarity of your video.
We tried this device in a pitch-black room, and we were impressed by how it captured the object using only the fill light from the AI Vision Sensor. Whether you are shooting in bright or dim conditions, this device can deliver well-lit close-up subjects.
The AI Vision Sensor also has gesture control, which allows you to command the device with hand gestures to perform functions like snapping a photo or recording a video.
We experimented with gesture controls and found them to be fast and precise. It detected our gestures smoothly and executed the relevant actions without any errors.
You must be careful when handling the gimbal with the AI Vision Sensor. Since it is only connected magnetically with no strings attached, it can get knocked off the gimbal and fall to the ground.
However, the gimbal can work without the AI Vision Sensor. You can exclude the AI Vision Sensor from your setup to keep things simple, but since it can do so much to enhance your video recordings, we believe it's worthwhile to use it for your videos.
Hohem iSteady M6 Kit - a worthwhile investment for iPhone creators
The author is a video creator who has tried gimbals from different brands, including DJI. However, this gimbal impressed the author with its innovative features, such as the AI Vision Sensor and fill light, and the shortcut trigger that lets you switch to ultra-wide angle shot mode in a snap.
This kit has plenty of features that make it a worthwhile investment for aspiring videographers who want to film cinematic videos with their iPhones. But the best gimbal depends on your needs and preferences, so you should consider what you want from a gimbal before buying one.
Hohem iSteady M6 Kit - Pros
AI Vision Sensor and fill light
Three-axis and advanced shooting modes
Payload allows for attaching extra accessories
Works great with or without the Hohem Joy app
Hohem iSteady M6 Kit - Cons
Cable included for reverse charging not compatible with iPhone
Magnetic AI Vision Sensor can get knocked off
Rating: 4 out of 5
Where to buy the Hohem iSteady M6 Kit