Developers need to measure their heads before they can receive an Apple Vision Pro dev kit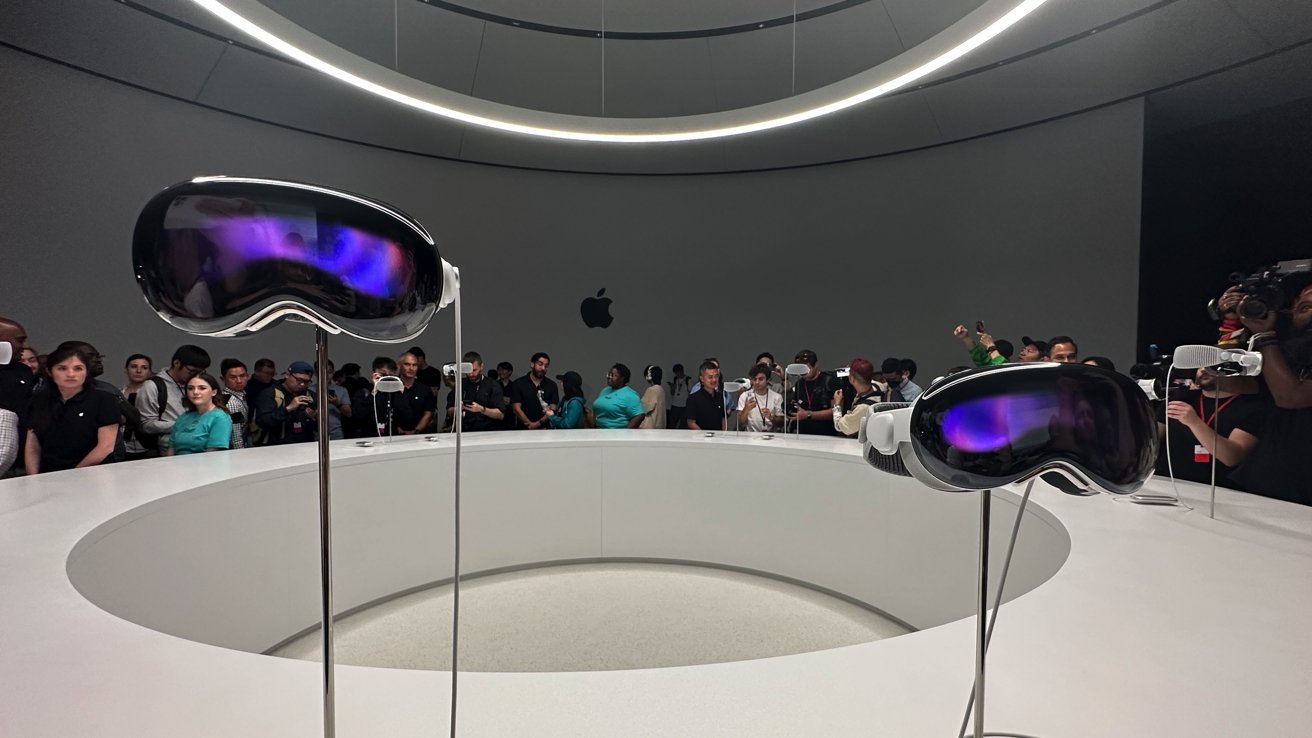 As Apple marches towards a public launch of its first AR/VR headset, Apple Vision Pro, developers are filling out necessary documentation to secure themselves test kits, which includes head measurements.
Apple Vision Pro is expected to launch sometime in the early stages of 2024, and Apple is taking the months ahead of that release window to test out its first AR/VR headset beyond the company headquarters' walls. This is where developers come in, who will need to build the apps that will either make or break the upcoming headset experience for most people.
To that end, Apple is already releasing betas of visionOS, the software running on Apple Vision Pro. And the company made the first development kits available in July, which lets selected developers essentially borrow a headset for development purposes.
Now, Mark Gurman has taken to Twitter to publish screenshots of forms developers are filling out once they've been approved to get a development kit. Gurman also confirmed that devs will need to use a "Measure and Fit" app to guarantee a proper fit.
Using that Measure and Fit app will populate results for how the Apple Vision Pro should be equipped, as far as light seals and the headband are concerned. There are two options, according to the screenshot: "With Optical Inserts" and "Without Optical Inserts."
Here's the form a developer will need to fill out when they are approved for a Vision Pro development kit + the Measure and Fit app that uses the camera to determine head band and light seal size. Lenses will come from Zeiss directly. pic.twitter.com/TG7Zuzgcay

— Mark Gurman (@markgurman) July 27, 2023
With the proper measurement, Apple will know which size headband and light seals to include with the Apple Vision Pro test kit. The documentation also asks the developer to answer a few questions, like "Does the developer wear corrective lenses?" and "Which type of corrective lens does the developer typically wear?"
Face Cushion sizes
Twitter user Aaron published documentation as well to show off the fact that the "Face Cushions" utilized in the Apple Vision Pro are swappable. They will be different sizes, making it possible to find the best possible fit for each user.
Here's a video showing it off:
Apple will have a variety of apps to use on Apple Vision Pro when the headset launches in 2024, but it will ultimately come down to third-party app support. That will tell the world who, exactly, the AR/VR headset is really for.