Apple rumored to be a potential ESPN strategic partner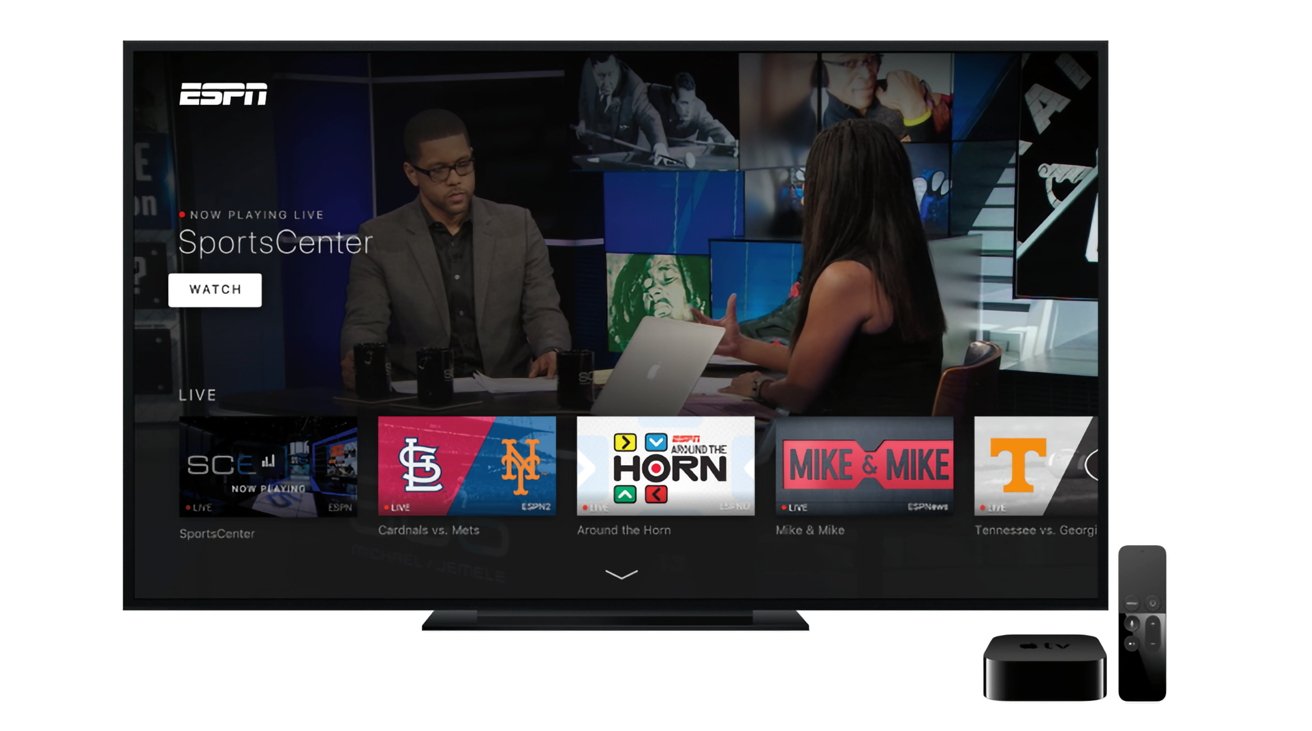 Disney is looking for a strategic partner for ESPN from the tech industry, and Apple is rumored to be a prime candidate to pay billions for a stake in the sports network.
Disney CEO Bob Iger is keen to bring ESPN more directly to consumers, and is hoping that the right strategic partner comes along to help. In one report's view, that partner could possibly be Apple.
The move to direct-to-consumer streaming could happen in 2025, sources of the New York Post propose, or 2026 at the latest. Becoming fully consumer-focused would require a considerable improvement in its distribution infrastructure, which is where it would need some help.
Speaking earlier in July, Iger said of the possibility of a minority investment in ESPN, and that tech platforms are seen as good candidates for the task. Buying a 10% stake in ESPN could be a $4 billion to $5 billion purchase for the right company.
The report offers that tech giants including Apple, Amazon, Google, Microsoft, Verizon, and T-Mobile are all potential suitors, though others in the tech sphere are also apparently interested.
The direct-to-consumer move could be lucrative for ESPN, as it is currently in around 72 million homes with an average of $10 paid per household per month to ESPN in cable fees. Having previously being watched in more than 100 million homes, a shift to direct-to-consumer streaming could bring the viewing figures closer to what it once was.
Apple has also made deals to acquire the rights to events in various leagues, including MLS and MLB, paying billions for the access. However, expanding its offering to cover more leagues could require years of negotiations to take place.
A partnership with ESPN, which already has rights deals in place, could help speed up Apple's sporting offerings to consumers.
However, such a deal could be seen as difficult to make with Apple, due to the iPhone maker's preference to have things on its own terms. As demonstrated in a short-lived attempt to take the broadcast rights for the English Premier League, the bid fell apart due to the limited rights Apple would actually get from the high-priced purchase.