Bob Iger says Apple & Disney would have merged if Steve Jobs was alive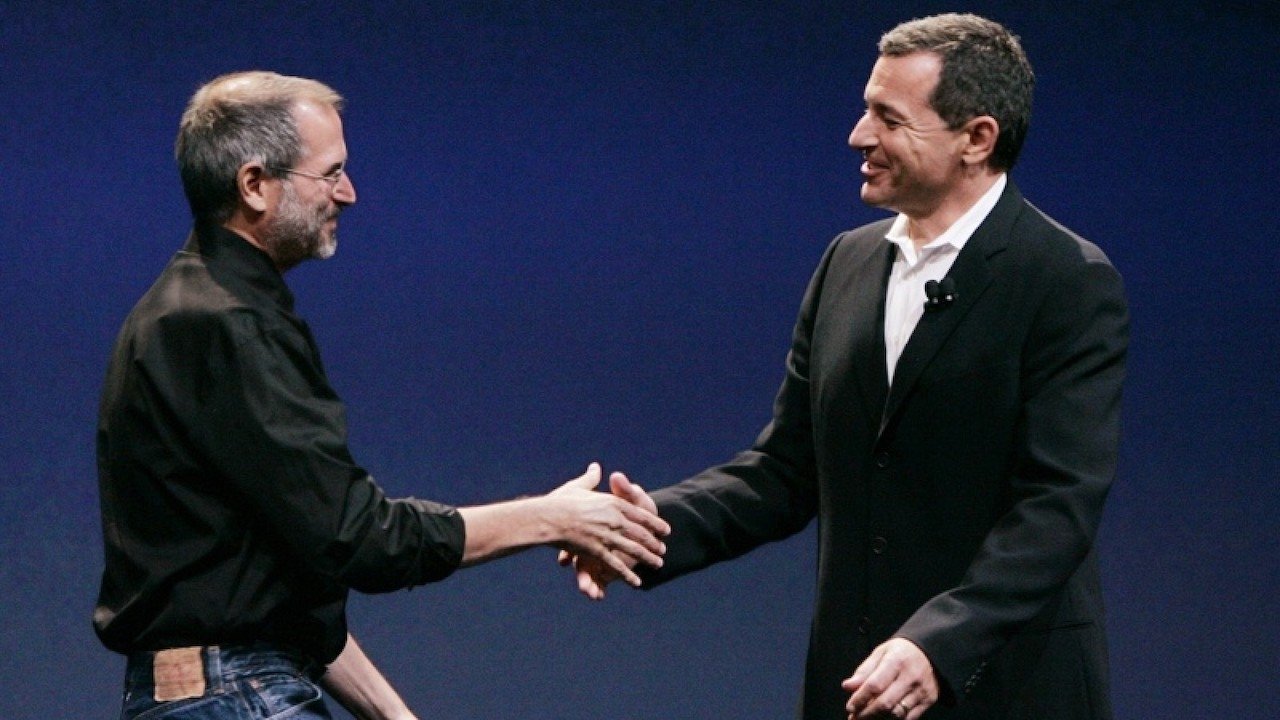 Former Disney CEO Bog Iger says that he never spoke with Steve Jobs about a potential merger of Apple and Disney, but he believes the deal likely would have "gotten there."
In an interview with CNBC on Tuesday, Iger noted that Jobs was passionate about "everything that Disney did." He said the late Apple co-founder and CEO always appreciate combining "great technology" with "great creativity."
"The intersection — one side liberal arts, one side technology," Iger said. "That's what made his heart sing."
Iger continued, adding that Disney's content would have been a natural fit for the way that Apple was changing how it delivers content to users.
"I'm pretty convinced we would have had that discussion," Iger said. "I think we would have gotten there."
This is not the first time that Iger has brought up the potential of an Apple-Disney merger if Jobs had lived. In his 2019 memoir, Iger said that he believed "if Steve were still alive, we would have combined our companies, or at least discussed the possibility very seriously."
Bob Iger & Steve Jobs
At other points during the Tuesday interview, Iger discussed how he spent months personally getting to know Jobs, who was an investor and co-founder of Pixar Studios.
Although Iger and Jobs originally has a tenuous relationship, the bond between the two became stronger when Disney acquired Pixar. That catapulted Jobs to the role of Disney's largest individual shareholder. In that spot, and a board member of Disney, he informed a number of key decisions.
Jobs reportedly saw Iger as a "true partner," and hand-selected the Disney CEO to succeed him on Apple's board of directors.
Since stepping down from the CEO role, Iger has helped direct "creative endeavors" at Disney, though his contract with the company ends on Dec. 31, 2021.