Disney CEO Bob Iger to step down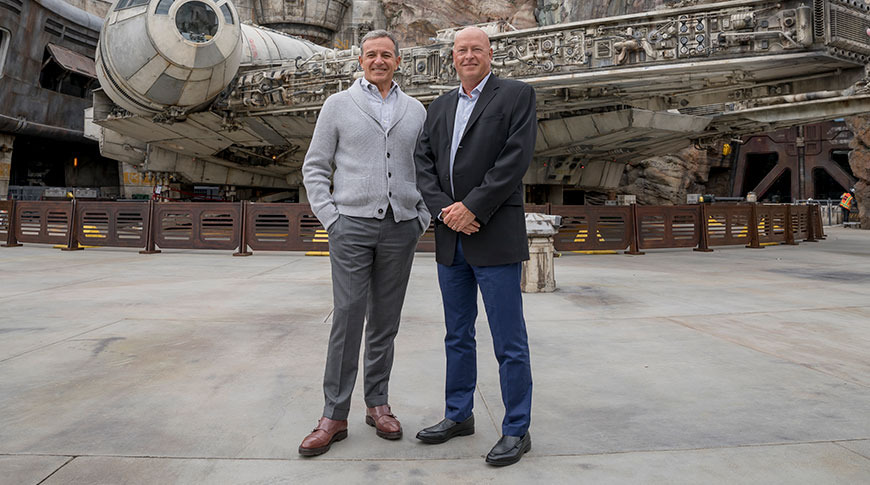 Longtime Disney CEO and former Apple board member Bob Iger will relinquish reins to the entertainment giant effective immediately, the company announced on Tuesday.
In an announcement, Disney's board of directors said Iger will remain at the company to direct "creative endeavors" as executive chairman until the end of his contract on Dec. 31, 2021. Taking his place as CEO is Bob Chapek, a seasoned executive who most recently served as chairman of Disney parks, experiences and products.
"With the successful launch of Disney's direct-to-consumer businesses and the integration of Twenty-First Century Fox well underway, I believe this is the optimal time to transition to a new CEO," Iger said in a statement.
During his more than 15 years as CEO, Iger successfully negotiated a number of important acquisitions, including Pixar, Marvel, Lucasfilm and 21st Century Fox, that transformed the already powerful media company into a industry behemoth. The $7.4 billion Pixar deal, inked in 2006, brought late Apple co-founder and majority Pixar stakeholder Steve Jobs into the fold as Disney's largest private shareholder.
What started as a tumultuous relationship with Jobs quickly transformed into a partnership that heralded ever closer ties between Disney and Apple. It was Iger, with Jobs' cajoling, who agreed to distribute ABC programming through the iTunes store, a major win for Apple's digital services arm.
"We got backlash from everybody — from affiliates, retailers, and the guilds," he said. "But it changed my relationship with him [Jobs] bigtime," Iger said in a 2014 interview. "And it led to a much better dialogue on Pixar."
Iger pushed back retirement several times over the past few years, but in 2019 signaled intent to follow through with a succession plan. During Disney's investor day last year, Iger said, "2021 will be the time for me to finally step down," later explaining that he wanted to focus on creative projects following the successful acquisition of Fox and launch of Disney+, reports CNBC.