iPhone is never going to get an easy battery replacement door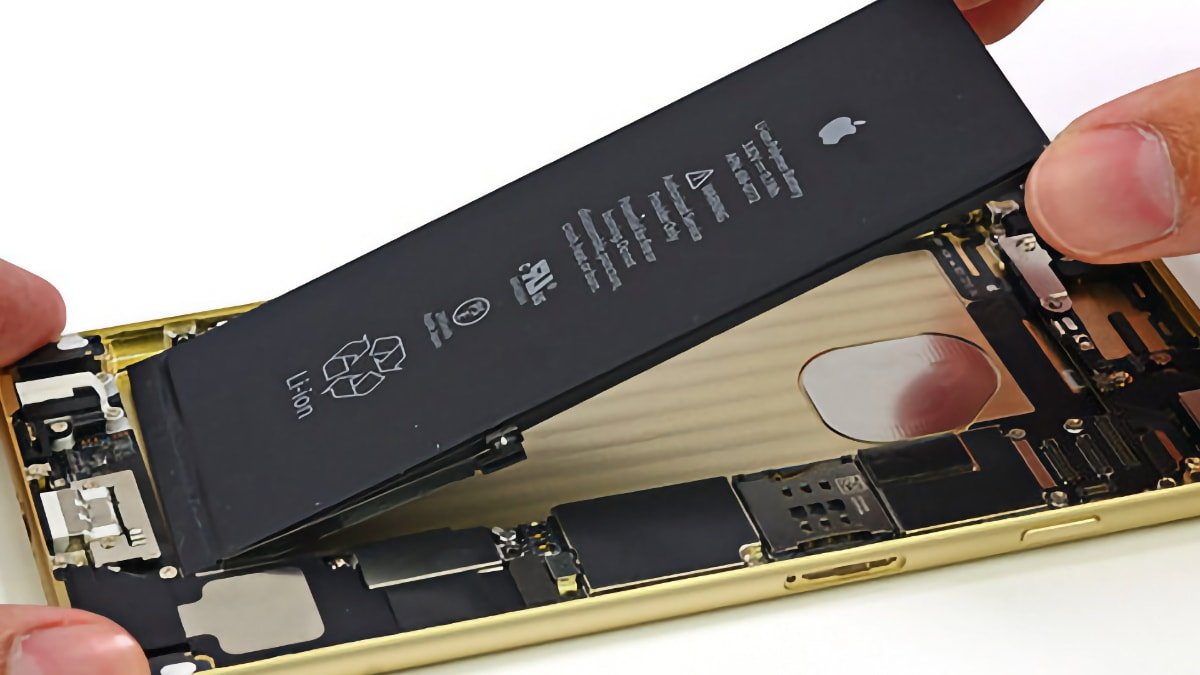 A law is approaching in the European Union that requires user-replaceable batteries — and one Apple exec is clear that it doesn't mean that a battery replacement door is coming to the iPhone.
In July, the European Union announced that it is adopting a new regulation on batteries and waste batteries. It sets stringent due diligence rules for operators who must verify the source of raw materials for batteries placed on the market.
The new regulation applies to all batteries, encompassing waste portable batteries, electric vehicle batteries, industrial batteries, and batteries used for light transport, such as electric bikes, e-mopeds, and e-scooters. It's designed to address the environmental impact of batteries at every stage of their life cycle.
And, it's been interpreted to mean that the back-panel of an iPhone must be a door that can be popped off with a thumb.
That's not the case. Not even close.
What the European battery law actually entails
The law is clear in some aspects, like what percentage of a battery must be recyclable. It is — probably intentionally — very vague in others.
There are seven key provisions to the law, and most of the attention is on the second one.
A compulsory carbon footprint declaration and label for certain types of batteries.
Designing portable batteries in appliances so consumers can easily remove and replace them.
A digital battery passport for certain types of batteries.
A due diligence policy for all economic operators, except for SMEs.
Stricter waste collection targets for portable and LMT batteries.
Minimum levels of materials recovered from waste batteries.
Minimum levels of recycled content from manufacturing and consumer waste for use in new batteries.
Where things are getting hung up in Internet discussion about the matter is "Designing portable batteries in appliances so consumers can easily remove and replace them."
"Easily remove and replace" batteries doesn't mean a door
A key consideration in the new law is a clause about waterproofing. The law says that there is an exemption to the law for any piece of electronics that are "specifically designed to be used, for the majority of the active service of the appliance, in an environment that is regularly subject to splashing water, water streams or water immersion."
It's not clear how this will apply to smartphones. Arguably, human beings must be near or consume water frequently — but this aspect of the law seems to apply more to underwater cameras and the like.
Another aspect of the battery replacement law is availability of batteries for seven years after a phone's release. Apple already meets this with the Self-Repair Program parts availability, and has for some time.
In all likelihood this aspect of the law will impact lower-end Android phone manufacturers more heavily. It's also not clear what the impact will be on Samsung, given that they have an entire range of smartphones from sub-$100 to thousands, and the service chain can be questionable top-to bottom.
Additionally, the battery law is vague about what tools are required for a user to replace a battery. The law never states, anywhere, that a door to remove the battery, like in a flip-phone, is required.
"A portable battery should be considered to be removable by the end-user when it can be removed with the use of commercially available tools and without requiring the use of specialized tools, unless they are provided free of charge, or proprietary tools, thermal energy or solvents to disassemble it."
Jeweler's screwdrivers and even Torx bits are common. So common in fact, that US dollar stores often have both. Also common are the little wedges of plastic, called "spudgers" in the trade.
And, the law acknowledges this and explicitly allows these kinds of tools for repair.
Heat isn't strictly required to remove a battery, nor are solvents. Apple has shifted to a pull-tab adhesive, not dissimilar to a 3M Command Strip to hold iPhone — and Mac laptop — batteries in place.
Enough of what the law says, and how the Internet is misinterpreting it. Apple's Senior Vice President of Hardware Engineering John Ternus made some statements that are clearer than normal for Apple on the matter.
Where Apple stands on the EU battery law
Ternus was interviewed by a German YouTube channel recently. He danced around the subject somewhat, but the intent is clear.
"There may be a slight conflict between durability and maintainability," Ternus said. "You can make an internal component more maintainable by making it discrete and removable, but that actually adds a potential point of failure."
He also directly references the waterproofing caveat in the EU law in the interview.
"Our iPhones are IP68 rated, so they're incredibly water resistant. We always get these great stories when customers tell us how they accidentally dropped their phone in a body of water and it took them two days to get it out and they are so excited because it still works.

To get this level of water resistance, there are a lot of high tech adhesives and sealants to make everything waterproof. But of course it makes the opening process a little more difficult. So there is a balance."
He's less direct about the Self-Repair Program. It's still clear that Apple's focus is on that, and not a mass-revision of iPhone engineering to go further than what the EU law requires.
"We take a truly data-driven approach to maintainability," he added. "We want to focus on making sure our customers have easy access to repairing things that are most likely to need repair."
So, what's Apple going to do about the EU battery law?
Apple has already been moving for years to accommodate this law. As it stands, it appears that Apple already meets the requirements.
In the interview, Ternus did note that the company revised the back-glass replacement process, and as we mentioned, it has shifted to the pull-tabs for battery replacement across the board.
This law has been grinding through the gears of legislative bodies for some time. Partially to deal with that, and to deal with impending FTC regulation in the United States, Apple launched the Self-Repair Program so users have (some and limited) access to parts and repair procedures.
Notably, this does not include component-level schematics down to circuit traces and resistors, and likely never will.
The iPhone repair kit loan is borderline-ridiculous. The kit arrives relatively fast in about two days to arrive and comprises of two large Pelican-branded cases. Combined, they weigh in at nearly 80 pounds, and have a wide array of gear, bonding materials, clamps, and so forth.
Nearly everything in this kit is not required, and it's not a mandatory rental. Even when batteries were glued down and harder to replace than they are now, shops the world around were replacing them with a set of screwdrivers and a small plastic chip to break the iPhone seal.
Apple knows this. So does the EU. The EU also knows that going into an Apple Store for a battery replacement is a good balance of price and convenience, versus trying it yourself.
So, we don't think Apple is going to make any changes that it hasn't already made to its service and support for iPhone or Mac batteries. Most Android manufacturers outside of the FairPhone and similar, on the other hand, are going to have a harder time with it.
Ultimately, it will come down to the lawyers, like it always seems to.