Apple Music debuts new algorithmic Discovery Station radio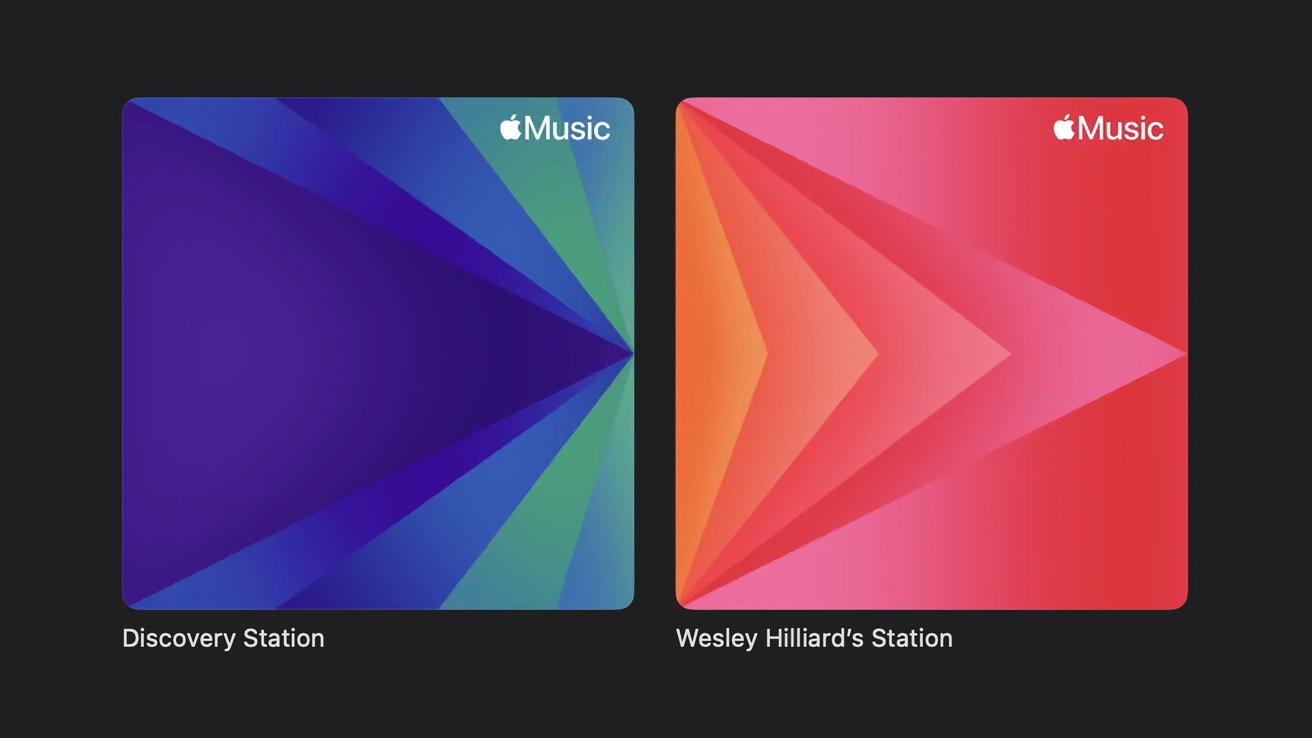 Apple Music users hoping for more algorithmic discovery options akin to Spotify now have a new personal radio station called Discovery Station.
Finding new music can be a challenge, especially on a service like Apple Music which hasn't caught up with Spotify's algorithmic suggestions, but a new Discovery Station may help bridge that gap. Apple doesn't add new algorithmic playlists or stations often, so the new personal radio option arrived as a surprise on Monday.
The Discovery Station appeared for users sometime early Monday, August 7, without any official announcement or popup. Users browsing the Apple Music app can see the new option under the "Listen Now" tab in the category "Stations for You."
AppleInsider found this new playlist thanks to a small change to the Personal Station that's been around for years. The artwork for the Personal Station changed from a basic red play button to an animated red arrow pointing to the right.
This curious change led us to believe something else must have been updated, and that's when we saw the Discovery Station in "Stations for You." Its artwork is the inverse of Personal Station's, with a blue color scheme and an inverted arrow animating inward.
We can only guess how it functions based on the Personal Station without any documentation or explanation of this new station. The Apple Music Personal Station appears after asking Siri to "play music that I like," and is an algorithmically built station based on play history, likes, and other factors in the Apple Music algorithm.
As its name implies, the Discovery Station appears to be an algorithmically-generated station built to play music the user hasn't heard but may like. So, it functions like the New Music Mix playlist but can play continuously.
This kind of continuous listening experience for music discovery built on an algorithm has been missing from Apple Music so far. Users could run stations based on genre, artists, or songs, but those didn't account for the user's tastes.
It seems that Siri isn't yet aware of this new radio station. At least, we haven't discovered what command is required to get it to play.
We will have to test this Discovery Station to determine its efficacy at finding music we're willing to add to our library. Apple may not officially announce this new station but may instead mention it in update notes in a future iOS release.