Here's what new in iOS 17 developer beta 5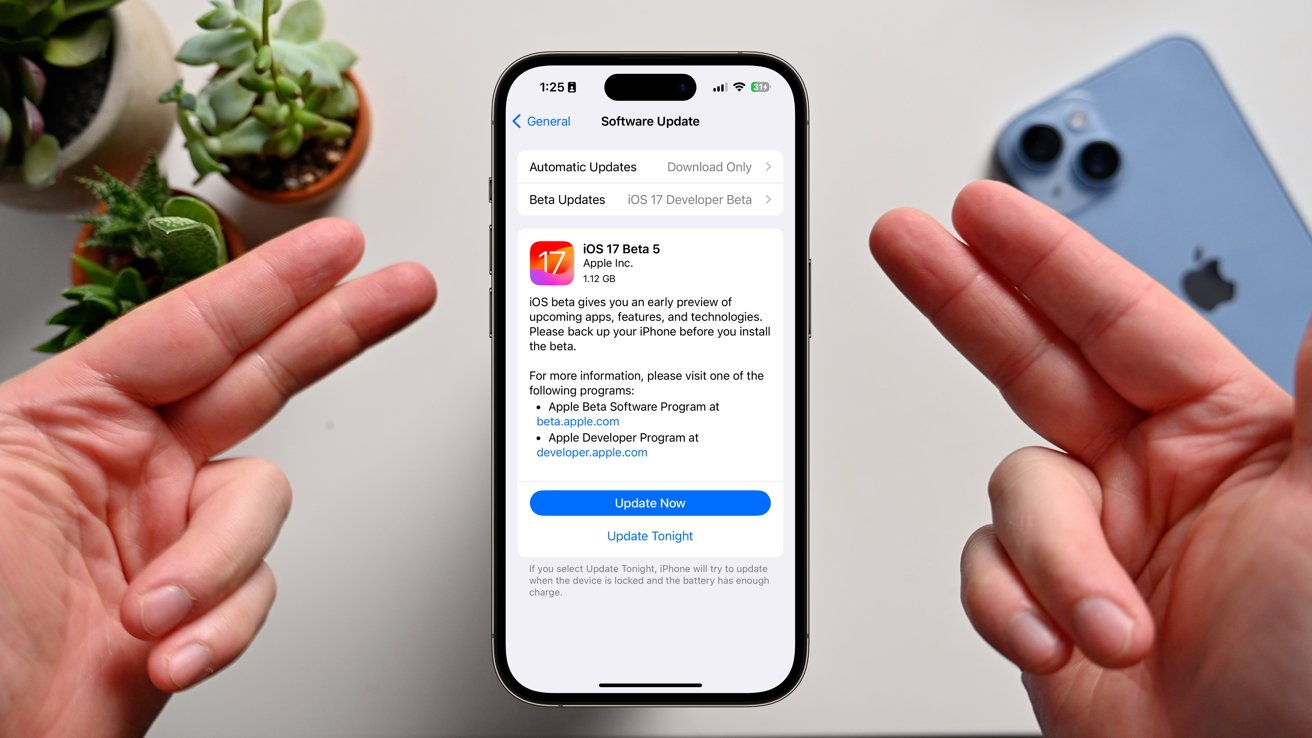 With the fifth developer beta of iOS 17, Apple has continued to refine the major software update ahead of its fall release. Here is everything new in this beta update.
Apple on Tuesday released the fifth beta of iOS 17 to registered developers who are busy testing Apple's new software. The fifth beta, sporting build number 21A5303d, replaces the fourth, 21A5291h.
With little over a month before the presumed release, Apple is now winnowing down its feature changes and focusing more on stability, reliability, and performance.
What's new in iOS 17 beta 5
One of the initial changes we noted was the smoothness of various UI animations. For example, opening the new list of apps within the Messages app is much more fluid.
It also has a better appearance where the bubbles seem to grow out of the plus button and then shrink back into it when dismissed with just the littlest pop. The Spotlight search animation looks better when you pull down from the top of the screen.
In the Health app, Apple has a new graphic atop the State of Mind category. State of Mind is a whole new category with iOS 17, and there are new moon and star-like colorful glyphs when you dive into that category.
In the fourth beta of iOS 17, when we opened the Remote widget in Control Center, we saw a very brief popup about tracking our Siri Remote. It was so quick we couldn't even take a screenshot.
The fifth beta makes this modal official, staying on-screen until dismissed. That said, it still doesn't appear you can track your Siri Remote, but this little modal will alert users to the feature once it is included.
Check In, a new safety feature coming to Messages that allows a friend or loved one to be alerted if you don't reach a destination, got a minor update.
In Settings, there is now sample data to clarify what is shared when you select "full" or "limited" information. Limited will show your location, phone signal, and device battery life, while full also includes your path, when your phone was unlocked, and where you watch was removed.
When using the Shortcuts app, there are new Safari icons corresponding to some of the various actions. Apple has also restored the ability to automatically run automations based on location without confirmation.
Finally, Apple has changed the prompt when using Live Voicemail. The original prompt was confusing, telling the listener just to keep talking, and perhaps someone would answer.
The new default sounds very much like a traditional default voicemail prompt. It speaks:
"Your call has been forwarded to voicemail. The person you're trying to reach is not available. At the tone, please record your message."
However, we still can't test Live Voicemail, as the feature isn't live quite yet. When someone calls, and you send them to voicemail, it just says "a message is being left" on-screen.
Coming soon
Apple is expected to release iOS 17 this fall. If history holds true, Apple will release iOS 17 preceding the launch of the iPhone 15.
The new iPhone 15 series is rumored to be announced on September 12 or 13, with the hardware hitting store shelves on September 22. Apple's large swath of software updates will likely arrive between those two dates.