Netflix starts testing games service for smart TVs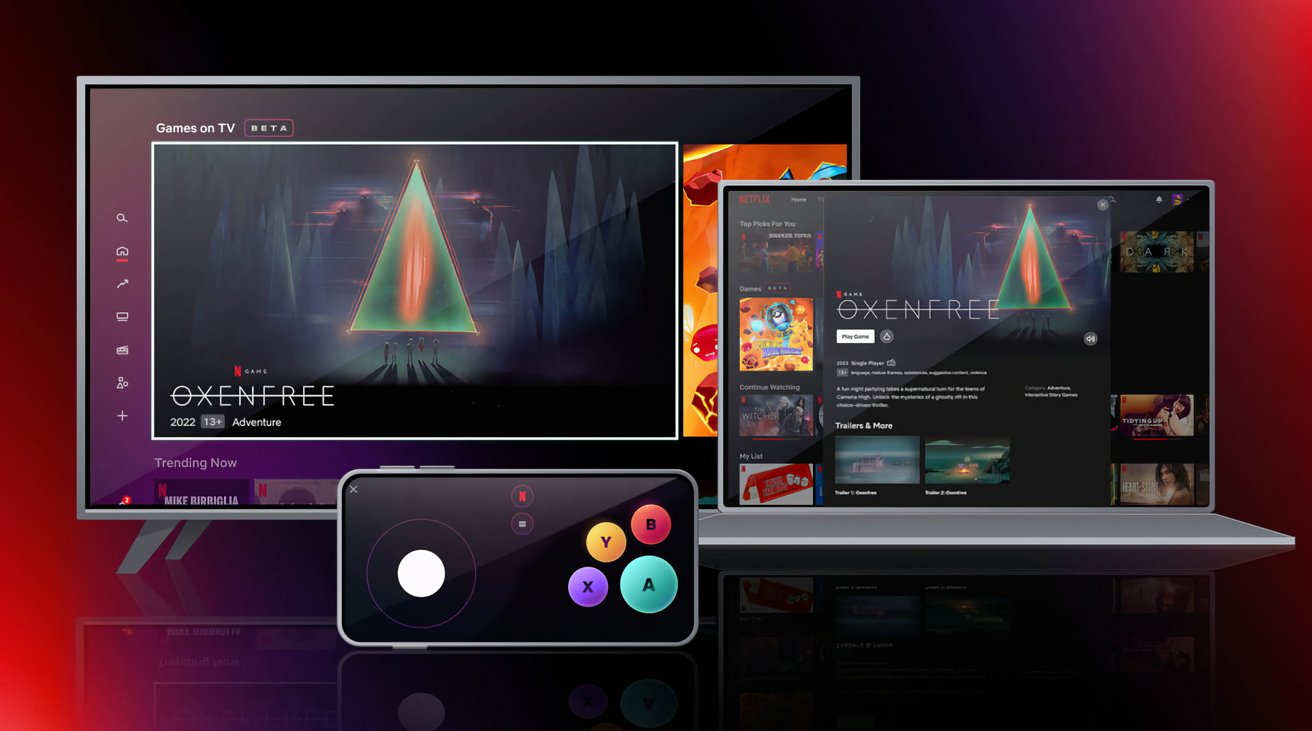 Netflix has confirmed it will be bringing its gaming service to set-top boxes and smart televisions, but it probably won't arrive on the Apple TV just yet.
An app that acted as a game controller for Netflix games was discovered on August 8, sparking rumors of an introduction of its games platform to televisions. In a Monday announcement, Netflix confirmed the rumors were true.
After making mobile games a part of the Netflix experience, the streamer advised it was rolling out a "limited beta test" to a small number of members in Canada and the United Kingdom, on a select number of smart TVs and via PC and Mac through the Netflix website.
Two games will be provided for the trials, with Night School Studio's "Oxenfree" and "Molehew's Mining Adventure" available to play by the selected members. Players will also be able to use the controller app when using a smart TV, though they could also use a keyboard and mouse when using the desktop.
Netflix is using the test to shake down its game-streaming technology and controller app before a wider launch. Eventually, it will be available on Amazon Fire TV, Chromecast with Google TV, Nvidia Shield TV, Roku devices and TVs, LG and Samsung smart TVs, and Walmart ONN, with other additional devices to be added "on an ongoing basis."
One big name missing from the list is the Apple TV, and the omission may be due to Netflix's existing troubles running its gaming service on mobile. Due to App Store rules that prevent apps from becoming third-party app storefronts that also affect game-streaming services, Netflix's mobile games are offered separately to the main Netflix app, rather than as part of it.
It is likely that the same problem could occur for the Apple TV app, with Netflix made to release separate apps for the games rather than using its main Netflix video-streaming app as the hub.