Woman & dog swept down canyon by flood saved by iPhone Emergency SOS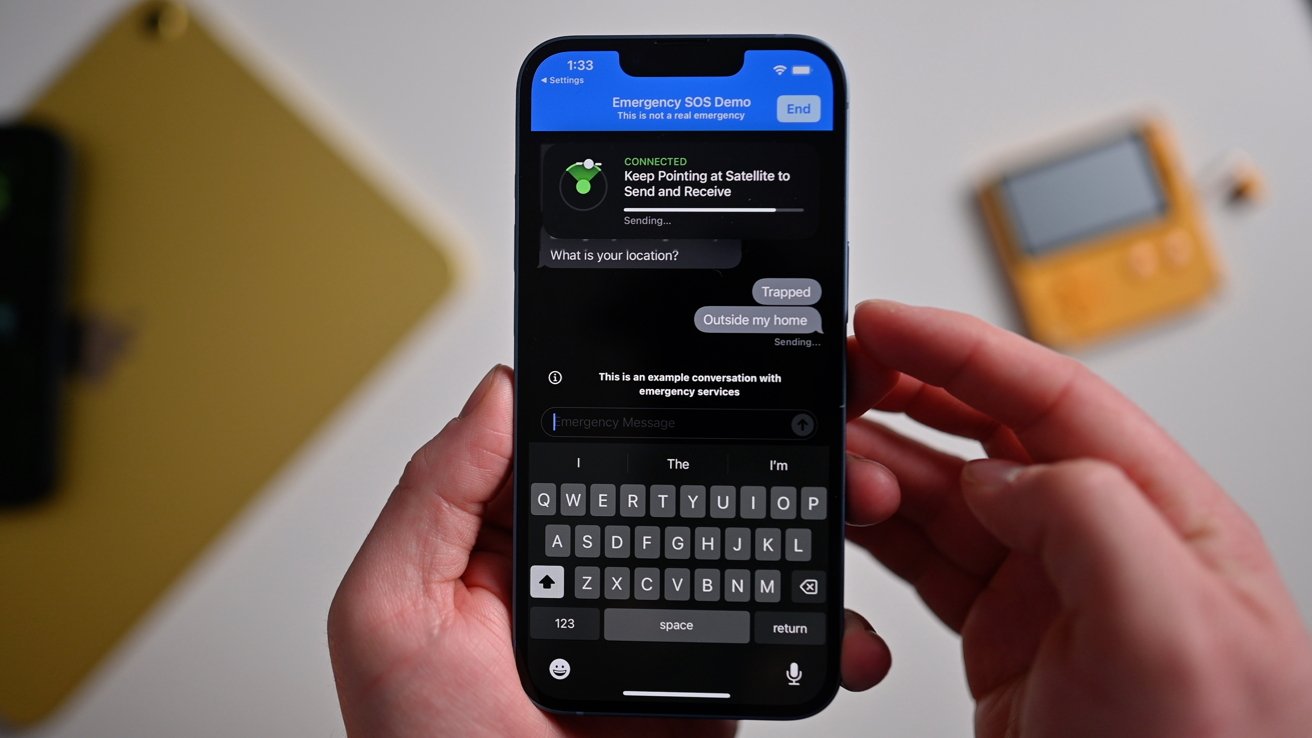 Thanks to iPhone 14 and Emergency SOS via Satellite, rescuers saved a hiker and her dog after flood waters swept the pair down a canyon.
Apple's Emergency SOS feature has previously helped lost tourists in the mountains, and saved the life of many people including an injured hiker. In this case, the Grand County Sheriff's Search and Rescue (GCSAR) team reports being brought to the aid of a hiker who ultimately did not need assistance.
According to GCSAR, the unnamed woman attempted to send an Emergency SOS on her iPhone 14 during a flash flood in Mary Jane Canyon in Grand County, Utah. She later reported that she had heard the flood coming and attempted to reach higher ground, but rising water eroded sand and then carried her "150-200 feet" down the canyon.
After attempting an Emergency SOS call, she got a message on her iPhone reading: "Emergency Services: Message Send Failure."
Not knowing that the Sheriff's Office would get the message eight minutes later, she attempted to hike to safety further down the canyon. Having lost her shoes in the flood, she was hiking barefoot with her dog, and rescuers later described her as being "covered in mud from head to toe."
GCSAR says the emergency message it received contained location information and a standard text saying the device owner needed assistance. A Search and Rescue team of hikers went to the canyon, and a break in the storm allowed an air rescue team to fly to the coordinates.
The woman and her dog were around two miles downstream from where the Emergency SOS call originated, and was spotted by the helicopter team.
Rescuers on foot reached her about two hours after her original call and report that she was uninjured. One GCSAR member loaned her his shoes, and together she and the team hiked back to safety.
If it's unusual — although obviously good — that the woman was not injured, it was odd that an apparently incomplete message got to the emergency services. In regular use, Apple's Emergency SOS feature will prompt the user through a series of short questions about the assistance they need.
It does so in order to then create the briefest possible text message and get that out while a satellite can be reached.