Apple could bring spatial photos to 'iPhone Ultra' after Vision Pro release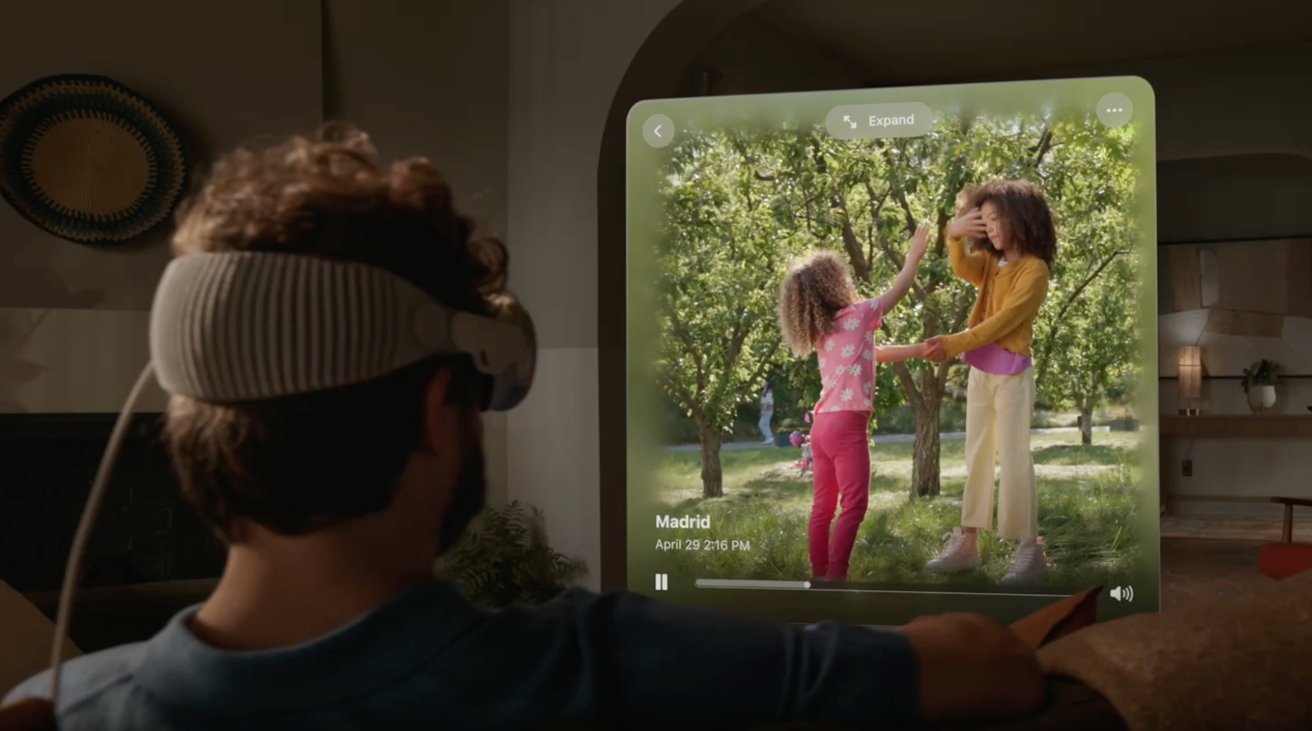 Apple could enable a future "iPhone Ultra" or Pro Max model to take spatial photographs and videos that could be viewed by the Apple Vision Pro headset, a leaker claims.
One of the features of the Apple Vision Pro is that it includes Apple's first three-dimensional camera, capable of taking spatial photographs and videos that can be viewed via the headset. If a rumor is to be believed, the capability to create those images could be brought to iPhone.
According to a post from a supposedly highly-accurate Weibo leaker seen by MacRumors, Apple will bring out a version of the "iPhone Ultra" after the release of the Vision Pro that will handle such imagery. Specifically, the model will "lead the market to rethink what kind of photos and videos a mobile phone should take," which is believed to be the spatial variety.
The Apple Vision Pro headset includes a number of sensors on the outside to record many different data points, including depth maps of spaces ahead of the user, and imaging sensors to capture the front view.
As spatial photography and videography relies on there being multiple imaging sensors that are set a distance apart, the sensors on the Vision Pro are ideally suited for the task.
However, while the current Pro models of iPhone, such as the iPhone 14 Pro Max, do include depth mapping and multiple cameras, it seems unlikely that such a feature will exist with current-gen configurations. The relatively short distance between the sensors and lenses on the rear means that a typical stereoscopic effect isn't possible.
For a future iPhone Ultra to offer spatial photography, Apple will have to include an extra sensor on the opposite end of the rear of the iPhone, to get sufficient separation.
3D photos have been taken on iPhones in the past, with Facebook using depth mapping to give the effect of 3D in a two-dimensional photograph since 2018. Even so, the results can't be considered enough to be used by Apple for its headset.
While current-gen iPhones won't provide images usable for spatial photography, users will still be able to access them within the Vision Pro, via iCloud. Shots will be viewable at a life-size scale, Apple claims, with panoramas expanding to wrap around the user's head.