Apple Watch Series 9 'FineWoven' band leaks hours before event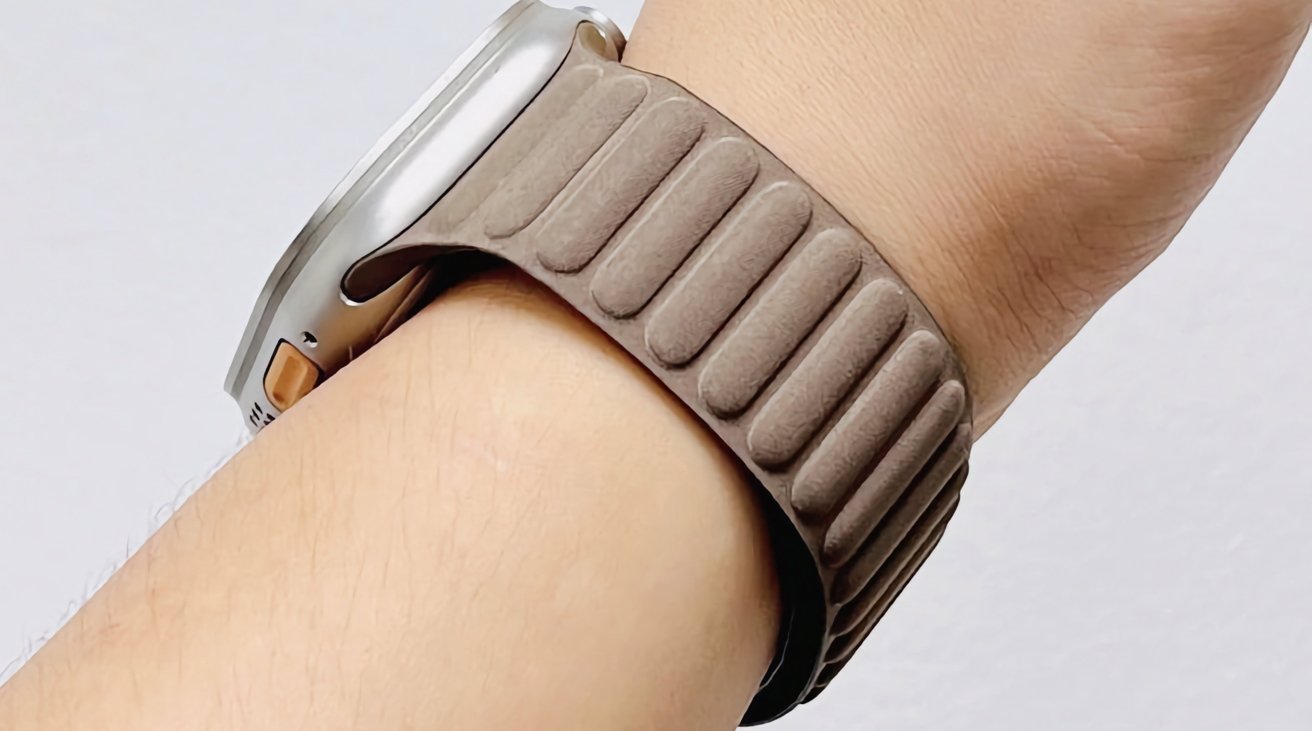 Apple's new line of "FineWoven" accessories expected to launch today will include a new band for the Apple Watch, a leak claims, with a photo giving a close look at the wearable's addition.
Apple is hours away from its "Wonderlust" special event, and it is anticipated to launch new iPhone 15 models alongside the Apple Watch Series 9. As part of that launch, Apple is also forecast to bring out new accessories, including a new watch band.
Shown in a pair of photos shared on X by leaker "Kosutami," an Apple Watch Link Magnetic Strap is shown attached to the Apple Watch and worn on a wrist. Taking the design cues of the previous iteration, it consists of a dull brown-colored band with oval ribs, designed to slot into other sections for adjustability.
The leaker declares it is called the "FineWoven Link" band, referring to a range of accessories Apple is thought to be bringing out that uses a synthetic leather-like material. Previous rumors leading up to the event has Apple creating cases for the iPhone 15 using the material.
In the run-up to Tuesday's presentation, Apple has reportedly offered discounts to employees for leather watch bands, meanwhile the removal of Apple Watch straps from fashion house Hermes' website indicates it's the end times for leather at Apple.