iPhone 15 doesn't come with color-matched cables after all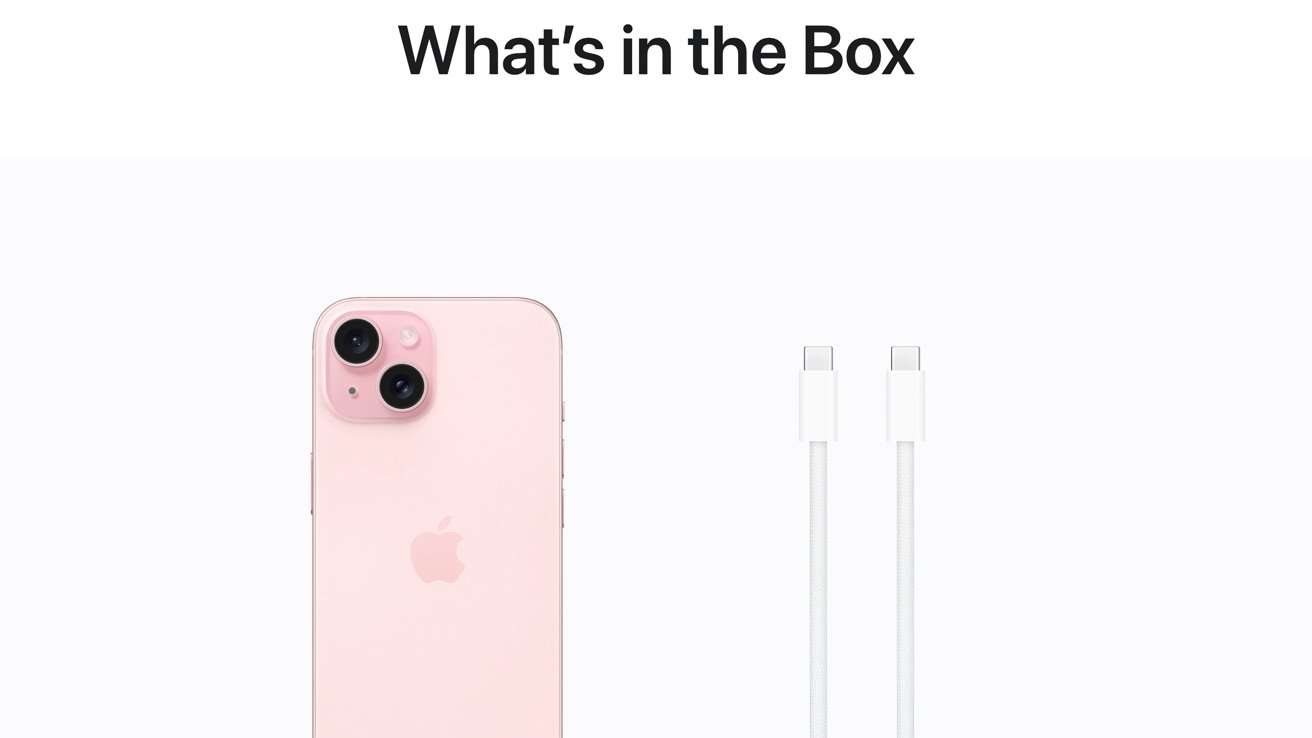 Every iPhone 15 or iPhone 15 Pro sold will come with the same braided, white USB 2.0 Type-C cable.
Rumors suggested Apple would include a color-matched USB-C cable with every iPhone it sold, but that didn't come to pass. Instead, Apple is including the same 1 meter braided white cable with every device.
These cables will support fast charging for all iPhone models. Fast charging occurs when using a compatible cable and a power adapter that produces 20W or more.
The previously-rumored cables did seem to exist, at least in some kind of development testing phase. One rumored cable for iPhone was a short Thunderbolt cable, which supported the rumor for a Thunderbolt port in iPhone 15 Pro.
Before the Apple Event, leaker Majin Bu shared that the color-matched cables weren't happening after all, but all devices would get the white cable. This proved correct, but the leaker had more details to add.
According to my source, Apple will not include the new colored cables in the iPhone 15 boxes. Instead, a 1 meter white braided cable will be included in the regular and Pro models box. It is very likely that the new colored cables will be available with the new MacBooks soon pic.twitter.com/fnjVnIExin

— Majin Bu (@MajinBuOfficial) September 11, 2023
It seems the colorful cables shown in previous photos may not be the final versions being shipped to customers. Instead, they are likely new versions that would ship with new Macs.
Apple is expected to update the 24-inch iMac with M3 later in the year. Those color-matched cables could be destined for those machines.