iPhone 15 Pro hardware-based ray tracing promises more realistic gaming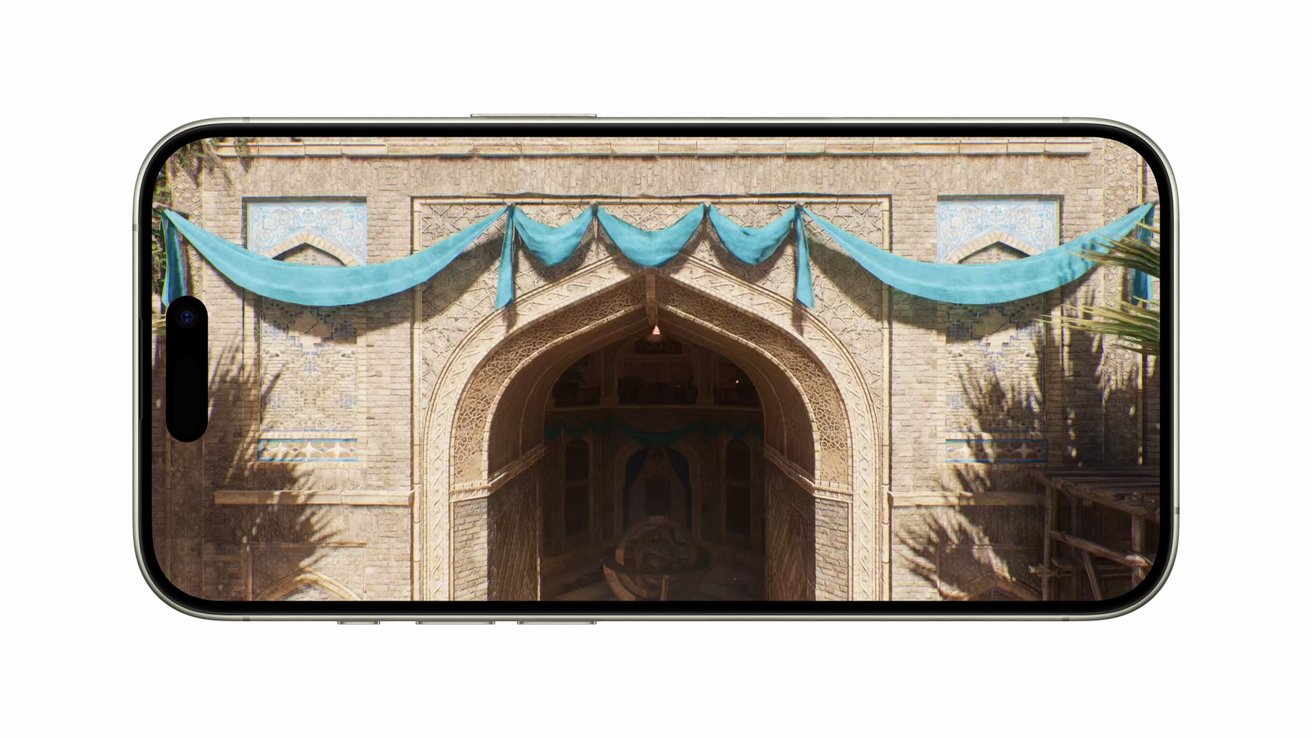 Apple's latest flagship, the iPhone 15 Pro, promises the best gaming experience on any smartphone with hardware-based ray tracing, thanks to changes Apple's made to the A17 Pro powering the device.
The iPhone 15 Pro is powered by Apple's A17 Pro chipset, the fastest ever in a handset, according to Apple. The chip is the industry's first manufactured using a 3 nanometer (nm) process.
Among the many improvements is "the biggest redesign in the history of Apple's GPUs," providing 20% faster performance overall. The A17 Pro's GPU is a six-core design which provides better peak performance and attains improved energy efficiency, Apple claims.
"The groundbreaking innovation of A17 Pro9 is a brand new GPU, with a new Apple-designed shader architecture, our biggest redesign in the history of Apple GPUs," said Sribalan Santhanam, Apple's VP, Silicon Engineering Group.
"This is a Pro-class GPU that expands what's possible on iPhone even more. We focused on three things: improving performance and efficiency, running complex applications, and adding new rendering features," Santhanam explained.
Those new features include mesh shading, which combines vertex and primitive processing into a single pipeline. This enables games to create more detailed environments while drawing less power, according to Apple.
iPhone 15 Pro is the first iPhone to provide hardware-based ray tracing capabilities, a feature heretofore the domain of higher-end gaming PCs - and something the Mac can't yet do. Games and other apps that support ray tracing can render dramatically more realistic shadows, water, lighting and atmospheric effects.
Apple's not the first company to introduced hardware-based ray tracing for mobile devices: Qualcomm and Samsung both beat the company to the punch with new mobile chips capable of ray tracing. Apple says A17 Pro offers the fastest ray-tracing performance in any smartphone to date, however.
Apple also touted the A17 Pro's support for MetalFX Upscaling, which leverages the chip's GPU and Neural Engine to upscale lower-resolution graphics and textures to higher resolution ones, while using less power.
The A17 Pro's new graphics capability is enabling a new generation of mobile games including Resident Evil Village, Resident Evil 4 and Death Stranding, all expected later this year. Also on deck is Assassin's Creed Mirage, expected in the first half of 2024.