Hands on: Apple's new iPhone 15 silicone cases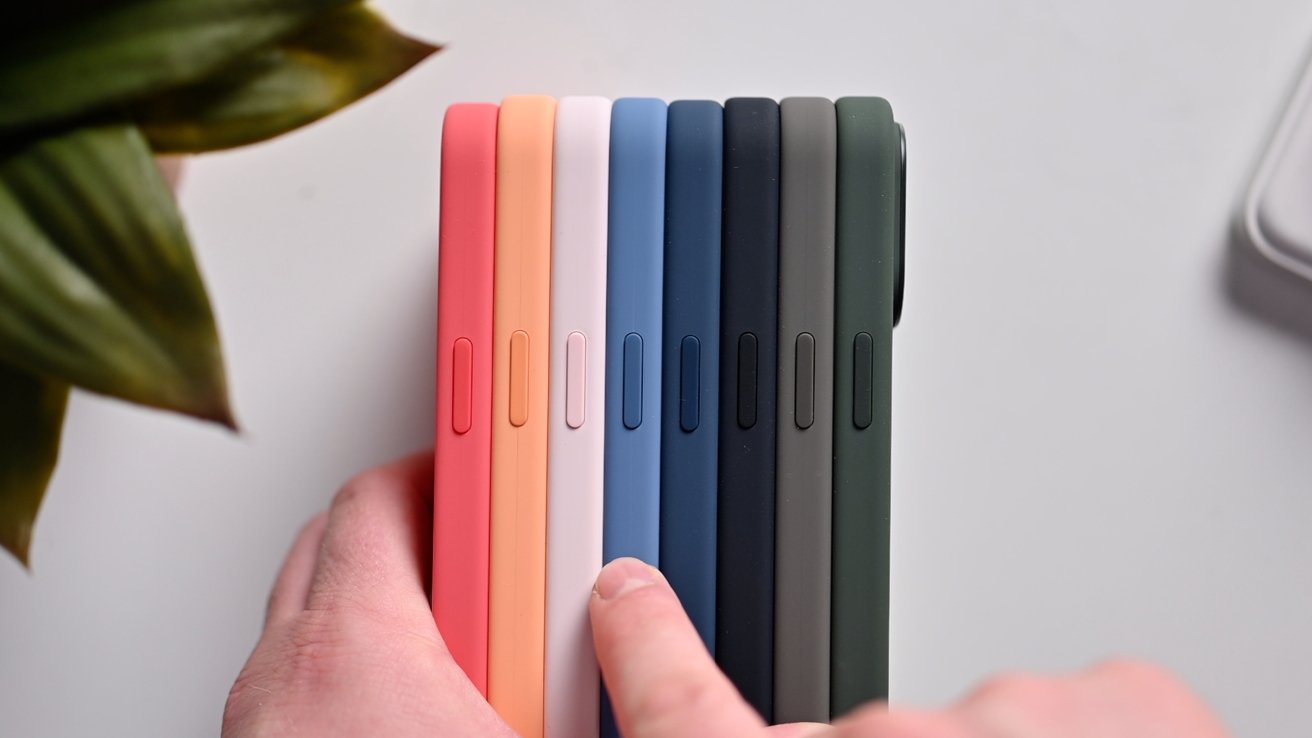 Apple's new iPhone 15 silicone cases come in a range of colors but otherwise haven't changed much from years past. We take a closer look at the new hues.
These updated silicone cases with MagSafe are available in all four sizes. The cases are minimalistic, thin, and water resistant, making them a popular choice amongst new iPhone buyers — especially with their day-one availability.
Apple's silicone Cases for iPhone 15
Apple's new iPhone 15 silicone case lineup comes in eight colors. The colors are:
Clay
Cypress
Black
Winter Blue
Storm Blue
Guava
Orange Sorbet
Light Pink
Design-wise, the new cases are remarkably similar to prior versions of Apple's silicone cases, other than tweaks in the colors and dimensional changes for the updated phones. The outside is all silicone with a plastic core and a soft-touch microfiber lining.
The entire lineup supports MagSafe, including with a color-matched animation when placed on your phone.
The sides have molded silicone buttons that are built directly into the case. They are darker, which makes them easier to see and match the printed Apple logo located on the back.
We're looking at the iPhone 15 Pro Max cases which have the Action Button that replaced the mute toggle.
We like the new colors, but they feel oddly dark. Apple's iPhone 15 lineup comes in several pastel colors so we expected to see more vivid colors to pair with them.
They all look good, but we'd have hoped to see a Product(RED) version or even just a lighter green.
The usual customer complaints will continue with the new cases because they still collect lint like crazy. We're fans of these cases and how thin they are, but dirt is especially noticeable on the darker hues.
Of course, if Apple's silicone cases aren't for you, there are plenty of third party options out there.
Available now
Apple's new lineup of silicone cases is available to order now for $49.