iPhone 15 Pro has faster 5G downloads — assuming you've got good coverage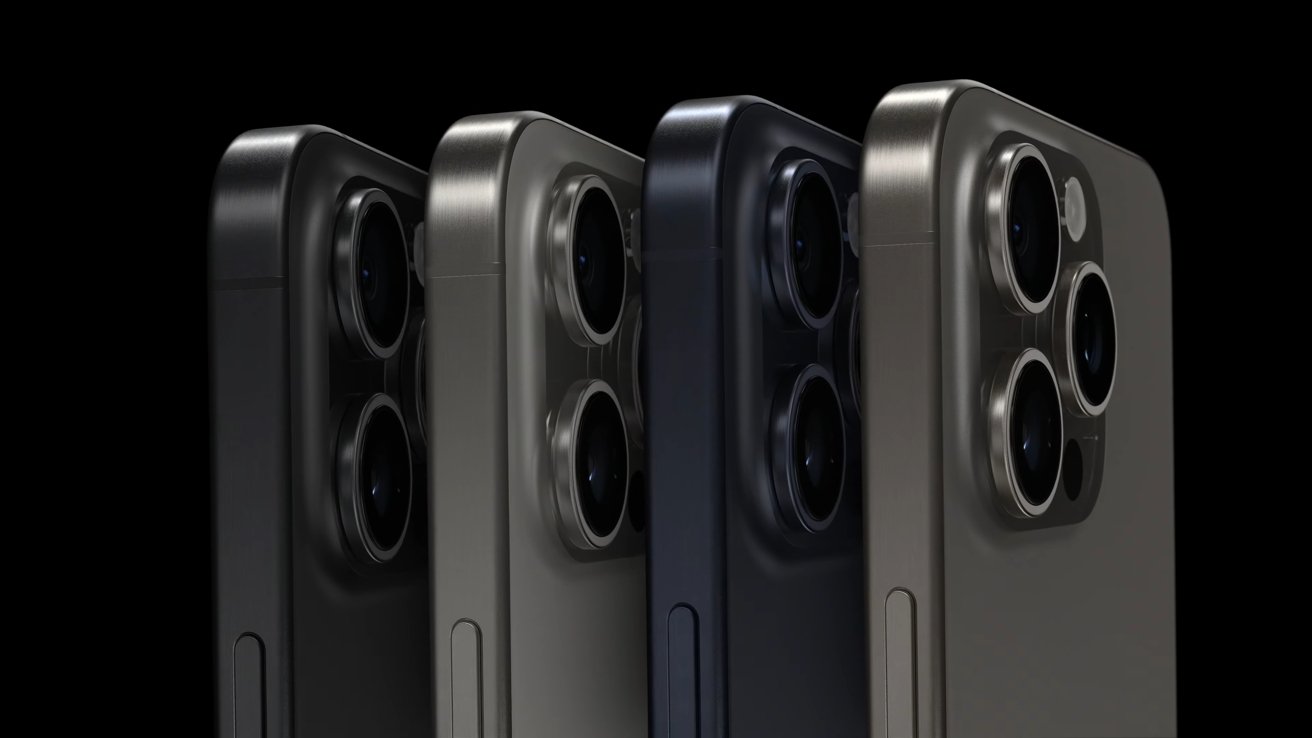 Data gleaned from iPhone 15 Pro 5G speed tests suggest that users will see a notable download boost, but that's still assuming that you've got good network coverage.
Apple's iPhone 15 line features the Qualcomm Snapdragon X70 model. Speed test result for just the iPhone 15 Pro and iPhone Pro Max, versus the two iPhone 14 Pro models suggest that all three major networks in the US will deliver better download speed, and slightly better upload speed for users.
In short, SpeedSmart says that "an average download speed of 255 Mbps over 5G is very impressive." This, of course, varies by carrier, and the user's location. It's also not clear how different the antenna system is in the new model, versus the iPhone 14 Pro.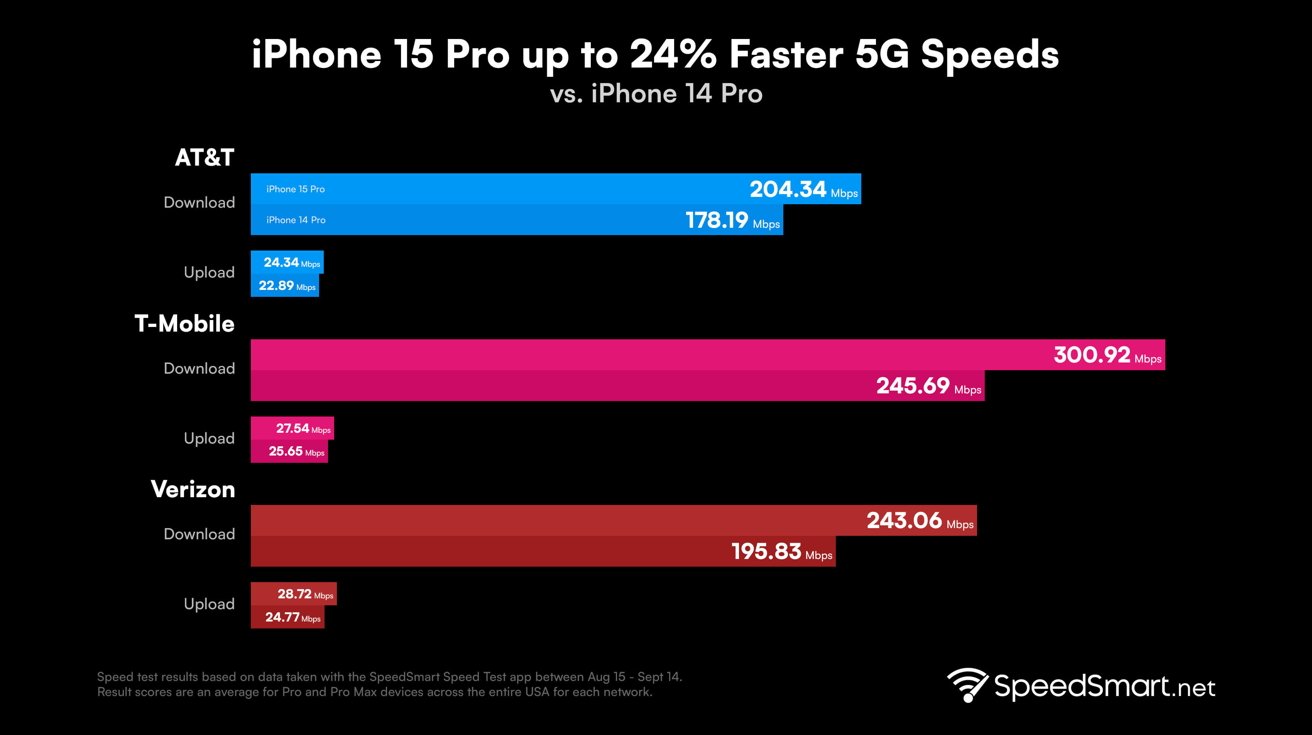 In our experience, the 5G build-out is going very slowly. Most of the AppleInsider staffers don't see good 5G speeds despite being mostly in the suburbs of large population centers, and speeds remain miserable outside of major metropolitan areas.
The FCC says that it has made auctioning high-speed spectrum freed by various initiatives a priority, and that has been the case with the spectrum available for carriers to utilize. However, projects like the 5G Fund for Rural America, and other programs don't seem to have given the carriers any real boost in roll-outs.
And, like the report says, "Ping times, like upload speed, had mostly minor bumps in performance to unchanged between devices."
"There is always next year for that..." The report concludes.
Announced just four days ago, Qualcomm's Snapdragon 5G Modem-RF Systems for smartphones will be provided to Apple for smartphone launches in 2024, 2025, and 2026. This would in theory mean Qualcomm's modems will be used in the iPhone 18 range.