Tim Cook picks an iPhone color, manages to praise them all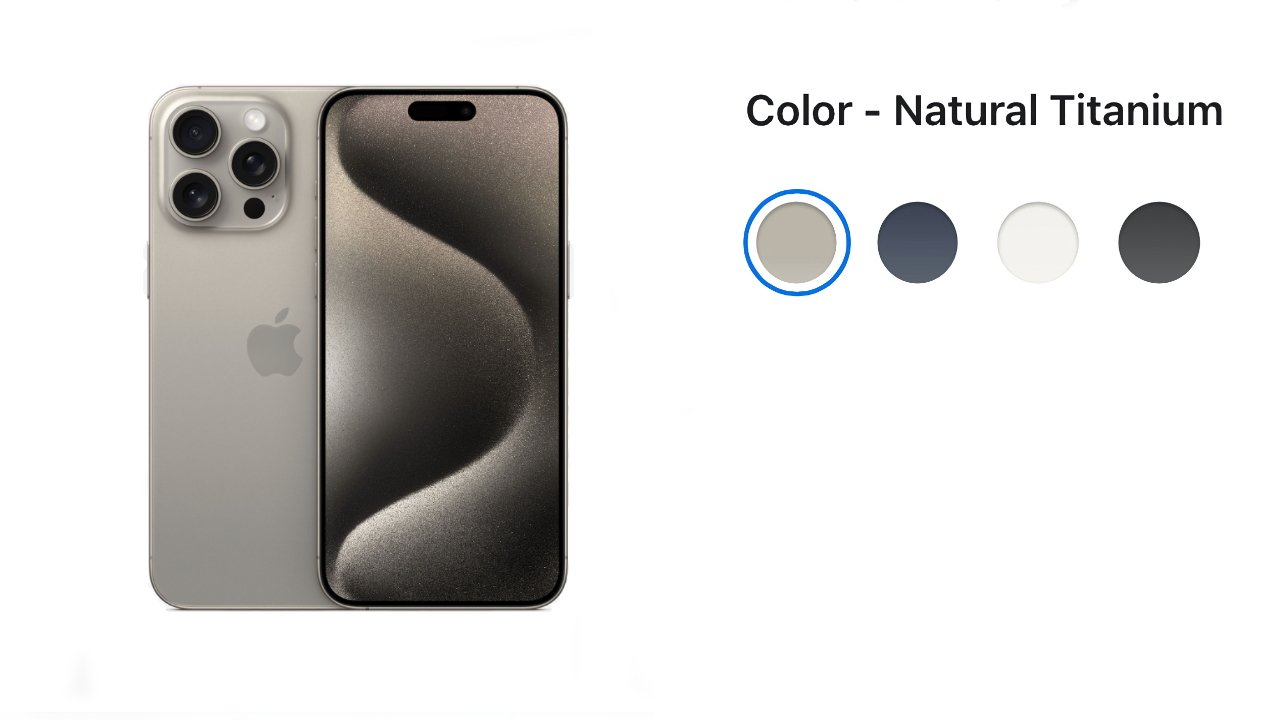 Tim Cook has revealed that he's chosen an iPhone 15 Pro Max for himself, but says picking the color was "a hard decision."
Never underestimate the importance of iPhone colors. After months of rumor, and after studying the Apple event invitation for color clues, users now know what their options are, and some are finding it tough to pick.
"You know, I'm using the Natural [Titanium]," Cook said in an extremely brief interview.
That color means he is certainly using an iPhone 15 Pro, and the size of it in his hands suggests it's the larger iPhone 15 Pro Max.
"I love it, but I tell you, it was a hard decision," he continued. "Of course it was a hard decision because the blue really caught my eye, the white really caught my eye, the black really caught my eye."
Having deftly listed each one of the other colors available, Cook says he committed to Natural Titanium. "So it was hard, but I eventually landed on that."
The iPhone 15 Pro models are the first iPhones to have a titanium chassis — with a redesigned aluminum interior — which is strong but makes for a reportedly noticeably lighter phone.
Cook has presumably had rather longer to choose his color than most people. The whole iPhone 15 range went on preorder today, with the first shipments arriving at buyers on Friday, September 22, 2023.