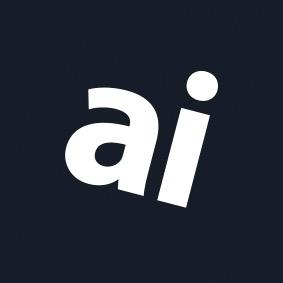 Why you can trust AppleInsider
Apple FineWoven case review: Not the leather replacement we were hoping for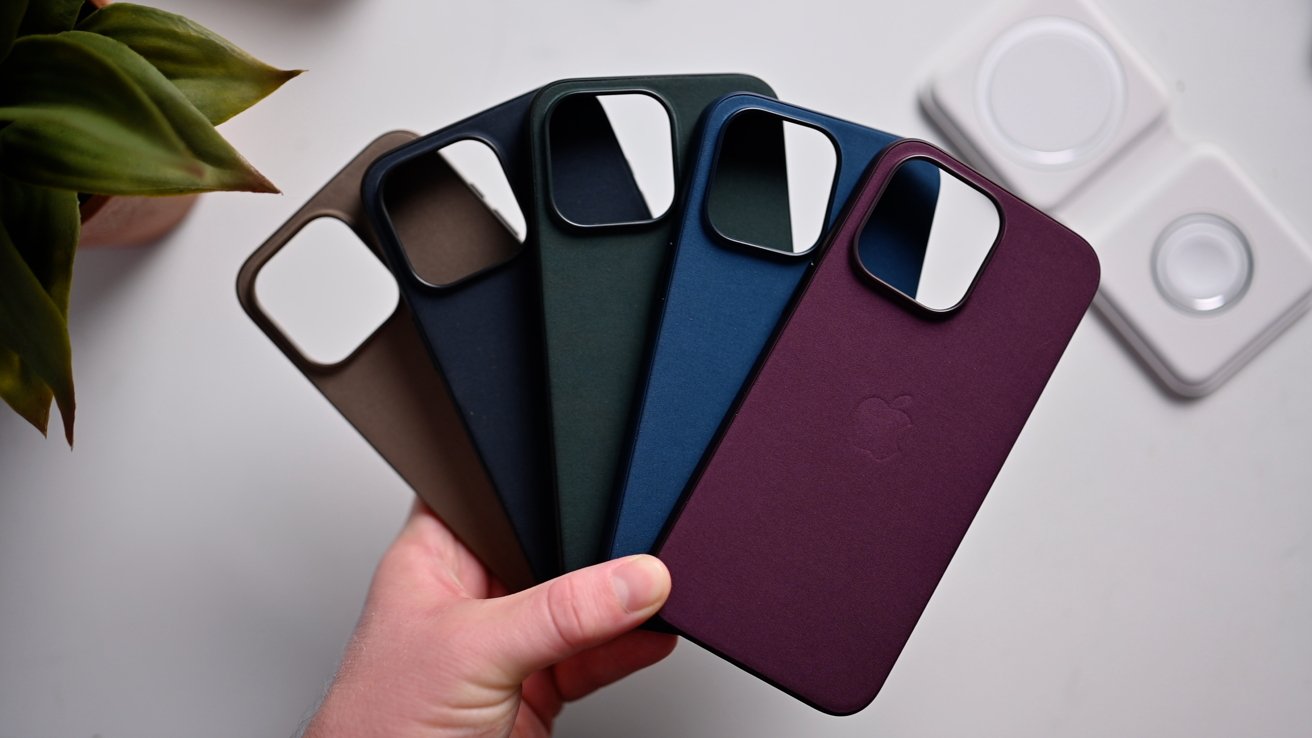 Apple FineWoven cases
2.0 / 5
---
During Apple's iPhone 15 event, the new FineWoven cases were held up as an example as an environmentally-friendly alternative to leather — but they fall short in actual use in many ways, and we can't recommend them.
Apple's new FineWoven case is a dense microtwill that Apple says has a "suede-like" feel and has undergone "thousands of hours" of testing to protect your iPhone 15. It's available in all four sizes for Apple's latest devices.
The new cases come in five colors — black, taupe, mulberry, evergreen, and Pacific Blue. We picked up all five to test with our iPhone 15 Pro Max.
Apple FineWoven case review — Lots of little details
The FineWoven cases replace the leather ones in the lineup, acting as the high-end option to the ever-so-slightly cheaper silicone cases.
Silicone cases are fully molded with a microfiber lining and come in many bright, fun colors. Like the leather, the FineWoven comes in just a few dark colors and get accented by anodized metal side buttons.
Those buttons are one of the quality details we like in Apple's cases. They're aluminum, and the anodization matches them to the color of the new FineWoven material.
Apple's buttons are some of the best we've felt on cases, essentially floating so they make direct contact with your phone's buttons for a pleasant, tactile feel.
The FineWoven material covers the rear of the case and has an ultra-soft feel and a bit of give that gives a comfortable feeling. It doesn't wrap the sides, but instead gives way to plastic sides.
Those sides are slightly textured, mimicking that of the FineWoven material. They add a bit of extra grip without extra bulk.
More FineWoven material lines the inside of the case, though we'd prefer the same microfiber found in the prior leather cases or the existing silicone ones.
There's an elevated ring around the camera modules and the bottom has full coverage with cutouts for the microphone, USB-C port, and speakers.
We tested the water resistance of the new material, and while it seems to soak up the water, it eventually dries in about 40 minutes without any ill effects — assuming the water is clean and doesn't contain anything that will stain the case. More on that in a bit.
Apple's cases all support MagSafe, indicated by the stamped ring on the inside. You can connect a myriad of accessories from Apple's new FineWoven MagSafe wallet or the new HiRise 3 Deluxe.
When you place the case on your phone, it invokes an onscreen animation and haptic feedback that is color-matched to the color of the case. This is done via an NFC chip hidden within the case.
This is cool, but completely unnecessary for a case that doesn't do anything that requires NFC.
Apple FineWoven case review: A whole new texture
While there are many appreciative details to Apple's cases, there's no escaping the inevitable — they just feel awful.
There's been much discourse internally sussing out the best way to describe the feel of the new material, from "velvet-like" to "like scratching an old 90's windbreaker, in all the worst ways."
It is certainly soft to the touch but when you scratch your nail against it quickly, it mimics the sound of a DJ record scratch. The best word to describe it though, may be "cheap."
Apple is positioning this case as a premium alternative to its now-discontinued leather. These are in no way a premium alternative to leather, despite being priced like one.
Apple FineWoven case review — No long-term durability
One of our biggest concerns is how this case holds up over time, given that it's not holding up well during this review process. The FineWoven fabric is thin, so much so that Apple needed to pad the back of the case with a layer of memory foam to give it some softness and thickness.
But that foam shows indentations readily. Sliding your phone in and out of your pocket, something pressing against the back is an eventuality, and the foam will show this.
It is also prone to snags given its woven nature. With its thin, fibrous texture, we see no reason why any rough surface won't snag the fabric — or worse — go right through it.
There's also a lint problem. Small pieces of lint stick to the FineWoven material and don't brush off that easily. As you wipe against lint, it just stays where it is.
Stains are a problem here as well, as compared to what it is replacing. Leather can be wiped down, conditioned, and it will develop a lovely patina over time with use. This plastic-like woven fabric stains easily, as expected given the material.
Leather can be stained too, but this material holds those stains more prominently. Perhaps that's why Apple chose such dark colors.
Should you buy Apple's FineWoven cases?
While they had their detractors, we've enjoyed Apple's leather cases. They were thin, minimalistic, looked great, and aged well.
They had their issues beyond Apple's lauded environmental concerns. Any tumble onto a rough surface would easily tear through the leather, and water was never their friend.
We hoped with the introduction of Apple's FineWoven, we'd see a new premium alternative that would be even more durable while looking and feeling just as nice. We didn't get it.
What we got was a cheap plastic case with an ultra-thin layer of the Apple-custom FineWoven material — which isn't great — on the back to try to elevate it.
It's hard to picture this case in a suitable state after six months of use. Maybe we'll be surprised, but given what we're seeing so far, we doubt it.
Apple FineWoven case review: Pros
Nice complementary colors to the iPhone 15 line
Nice details like the on-screen animations and metal buttons
Less expensive than the leather cases
MagSafe support
Available from day-one
Apple FineWoven case review — Cons
Feels cheap, overall
Back shows and retains dents and scratches easily
Prone to lint collection
Will have durability, stain, or scratch issues
Plastic sides, again, don't feel premium
Rating: 2 out of 5
Where to buy Apple's FineWoven cases