Apple quietly kills off Siri-only Apple Music Voice Plan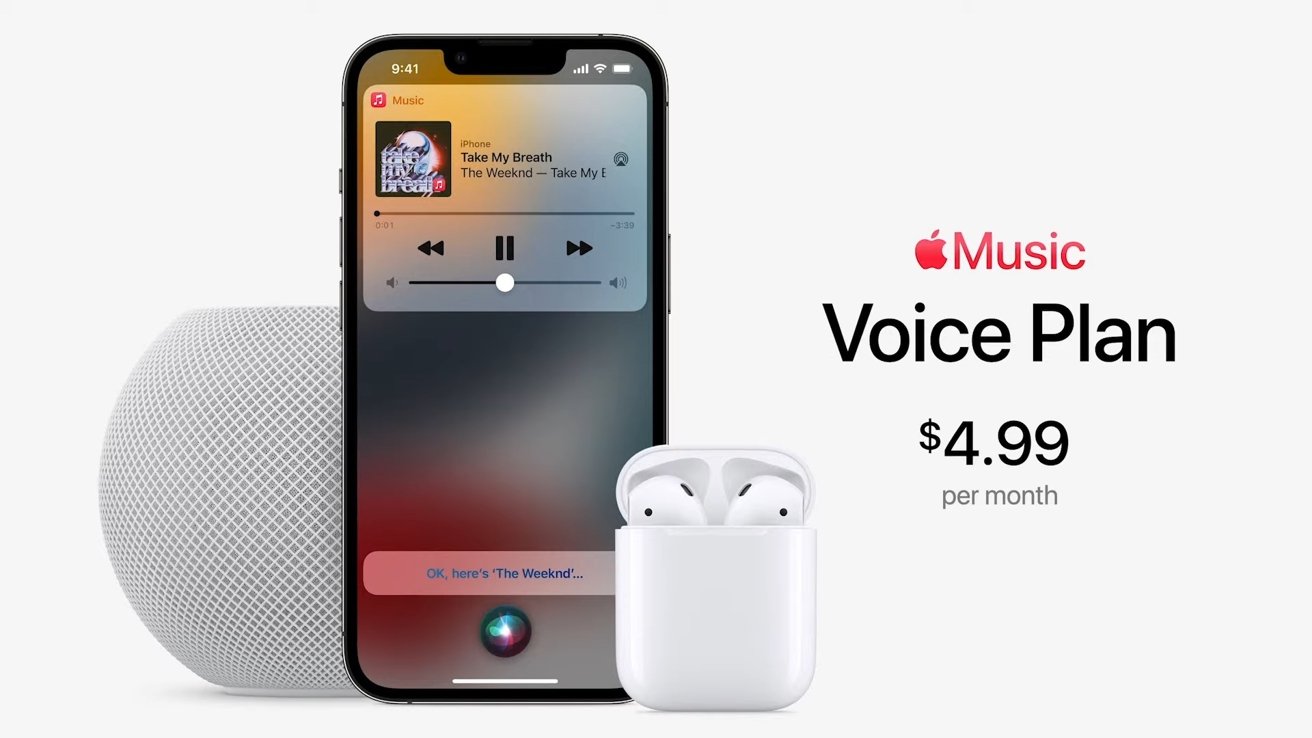 Apple has discontinued its $5 monthly Voice Plan for Apple Music, designed to enable Siri voice command access to the platform's catalog, likely over limited user engagement.
Apple introduced the Voice Plan in October 2021. It was a $5 monthly subscription devised to let users access the platform's catalog using Siri voice commands.
However, as of Wednesday, Apple has removed the option from it's Apple Music subscription page, as noted by MacMagazine.
Apple created a support page to explain what's happening with Apple Music Voice. Existing users will have access until their current subscription ends, then they will need to subscribe to a new Apple Music plan.
Beginning in November, Apple will discontinue the Apple Music Voice plan. We are focused on delivering the best, most robust music experience possible for our customers, with features like immersive Spatial Audio, Apple Music Sing with real-time lyrics, intuitive browse and discovery features, and so much more. All Apple Music plans already work seamlessly with Siri, and we will continue to optimize this experience.
Apple Music Voice Plan allowed users to listen to songs, playlists, albums, and other content on Apple Music using just voice commands. However, the service was paired down and did not support Spatial Audio, Lossless quality, downloading songs for offline use, or displaying lyrics.