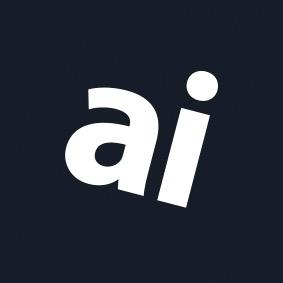 Why you can trust AppleInsider
Heybike Mars 2.0 e-bike review: a foldable with a pegboard rack that lacks some features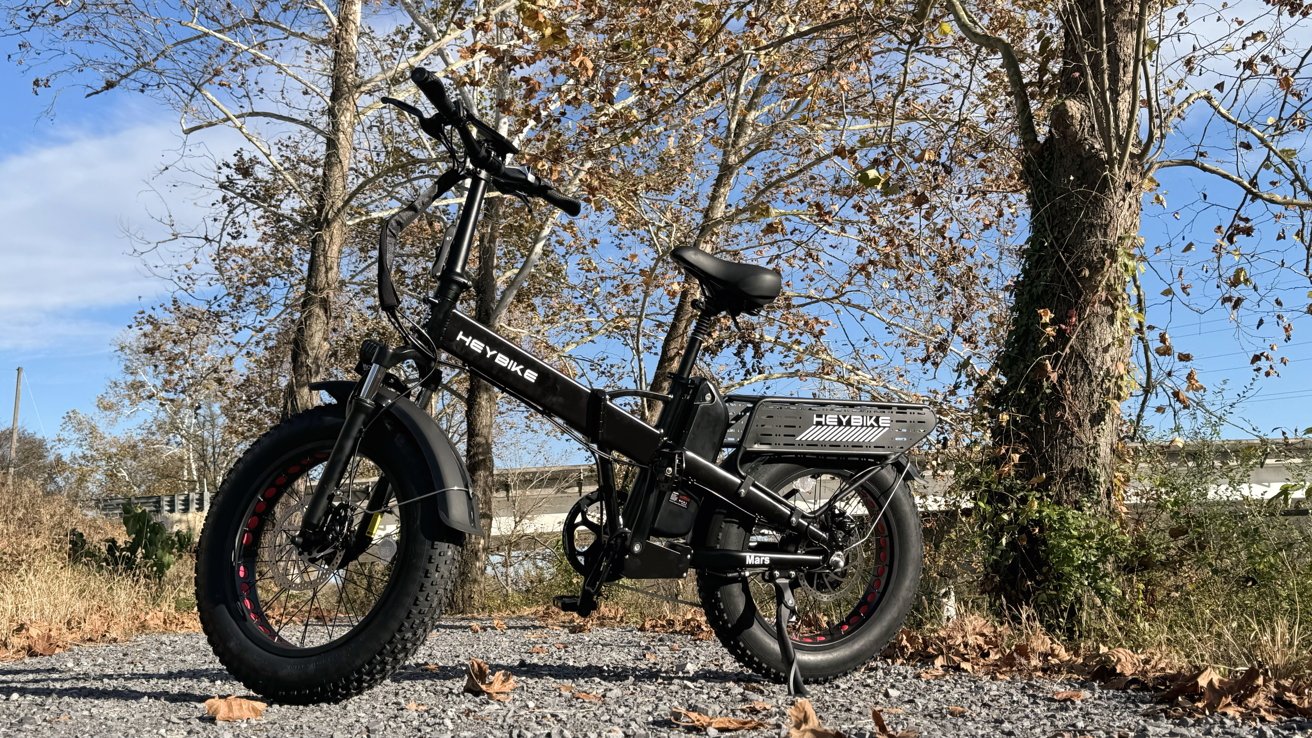 Heybike Mars 2.0 e-bike
3.5 / 5
---
At first, we had trouble distinguishing the Heybike Mars 2.0 from the Ranger S, but this comparable option has plenty of give and take in its foldable frame.
Heybike asked us to review the refreshed Mars 2.0 shortly after reviewing their Ranger S model. Despite the different frame types, there are a lot of similarities between the models.
At a glance, it almost seems like the Mars 2.0 should be considered a step-over version of the Ranger S. However, it lacks a few features that allow it to be a direct parallel model.
The overall length, height, and tire size are nearly identical, folded, or unfolded, which is why we're approaching the Mars 2.0 review by drawing comparisons between them. We're placing this e-bike as a less-featured alternative to the Ranger S.
Our preference is the Ranger S for several reasons, but that doesn't mean the Mars 2.0 is a poor option; it is just a different one. There's a lot to like about this e-bike, especially when it's discounted.
Heybike Mars 2.0 e-bike review — design
The Mars 2.0 has a step-over frame with a tall seat and handlebars. The entire frame can be folded in half for storage, and the rear rack has a pegboard.
Heybike's retro control design reappears in the Mars 2.0. We're happy to see obvious horn and light buttons instead of complicated touch screens or touchpad controls.
The Shimano 7-speed shifter and throttle sit on the right, while the horn, light, and pedal assist controls sit on the left. An LCD display is in the center and shows speed, pedal assist level, and more.
The battery is under the seat on the back half of the bike, which changes how weight is distributed across the frame. It doesn't make a difference while riding, but it makes it less awkward to fold open and shut with a much lighter front half.
There's even a handle under the seat that makes picking up the folded unit much easier.
The seat is an interesting design with a spring to reduce shock from bumps. There's also a lever to move the seat out of the way when installing or removing the battery.
The Heybike Mars 2 weighs 75 pounds and measures 67 inches by 25 inches by 49 inches. Folded, it measures 37.4 inches by 21.7 inches by 27.95 inches.
The wheels are 20 inches in diameter and 4 inches thick. It has a mechanical front suspension and mechanical brakes.
Assembly and maintenance
Heybike Mars 2.0 arrived mostly assembled. We had to attach the front tire, fenders, pedals, and seat.
Foldable bikes have more moving parts than regular ones. Keep that in mind when assembling to ensure cables don't get pinched or stretched during use.
As always, maintenance should be carried out in weekly intervals for basic damage checks to wheels. Brake pads and shifters should be checked monthly, and cable integrity and drivetrain should be inspected every six months by a professional.
Heybike Mars 2.0 e-bike review — features
Heybike Mars 2.0 features a 750W motor with a 28 MPH max speed. Its max range is 45 miles, and the bike is rated for a maximum load of 330 pounds.
The 750W motor can achieve a peak output of 1,200W, something the Ranger S is also capable of. We missed this feature before, but it's what makes these two Heybike models so great at getting up hills.
With a 1,200W peak load, it means much less effort is needed by the rider to go up hills. However, the feature should be used sparingly since this means draining the battery much faster. Go up too many steep hills, and the battery will be exhausted well before 45 miles.
Speaking of the battery, it charges in six to seven hours with the included 2A charger. It's a slow charge compared to some bikes we've tested, but it's not a big deal since the bike usually charges overnight.
The pedal assist on Heybike isn't a torque sensor, so the bike will propel the rider to the desired speed range. There are six levels, ranging from 0 to 5.
The headlight and taillight system is much less sophisticated than the Ranger S. The small headlight doesn't have an automatic feature, and it is toggled with a button.
The taillight will come on when the brakes are used. However, there are no integrated turn signals in Mars 2.0.
Heybike app
To be completely honest, we didn't bother with the Heybike app for the Mars 2.0 review. Sure, we paired the bike to make sure it was updated and configured, but that's it.
Interestingly, the app didn't say that it was the Mars 2.0 but the Ranger S connecting. I couldn't fix this detail in settings either.
The app isn't useless. It can be used to track rides with a map and bike data, but Apple Fitness proves more accurate and reliable.
In-app configuration options include setting speed limits for different pedal assist levels and turning on proximity unlock.
Riding the Heybike Mars 2.0 e-bike
We're not big fans of step-over bikes. It requires a bit more thought and coordination to get on and off than we'd like to bother with.
Once on the bike and riding, the experience is very similar to the Ranger S, minus the extra features. Mars 2.0 has mechanical brakes and suspension, no turn signals, and lacks the auto light feature. But it rides great with its fat tires.
The extra spring in the seat was a welcome addition. It was more comfortable than bouncing along on a firm, immovable surface.
The big, heavy e-bike maneuvered well on pavement and gravel alike, with the fat tires and suspension making easy work of rough terrain. We enjoyed the ride and control overall.
Since the e-bike is foldable, we were able to easily fit it in our Honda HR-V, the same as the Ranger S. It didn't leave much wiggle room, but it stored safely.
Heybike included a front basket with the Mars 2.0 for us to test, but it didn't work out for our use case. Since the basket was attached to the main frame and not the handlebars, it jutted out and didn't fit in our vehicle when folded.
The rear rack is slotted for attaching things like straps from bags. The sides of the rack have holes like a pegboard, which allows additional connections to be attached — an ideal spot to hang our bike lock.
The 750W motor with the 1,200W max output took us up our usual testing hill without any effort. We were surprised at its efficiency in pulling us up.
A good in-between for price and features
It's odd to suggest price is a factor for the Mars 2.0 versus the Ranger S, as they both ESRP at $1,499. However, the Mars 2.0 is on sale at a steep discount, but more on that at the end.
We're happy with Heybike's foldable frame options. They are storable and powerful bikes with excellent designs.
Customers will need to choose if they prioritize a step-through or step-over frame and then go from there. The more fully featured Ranger S is our go-to, but we're not unhappy with the Mars 2.0.
Overall, Heybike has proven to be a reliable brand with sturdy bikes. If only their app was a little better — a problem with most e-bikes, to be fair.
Heybike Mars 2.0 e-bike — Pros
750W motor with 1,200W peak is excellent for commutes and hills
Foldable frame plus bonus handles and a light front end makes for easy transport and storage
Extra springs in the seat a welcome addition
Physical controls continue to win over digital on e-bikes
Heybike Mars 2.0 e-bike — Cons
Heavy — trading weight for storability since it is a folding bike
No turn signals or auto lights despite being the same price as Ranger S
More moving parts means more chance for a disconnected wire
Rating: 3.5 out of 5
The Mars 2.0 e-bike is a good option but lacks the features of the Ranger S despite being listed at the same price. It isn't clear why the Mars 2.0 has different brakes, lights, and other components despite being nearly the same size and weight.
Those looking for a good folding step-over bike will find a good option here. The score would be a 4 out of 5 if it included all the features of the Ranger S.
Where to buy the Heybike Mars 2.0 e-bike
Get the Heybike Mars 2.0, normally $1,499, on sale at $1,099 on the Heybike website at the time of publication. The front basket didn't suit our needs, but if you're interested, it's $89 at Heybike.