Crime blotter: iPhone and iPad seized from New York Mayor Eric Adams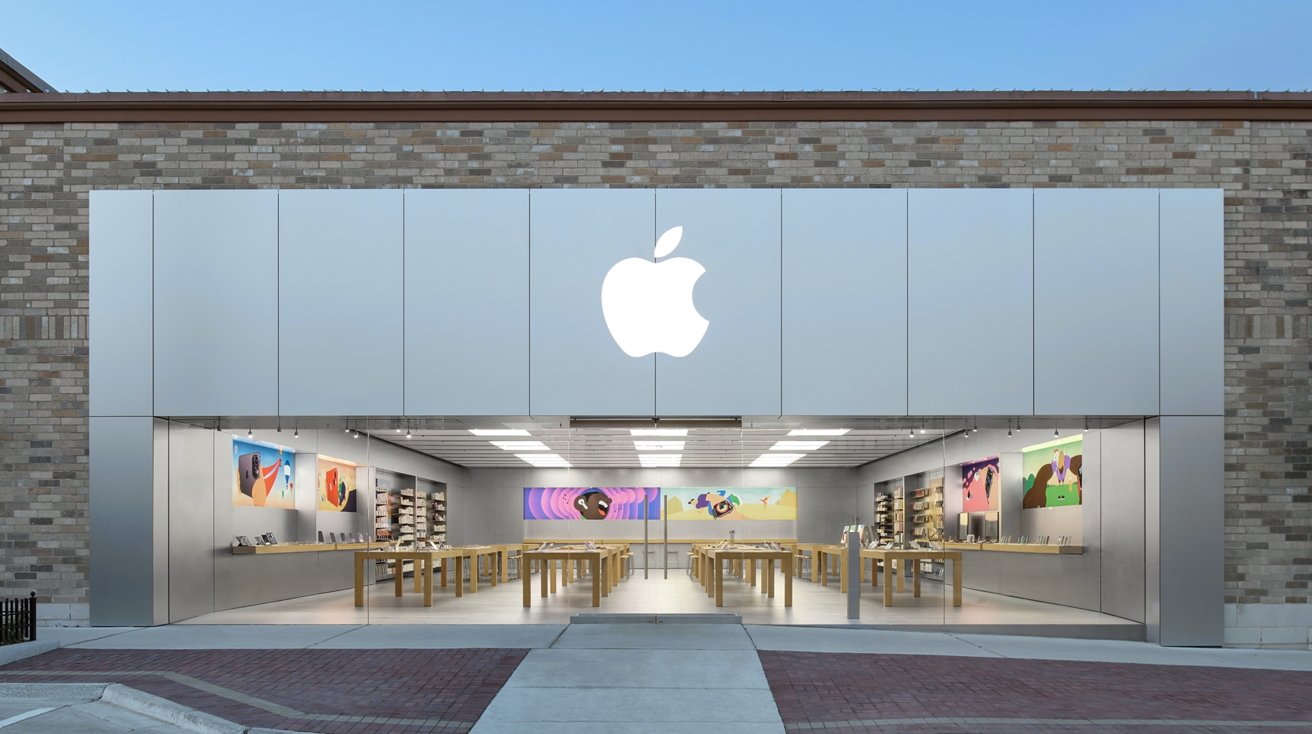 In the latest Apple Crime Blotter, iPhone Man is sentenced, more on the Apple Store car crash, and an Apple Store confrontation about Israel and Palestine.
The latest in an occasional AppleInsider series, looking at the world of Apple-related crime.
iPhones, iPad seized from New York mayor
In early November, several Apple devices were seized from New York Mayor Eric Adams, including two iPhones and an iPad. According to CBS News, FBI agents approached Adams on a street and took the three devices on the spot, although they were returned later.
The devices were taken from Adams as part of a corruption investigation that had earlier entailed a raid on the home of the mayor's chief fundraiser. iPhones had also been taken in that raid, a report from Voz.us said.
Rudy Giuliani, formerly New York's mayor, also had several devices seized in 2021 by federal prosecutors, in relation to his work on behalf of former President Trump. Giuliani did not ultimately face any criminal charges in that case but was later indicted as part of the unrelated Georgia RICO case.
"iPhone Man" sentenced to workhouse
The Chinese national known as "iPhone Man," a reputed fence for an iPhone theft ring that plagued downtown Minneapolis for over a year, has been sentenced.
KARE 11 reports Zhongshuang "Brandon" Su has been sentenced to a workhouse and community service for his role in the thefts. He purchased the devices, and sold them, mostly to China.
The court concluded, per the report, that Su was not the "mastermind," but "ignored red flags" about the devices he bought having been stolen.
Photos emerge of car that crashed into Chicago-area Apple Store
On November 6, a car crashed into the Apple Store in Naperville, Ill., outside of Chicago.
In days afterward, a picture emerged of the car sticking out of the store's front, while other reports emerged that it was, in fact, a smash-and-grab.
Per CBS News Chicago, the store was "targeted" in a "crash-and-grab" robbery in which thieves took devices, left the car they crashed, and fled in a different vehicle.
Apple Watch truck theft in Ohio was part of a national ring, prosecutors say
Four men were arrested in Ohio for stealing hundreds of Apple Watches from a FedEx truck in September were allegedly part of a nationwide ring, a new report says.
According to The Dayton Daily News, citing federal court documents, the four Ecuadorian men "conspired to steal jewelry and Apple products from delivery trucks at malls and shopping centers across the country."
The September theft yielded about 300 Apple Watches, with a total value of about $157,000.
A clash over the Middle East, in a California Apple Store
Angry confrontations over the war between Israel and Hamas have taken place all over the United States in recent weeks, including at least once at an Apple Store, leading to a viral video.
According to The Daily Mail, the bitter argument happened at the Irvine Apple Store in Orange County, Calif. The person filming, who appears to have an Israeli accent, confronts a female store employee who is wearing a pro-Palestinian symbol and then asks to speak to the manager.
When a woman identifies herself as a manager, the man filming accuses the employee of supporting "beheading babies." The manager then asks the man to leave, claiming he is "harassing" employees.
The video cuts off before it's determined how the situation was resolved.
Nashville guitar thief caught while trying to sell stolen iPhone
A man accused in several thefts of musical instruments in the Nashville area, often from storage units, has been arrested.
According to WKRN, the 40-year-old had been wanted on multiple outstanding warrants. One of several crimes committed the accused thief that led to his getting caught was when he attempted to sell a stolen iPhone to an ecoATM machine.
Earlier, the owner of the iPhone had confronted the accused thief at a Guitar Center store, telling him that a rare guitar the accused was carrying looked like one that he owned.
Kansas man convicted of using AirTag to stalk ex
A 33-year-old man in Kansas has been found guilty of stalking his ex-girlfriend using an AirTag. The Kansas City Star explains the man stalked the woman as she drove home, and a police officer later found the AirTag near a spare tire on the woman's car.
The man was convicted of a stalking charge after a one-day trial.
Man convicted of stealing iPad from plane
A man accused of stealing an iPad from an airplane at a London airport has been convicted. According to Sussex Police, the man, who worked for a baggage handling company at the airport, took the device left on a plane and took it home.
The man later returned the device to the airport and left it in a bathroom, but later admitted that he had taken it. The man was sentenced to 80 hours of unpaid work, as well as restitution.