Apple Arcade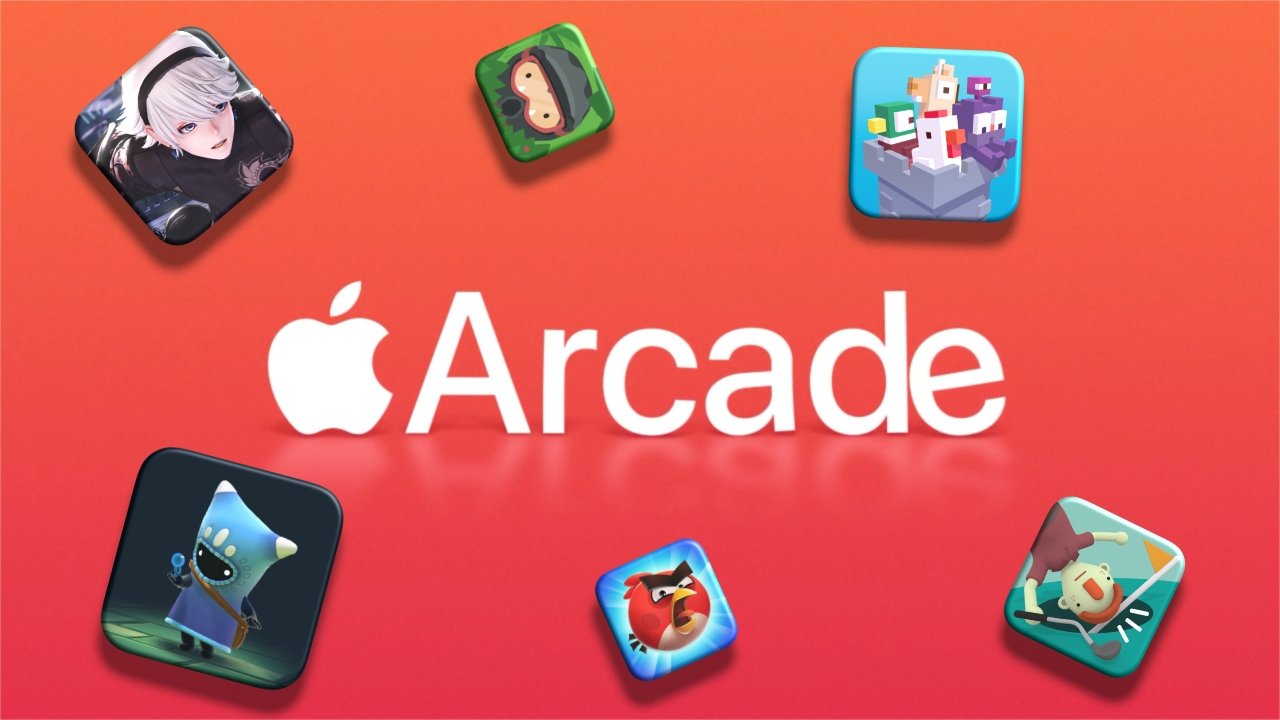 Apple Arcade is Apple's video game subscription service that offers a "play all you want" model for a recurring fee of $4.99 a month. Designed to circumvent many of the problems of modern mobile games, Apple Arcade has been well received and features a game catalog of over 200 titles.
---
Get Apple News Directly in Your Inbox
AppleInsider may earn an affiliate commission on purchases made through links on our site.
---
Announced in March 2019, Apple Arcade was touted as a "Netflix for games" that would give users the ability to play as many games as they wanted for a monthly subscription fee. Apple had said that over 100 games would be available at launch.
In September 2019, Apple Arcade was released to the general public and was well received. Noteworthy launch developers and publishers included Capcom, Sega, Square Enix, The Lego Group, and Konami.
Two years after it was announced, Apple Arcade has seen little fanfare or must-haves. Apple added new categories and over 30 titles to Apple Arcade in April 2021 to attract more customers. There are three categories total — Apple Arcade Originals, Timeless Classics, and App Store Greats.
2022 Apple Arcade Originals
Apple Arcade started as a place where new original games could be played without ads or in-app purchases. These originals are mobile exclusives and showcase the best that developers have to offer on the App Store.
| Game Title | Description | Age Rating | Release Date |
| --- | --- | --- | --- |
| | "SpongeBob SolitairePants" is a solitaire-like game played in a square grid. Play through the themed quest or classic mode to unlock new decks. | 4+ | November 25, 2022 |
| | "Football Manager 2023 Touch" lets players manage their own football (soccer) team. Watch games or skip along to see the results as you see how the season plays out. | 4+ | November 8, 2022 |
| | "Stitch." is a casual puzzle game that is similar to a color-by-number activity. Fill in the levels' area with no open gaps to complete hoops. | 4+ | October 28, 2022 |
| | "NBA 2K23 Arcade Edition" lets players start their own NBA journey with My Career mode. Also, go against the 20 greatest of all time NBA players from the 76th NBA season. | 4+ | October 18, 2022 |
| | "Shovel Knight Dig" is a dungeon crawler with procedurally generated levels. Play through and play again for different experiences every time. | 9+ | September 23, 2022 |
| | "Garden Tails: Match and Grow" is a peaceful match-3 puzzle game. Complete puzzles to unlock flowers, bushes, and animals for your garden plot. | 4+ | September 16, 2022 |
| | "Horizon Chase 2" continues the nostalgic trip back to arcade racers with fast speed and reflexive action. Play online with friends, customize your car, and explore many 3D tracks. | 4+ | September 9, 2022 |
| | "Hanx101 Trivia" is a trivia game where players compete in trivia showdowns. Tom Hanks backs this game and challenges players to become a trivia master. | 4+ | September 2, 2022 |
| | "Jetpack Joyride 2" is a return of the classic side-scrolling shooter starring Barry. Collect a wacky variety of jetpacks as you battle against enemies across levels. | 9+ | August 19, 2022 |
| | "Amazing Bomberman" is a new Bomberman game with rhythm-based gameplay elements and multiplayer. Stages light up and change with the music while you try to bomb your enemies away in various levels. | 9+ | August 5, 2022 |
| | "HEROish" is a castle defense game where players choose from one of six heroes. Play 1v1 or 2v2 matches, unlock more cards, upgrade decks, and climb the leaderboards. | 9+ | July 22, 2022 |
| | "Subway Surfers Tag" pits rule-breaking skateboarders against angry guards as they rack up a high score all over town. Collect medals and unlock each chapter as you boost your score ever higher. | 9+ | July 15, 2022 |
| | "Air Twister" is an endless shooter from legendary game creator, Yu Suzuki. Play as Princess Arch and fight back against bizarre invaders to save the planet from destruction. | 4+ | June 24, 2022 |
| | "Cooking Mama: Cuisine!" is a cooking simulator filled with mini games geared towards fun cooking challenges. Learn new ingredient combinations and save them to your recipe book to revisit them any time. | 4+ | June 17, 2022 |
| | "Frogger and the Rumbling Ruins" brings back the obstacle dodging frog on an all-new adventure. Guide Frogger through ruins by manipulating the terrain in over 100 stages. | 9+ | June 3, 2022 |
| | "Warped Kart Racers" is a kart racing game featuring characters from "Family Guy," "American Dad," "King of the Hill," and "Solar Opposites." Choose your favorite character from 20 options and compete on 16 maps from across each series. | 12+ | May 20, 2022 |
| | "Badland Party" brings back the "Badland" gameplay now with online multiplayer. Play through the adventure alone or with friends in this side-scrolling physics platformer. | 9+ | May 6, 2022 |
| | "Moonshot" is a physics-based puzzle game where you navigate a lost moon back to its homeworld. Slingshot the moon around other planets' and obstacles' gravitational fields and beat all 126 levels. | 4+ | April 22, 2022 |
| | "Gear Club Stradale" is a racing game set in Tuscany, Italy. You'll race and collect supercars as you improve your club and compete in worldwide competitions. | 4+ | April 8, 2022 |
| | "Alto's Adventure — Remastered" is an endless snowboarding platformer with single-touch controls. Navigate through the beautiful mountains and snowscapes as you try to survive as long as possible and unlock new equipment. | 4+ | March 25, 2022 |
| | "Gibbon: Beyond the trees" uses dynamic movement based on brachiation, the way real gibbons swing through trees, in this 2D platformer. Play through a one-hour story about a family of gibbons trying to survive an encroaching human threat. | 4+ | February 25, 2022 |
| | "Wylde Flowers" is a farming simulator, but the main character is a witch. Explore the island, befriend the people of Fairhaven, and unravel a mystery as you take care of the family farm. | 12+ | February 18, 2022 |
| | "Nickelodeon Extreme Tennis" brings new and classic characters together for a whacky game of tennis. Play as several characters like Spongebob, Garfield, Rocko, and more! Unlock gear, customize your characters, and level them up as you play. | 9+ | January 21, 2022 |
2022 Apple Arcade App Store Greats
Apple Arcade App Store Greats gather some of the best iPhone and iPad games from the past decade. These titles prove that mobile gaming can be more than micro-transactions and single-tap gimmicks.
| Game Title | Description | Age Rating | Release Date |
| --- | --- | --- | --- |
| | "Old Man's Journey+" is a soul-searching adventure about life's precious moments, broken dreams, and changed plans. Learn stories of the old man's life as you journey through the handcrafted world. | 4+ | November 18, 2022 |
| | "Battleheart Legacy+" is a classic mobile RPG returning from 2014. Customize your hero with skills and items while traveling a troubled realm. | 12+ | November 4, 2022 |
| | "The Gardens Between+" is a linear puzzle game about Arena and Frendt. Journey across an island and examine the significance of their friendship. | 4+ | October 14, 2022 |
| | "Gris+" is a storytelling game with simple controls and barely any text. Navigate the world as Gris, a hopeful young girl dealing with a painful experience in her life. | 9+ | September 30, 2022 |
| | "Love You to Bits+" is a point-and-click sci-fi adventure filled with puzzles and cute art. Help Kosmo journey across space to search for pieces of his robot girlfriend, Nova. | 9+ | August 26, 2022 |
| | "My Talking Tom+" is a virtual pet simulator where you can dress up your cat and go on different adventures. Decorate scenes, wear costumes, and find new items to collect. | 4+ | August 12, 2022 |
| | "Kingdom Rush Vengeance TD+" is a town defense game with 14 heroes to choose from. Defend yourself against over 60 enemies and choose from 19 towers to execute your strategy. | 9+ | July 29, 2022 |
| | "Samorost 3+" follows a space gnome who uses a magic flute to travel across the cosmos in search of its origins. Visit nine alien worlds filled with challenges, creatures, and surprises. | 9+ | July 8, 2022 |
| | "My Bowling 3D+" is a Ten Pin Bowling simulator. The simple drag and swipe interface gives players plenty of control over the ball while keeping turns fast. | 4+ | July 1, 2022 |
| | "Jigsaw Puzzle by MobilityWare+" is a simple jigsaw puzzle game with over 25,000 puzzles. Branded puzzles include ones from Disney, Hasbro, and more. | 4+ | June 10, 2022 |
| | "Pro Darts 2022+" is a playable darts game with 3D textured environments and custom boards. Swipe to throw darts in this detailed adaptation of the popular parlor game. | 4+ | May 27, 2022 |
| | "Goat Simulator+" is a return to the 2014 classic full of absurd physics and crazier animals. Create as much destruction as you can in this silly simulator. | 9+ | May 13, 2022 |
| | "Prune+" is a meditation game where you swipe to shape your growing tree and avoid obstacles. As your tree grows you'll uncover a story hidden deep beneath the soil. | 4+ | April 29, 2022 |
| | "Construction Simulator 2+" lets you build your own company and take the wheel of over 40 construction vehicles. There are over 60 challenging jobs to take on as you grow your construction empire. | 4+ | April 15, 2022 |
| | "Pro Snooker & Pool 2022+" is a pool simulation game with 3D graphics and simple touch controls. Play online multiplayer or against 25 different AI opponents with five difficulty levels. | 4+ | April 15, 2022 |
| | "Sonic Dash+" is an infinite runner set in the "Sonic The Hedgehog" universe. Play as Sonic and friends like Tails, Shadow, and Knuckles as you battle enemies in several courses based on popular game levels from the franchise. | 4+ | April 8, 2022 |
| | "Pocket Build+" is an open-world building game with endless possibilities. There are no restrictions or limitations to building a level, and you'll have hundreds of items to build with. | 9+ | April 1, 2022 |
| | "Monument Valley 2+" is the story of a mother and child as they journey through magical architecture. Each level is a puzzle that opens up as you navigate each character to the finish. | 4+ | March 11, 2022 |
| | "Shadow Blade+" is a fast-paced action platformer with intuitive touch controls. Play as Kuro who seeks to become the Shadow Blade. | 12+ | March 4, 2022 |
| | "Bloons TD 6+" is a tower defense game where you use your defending forces to pop every invading balloon. This game features four-player co-op, boss events, and 57 hand-crafted maps for continuous play. | 9+ | February 11, 2022 |
| | "Bridge Constructor+" is a puzzle game where you're in charge of constructing strong bridges under budget. Choose from a range of materials and build the perfect bridge to get the required vehicles across. | 4+ | February 4, 2022 |
| | "Hidden Folks+" is an interactive puzzle game where you're tasked to find people and objects hidden in hand-drawn levels. There are 32 areas in all with over 300 targets to find. | 4+ | January 28, 2022 |
| | "Crashlands+" is a story-driven crafting RPG. Play as Flux Dabes, a galactic trucker whose latest shipment gets derailed by an alien menace named Hewgodooko, leaving you stranded on an alien planet. | 9+ | January 14, 2022 |
Apple Arcade Timeless Classics
The Apple Arcade Timeless Classics collection is full of games that became popular well before the computer age. Play these card games, board games, and puzzles without the mess and clean up with some new twists.
| Game Title | Description | Age Rating | Release Date |
| --- | --- | --- | --- |
| | "Spider Solitaire: Card Game+" offers 1 and 2 suite games with challenges and awards. Deals guarantee at least one winning solution. | 4+ | October 7, 2022 |
| | "Gin Rummy Classic+" is a faithful recreation of the classic card game. Play offline against bots. | 4+ | October 7, 2022 |
| | "Spades: Card Game+" brings the classic competitive card game to your iPhone or iPad. Play against advanced AI's or through a league. Learn how to play using in-game tutorials. | 4+ | January 7, 2022 |
| | "Hearts: Card Game+" brings the classic competitive card game to your iPhone or iPad. Play against advanced AI's that adapt to your gameplay to make play fair. Learn how to play using in-game tutorials. | 4+ | January 7, 2022 |
| | "Backgammon" is a board game that dates back about 5,000 years. Each player has 15 checkers of a different color that move in opposite directions. Roll a die, move the piece, and first to get all pieces around the board wins. | 4+ | April 2, 2021 |
| | "Checkers Royal+" is a simple checkers game with various customization options and multiplayer modes. Play against your friends or an AI with 5 levels of difficulty. | 4+ | April 2, 2021 |
| | "Chess - Play & Learn+" is the classic chess game with online play and adaptive bots. Learn how to play with hints and bots who play a little weaker when you are behind. | 4+ | April 2, 2021 |
| | "Flipflop Solitaire+" takes the classic game and flips it on its head. Cards can be stacked counting up or down, but stacks can only be moved if they have a single suit. | 4+ | April 2, 2021 |
| | "Good Sudoku+" lets you play Sudoku at any level and improve your skill as you go. Participate in three daily puzzle modes that get harder throughout the week. With over 70,000 high-quality puzzles, you'll never run out. | 4+ | April 2, 2021 |
| | "Mahjong Titan+" is a digital version of the popular board game. The Apple Arcade version has over 2,000 boards unlocked from the start, no in-app purchase is required. | 4+ | April 2, 2021 |
| | "Really Bad Chess+" is just like regular chess, but with completely random pieces. Start a game with four knights, a bishop, and three queens while all the piece rules remain the same. Challenge your understanding of the game with this crazy take on chess. | 4+ | April 2, 2021 |
| | "Solitaire by MobilityWare+" is brought to Apple Arcade by the original developers of Solitaire free for iPad and iPhone. This version has daily challenges, customization options, and unlimited hints. | 4+ | April 2, 2021 |
| | "SpellTower+" is a wordfinder crossed with reverse "Tetris." Find words in the puzzle as new lines rise from the bottom. Match faster than the level can rise or it's game over. | 4+ | April 2, 2021 |
| | "Sudoku Simple+" is a colorful version of sudoku that aims to teach users with different grid sizes and difficulties. The colored tiles help keep you focused and avoid the stark contrast of a black and white game. | 4+ | April 2, 2021 |
| | "Tiny Crossword+" brings the fan-favorite trivia game to digital. There are thousands of puzzles to choose from and a new puzzle is added every day. | 4+ | April 2, 2021 |
2021 Apple Arcade Games
2021 Originals
| Game Title | Description | Age Rating | Release Date |
| --- | --- | --- | --- |
| | "Disney Melee Mania" is a 3v3 battle arena game featuring stars from across Disney and Pixar. Each fight takes only five minutes across multiple game modes. Select from 12 characters like Wreck-It Ralph and Mickey. | 9+ | December 17, 2021 |
| | "Lego Star Wars: Castaways" is a social, action-adventure game set in the Lego Star Wars universe. Create a character, explore an island with your friends, race micro fighters, and relive moments in the Star Wars universe through simulations. | 9+ | November 19, 2021 |
| | "Transformers: Tactical Arena" is a player-versus-player strategy game. Assemble a team of your favorite Transformers and battle through the ranks of competitive arenas. | 9+ | November 5, 2021 |
| | "NBA 2K22 Arcade Edition" is the latest mobile version of the best-selling NBA 2K series. The update includes improved visuals, new gameplay modes, and better controller support. | 4+ | October 19, 2021 |
| | "Lego Star Wars Battles" is a real-time strategy game set in the greater "Lego Star Wars" universe. Create an army of light or dark and participate in battles across every era of "Star Wars." | 9+ | September 24, 2021 |
| | "Temple Run: Puzzle Adventure" is a match-3 puzzle game themed around exploration and archeology. Overcome obstacles on your adventure by completing puzzles and unlocking new tools. | 4+ | September 17, 2021 |
| | "Castlevania: Grimoire of Souls" is a brand-new game for the franchise with classic sound and visuals. Set in a world after Dracula has been sealed away, find out what new story awaits Alucard. | 9+ | September 17, 2021 |
| | "Zookeeper World" is a match-3 puzzle game where players manage a zoo. Complete puzzles to unlock rewards that make your zoo more popular. | 4+ | September 10, 2021 |
| | "Zen Pinball Party" features twelve carefully crafted pinball tables based on DreamWorks properties, My Little Pony, and more. Additional tables will be added over time, and all extra content is included with Apple Arcade. | 9+ | September 3, 2021 |
| | "MasterChef: Let's Cook" is a cooking game that relies upon mini-games to get through each recipe. Choose ingredients, prepare, then serve dishes that will be judged by the MasterChef jury. | 4+ | September 3, 2021 |
| | "Baldo: The Guardian Owls" is an action-adventure game inspired by the Legend of Zelda franchise. Play as Baldo and explore an open world full of puzzles, quests, and battles. | 9+ | August 27, 2021 |
| | "Tetris Beat" mixes classic "Tetris" gameplay with a rhythmic beat. Rotate and drop pieces to the beat and keep the rhythm to build a combo chain. Play in Marathon Mode for a traditional version of the game. | 4+ | August 20, 2021 |
| | "wurdweb" is sort of a reverse crossword puzzle. Grab words from a list and cross them with other words found on the board. Puzzles are infinite, but alternate game modes add specific rules for winning. | 4+ | August 13, 2021 |
| | "Super Leap Day" is a one-button platformer with a new level introduced every day. Each contestant in the game has different abilities to help beat each level in different ways. | 4+ | August 6, 2021 |
| | "Detonation Racing" is an arcade racer with weapons and dangerous environmental effects that take out other drivers. Play the career mode or online against other players. Use the destructive environment to your advantage as you unlock new routes and defeat other racers. | 9+ | July 30, 2021 |
| | "Alto's Odyssey: The Lost City" is an expansion on the original game with a new biome mixed into the classic gameplay elements. Grind, bounce, glide, and jump across each level as you gain coins to buy new items. | 4+ | July 16, 2021 |
| | "Doodle God Universe" is a puzzle and world-building game. Mix and match the four elements of air, water, fire, and earth to create new elements and make your planet come alive. | 4+ | July 16, 2021 |
| | "Angry Birds Reloaded" is a new version of the classic game with visual enhancements and new characters. The original game is expanded with characters from the movie universe, each with unique powers to complete levels in new ways. | 4+ | July 16, 2021 |
| | "Ultimate Rivals: The Court" features athletes from the NHL, NBA, WNBA, MLB, and NFL. Players choose their favorite athletes to compete in a futuristic game of basketball utilizing special moves. Even WWE Superstars will join the roster with unique moves for your team. | 4+ | July 9, 2021 |
| | "Solitaire Stories" is a collection of different stories with unique themes for each. The deck design, gameplay environment, and soundtrack change depending on the story you have selected. Skip the story with Quick Play and get right to the Solitaire action. | 9+ | July 2, 2021 |
| | "Frenzic: Overtime" is an arcade-style puzzle game with pick-up and play mechanics. Play through over 45 levels as you uncover the secrets of Frenzic Industries and save the world. | 4+ | June 18, 2021 |
| | "Legends of Kingdom Rush" is a turn-based strategy RPG with roguelike elements. Lead a party of heroes to stop an evil menace threatening the realm. | 9+ | June 11, 2021 |
| | "Clap Hanz Golf" is a golfing game with team gameplay. Choose the ultimate team of golfers then change characters with each hole. Play in new and classic golf modes in levels set around the world. | 4+ | April 2, 2021 |
| | "Cut the Rope Remastered" is a 3D version of the classic iOS game. Cut ropes, avoid obstacles, and feed Om Nom candy. This version has new levels and a new character — Nibble Nom. | 4+ | April 2, 2021 |
| | "NBA 2K21 Arcade Edition" is the mobile version of the popular basketball game franchise. Play online multiplayer, single-player mode, or start a career. This version is complete with an updated 2021 roster. | 4+ | April 2, 2021 |
| | "Simon's Cat - Story Time" is a match-3 puzzle game set in a world based on the animated series. Help neighbors revitalize the landscape of a nearby wasteland to prevent the construction of a new building. | 4+ | April 2, 2021 |
| | "SongPop Party" is a music trivia game where players guess the song that is playing. There are hundreds of thousands of unlockable songs organized by genre, artists, decade, and topics. Play locally or online. | 4+ | April 2, 2021 |
| | "Star Trek: Legends" lets players take control of their favorite "Star Trek" heroes with team-based RPG elements. Warp into the Nexus and recruit over 40 characters from across every franchise. | 9+ | April 2, 2021 |
| | "Taiko No Tatsujin Pop Tap Beat" is a traditional Japanese rhythm game. Tap the notes in sync with the rhythm to get a high score. Unlock new costumes and play against your friends online. | 4+ | April 2, 2021 |
| | "The Oregon Trail" is a new version of the classic hit. Pick your party, supply your wagon, and brave the dangers of the wild on your journey to Oregon. | 12+ | April 2, 2021 |
| | "World of Demons" is an action RPG set in ancient Japan where players will fight against demon "oni." The world is animated to simulate ancient Japanese artwork and stages are pulled from ukiyo-e woodblock prints. | 12+ | April 2, 2021 |
| | "Fantasian" is a new RPG brought to you by the creator of "Final Fantasy" and industry legend Hironobu Sakaguchi. The story revolves around a character who has lost his memory in a world ruled by machines. | 12+ | April 2, 2021 |
| | "Wonderbox" is an action-adventure game set within dioramas filled with puzzles, platforming, and enemies. You can follow a narrative adventure or create your own in creator mode, then publish what you've built for others to play. Each "Box" is connected so you can intertwine the mini-adventures into a much larger one. | 9+ | April 2, 2021 |
| | "Hitchhiker" is a mystery game where you hitch rides with various people along a highway. Each person has a story to tell and will feed into the overall narrative of tracking the disappearance of a person close to you. | 12+ | March 26, 2021 |
| | "Farm It!" is a simple farming simulator full of mini-games that reward players with resources to sell and decorations for the farm. You'll complete challenges in farming or fishing alongside a cute animal companion as you decorate your farm. | 4+ | March 26, 2021 |
| | "Cozy Grove" is a life-sim where you play as a Spirit Scout camping on a haunted island. You'll uncover secrets, soothe local ghosts, and bring color back to Cozy Grove. | 12+ | March 19, 2021 |
| | "Sp!ng" is a puzzle game with single touch control. The levels are fun to navigate with increasing difficulty and hard-to-master gameplay. Unlock more characters and level skins as you go. | 4+ | March 5, 2021 |
| | "Survival Z" is a post-apocalyptic twin-stick shooter. This game has randomly generated routes for added roguelike gameplay and infinite replayability. | 9+ | February 19, 2021 |
| | 'Lumen" is a puzzle game where you guide beams of light through a stage. Use lights, lenses, and mirrors to solve each puzzle. | 4+ | February 5, 2021 |
| | "Populus Run" lets you control a crowd of people as you navigate obstacles made of your worst enemy, food. This silly take on the infinite runner genre will give you some laughs as you navigate the challenging levels. | 9+ | January 29, 2021 |
| | "Nuts" puts you in the shoes of a field researcher hoping to examine the daily activities of squirrels. This first-person adventure has a unique design with vibrant duotone color scapes and an eclectic soundtrack. | 9+ | January 22, 2021 |
| | "Spire Blast" is a classic match game with 3D graphics. Collapse towers to help feed your hungry dragon companion. | 4+ | January 22, 2021 |
| | "Oceanhorn: Chronos Dungeon" is a return to the Oceanhorn universe set 200 years after Oceanhorn 2. The four-player dungeon crawler is inspired by 16-bit era games with modern twists like roguelike randomization. Journey to the bottom of the Chronos Dungeon and attempt to alter time itself. | 9+ | January 8, 2021 |
2021 App Store Greats
| Game Title | Description | Age Rating | Release Date |
| --- | --- | --- | --- |
| | "Splitter Critters+" is a puzzle game in which you save critters by helping them navigate planets full of danger. Swipe to slice up the world and create new pathways to get the critter saftly to their spaceship. | 4+ | December 10, 2021 |
| | "Dandara: Trials of Fear+" is a metroidvania platformer full of creatures to fight and levels to traverse by jumping across floors, walls, and ceilings. The world of Salt is on the brink of collapse and only the heroine Dandara can save it. | 4+ | December 3, 2021 |
| | "Oddmar+" is an action platformer with hand-crafted levels and physics-based puzzles. Play as the Viking Oddmar as he attempts to prove himself worthy of Valhalla. | 9+ | December 3, 2021 |
| | "Galaga Wars+" is a return of the classic shoot-em-up arcade game. Destroy endless waves of aliens in a shower of laser blasts from your spaceship, all with a single touch and swipe control. | 4+ | November 12, 2021 |
| | "Kingdom Rush Frontiers TD+" is a tower defense game with challenging levels and bosses that offer hours of gameplay. Upgrade your towers and compete against increasingly difficult enemies. | 12+ | November 12, 2021 |
| | "Crayola Create and Play+" is an interactive coloring book where kids can explore their creativity using digital Crayola products. Unlimited coloring pages and activities are available with new content drops every month. | 4+ | October 29, 2021 |
| | "Tiny Wings+" is a simple one-touch game that uses procedurally generated graphics to keep every play cycle unique. Play as a tiny bird who wants to fly as you use hills and valleys to gain momentum. | 4+ | October 15, 2021 |
| | "Crossy Road+" pays homage to the classic "Frogger" games with its wacky traffic dodging mayhem. Choose one of many blocky animal sprites and hop your way to a high score. | 4+ | October 8, 2021 |
| | In "Thumper: Pocket Edition+" you are a space beetle facing off against a maniacal giant head. This aggressive rhythm game can be played with one hand in portrait or landscape. | 9+ | October 1, 2021 |
| | "Layton's Mystery Journey+" is a sequel to the mystery series that celebrates its 10th anniversary. Play as Katrielle Layton as she solves puzzles in order to unravel the mystery surrounding her missing father, Professor Layton himself! | 4+ | September 3, 2021 |
| | "Asphalt 8: Airborne+" is an arcade-style racing game with fast cars and crazy stunts. Access over 240 officially licensed vehicles from Ferrari, Lamborghini, Audi, and more! Play through the career or compete online against other players. | 12+ | August 27, 2021 |
| | "DoDonPachi Resurrection HD+" is a bullet hell classic with multiple game modes. Battle through hoards of enemies and unlock upgrades as you defeat each boss. | 4+ | August 26, 2021 |
| | "Monster Hunter Stories+" is an action RPG set in the world of Monster Hunter. Collect monsters and tame them to become powerful allies. This version features the same story mode as the console game, and Network Battles are also possible. | 4+ | August 6, 2021 |
| | "Super Stickman Golf 3+" brings the classic game back with all premium features and content unlocked. The 2D golf game features many courses with power-ups, game modes, and multiplayer matches. | 4+ | August 6, 2021 |
| | "Jetpack Joyride+" is an endless runner with one-touch controls. Tap to go up, let go to go down. Navigate the levels with different costumes and vehicles and try to win every achievement. | 9+ | July 23, 2021 |
| | "Neko Atsume: Kitty Collector+" is a simple idle game where cats show up depending on what you place in your yard. Attract over 40 kinds of cats using different toys, food, or objects. | 4+ | July 23, 2021 |
| | "Game Dev Story+" is a simulation game where players manage their own game development studio. Hire new team members and hone their skills as you build games for the latest game platform. | 4+ | June 17, 2021 |
| | "Inks.+" is a colorful pinball game that creates art as you bounce the pinball around the stage. There are over 100 tables to play as you create unique works of art that represent your journey through each level. | 4+ | June 25, 2021 |
| | "Leo's Fortune+" is a platform adventure game that uses handcrafted levels for a unique design. Survive 24 physics-based levels as you uncover the truth behind Leo's stolen fortune. | 9+ | June 25, 2021 |
| | "Badland+" is a side-scrolling platformer that takes place within a forest of over 100 unique levels. Play as one of the forest creatures and find out what's amiss in this otherwise beautiful world. | 9+ | April 2, 2021 |
| | "Blek+" is a puzzle game where players draw a shape that moves through the level to collect colors. The repeating pattern must collect the colors without touching any black holes. | 4+ | April 2, 2021 |
| | "Chameleon Run+" is an infinite runner that uses run, jump, and switch mechanics to navigate a colorful world. This physics-based runner uses easy controls to navigate increasingly difficult levels. | 4+ | April 2, 2021 |
| | "Don't Starve: Pocket Edition+" tells the story of a scientist who has been transported to a mysterious wilderness world. Navigate the world's inhabitants and exploit the environment as you look for a way back home. | 9+ | April 2, 2021 |
| | "Fruit Ninja Classic+" is one of the original App Store hits with simple but addicting gameplay. Slice fruit, not bombs while maintaining a combo. | 4+ | April 2, 2021 |
| | "Mini Metro+" is a simulation game about designing a subway map in a growing city. Keep the metro moving at maximum efficiency with each new station. | 4+ | April 2, 2021 |
| | "Monument Valley+" blends art with game as players navigate a beautiful world. Each puzzle can be solved using optical illusions as you help the silent protagonist to their goal. | 4+ | April 2, 2021 |
| | "Reigns+" brings a familiar swiping mechanic to royal decision-making. Rule as the monarch of the modern age and make decisions that will shape the future of the kingdom and your family. | 12+ | April 2, 2021 |
| | "The Room Two+" is a 3D puzzle game where solving a puzzle unlocks the next chapter in a greater mystery. Manipulate physical objects to find clues as you find the truth. | 9+ | April 2, 2021 |
| | "Threes!+" is a tiny number matching game with a cute design and increasingly challenging levels. | 4+ | April 2, 2021 |
2020 Apple Arcade releases
| Game Title | Description | Age Rating | Release Date |
| --- | --- | --- | --- |
| | Set out on a journey as "Alba," a young girl trying to save her island and its wildlife. Explore the island, photograph and catalog the wildlife, and recruit locals to your cause as you try to clean up and save the island. | 4+ | December 11, 2020 |
| | "Zombie Rollerz: Pinball Heroes" is a pinball game with roguelike gameplay and tower defense elements. Each time you play the level is uniquely generated making multiple play-throughs feel fresh as you collect new characters. | 9+ | December 4, 2020 |
| | "Warp Drive" is the latest game to take on anti-gravity racing. This arcade racer places you in a Quad-rotor Racer that can teleport, boost, and battle across each stage. | 4+ | November 27, 2020 |
| | From Annapurna Games, "The Pathless" is an open-world game that takes players through a wide variety of environments. Playing as the Hunter, gamers join forces with a trusty eagle companion to solve puzzles, uncover secrets and fight foes via a powerful archery system. The goal is to restore light to the mysterious island. | 9+ | November 12, 2020 |
| | "All of You" is a puzzle adventure built around cute visuals. Tap parts of the puzzle to freeze time and create a path for a lost chicken to traverse in its journey to find its chicks. | 9+ | November 6, 2020 |
| | The fourth title in the Reigns series, "Reigns: Beyond" puts players in charge of an intergalactic indie rock band seeking fame and fortune. Part resource management game, players must navigate the universe, fight enemies through card-based gameplay. | 12+ | November 6, 2020 |
| | "South of the Circle" is a narrative adventure set in Antarctica in 1964. After a plane crash, Peter must try to survive the dangers of the arctic while battling his inner demons. The story revolves around his relationship with his colleague Clara and the events of the Cold War. | 12+ | October 30, 2020 |
| | "The Collage Atlas" is a hand-drawn picture-book dream-world. Explore this piece of art and experience the unique soundtrack that responds to your play. Your interactions cause forests to grow and buildings to rise in this introspective game. | 4+ | October 16, 2020 |
| | "The Survivalists" is a sandbox exploration game with building elements, item gathering, and combat. After being stranded on an island, you tame some monkeys to help you survive. Craft, explore, and survive in this cute island adventure. | 9+ | October 9, 2020 |
| | "Slash Quest" is the story of a talking sword that grows when it defeats enemies. The wielder is only along for the ride as the sword pulls them in the right direction. You hold down a button to spin and aim the sword using an analog stick. As you cut down enemies the sword grows, which allows you to overcome obstacles. | 12+ | October 2, 2020 |
| | Dungeon crawling adventure. "Marble Knights" is a pun-filled action-adventure you can play with up to three other players. User orb-based powers in the Kingdom of Roundingham and defeat the evil Lord Terroball. | 9+ | September 18, 2020 |
| | A puzzle adventure. The whimsical "A Monster's Expedition" takes players on a journey across many islands as a creature trying to understand the mythical humans of the past. Uncover human history from the perspective of a monster while doing increasingly complex puzzles. | 4+ | September 20, 2020 |
| | Side-scrolling adventure. "World's End Club" tells the story of twelve kids who are in an accident and wake up in an underwater amusement park. They must fight against each other and time to win a horrific challenge and escape with their life. This anime-like adventure plays out with puzzles and logic where your decisions will shape the children's fate. | 12+ | September 4, 2020 |
| | Puzzle adventure. "The Last Campfire" tells the story of a lost being called an Ember. Journey through beautiful worlds and solve puzzles while you save those who have lost their ember and become forlorn. | 9+ | August 27, 2020 |
| | A third-person action-adventure. "Samurai Jack Battle Through Time" features a story set before the series finale and follows Jack to his final battle with the evil Aku. Master multiple weapons for combat and explore multiple worlds from the animated series. The original voice cast reprises their roles for this game. | 12+ | August 21, 2020 |
| | A point-and-click space adventure. "Next Stop Nowhere" places you in the shoes of Beckett, a courier who was delivering a package to the moon. Follow his story as he gets caught up in trying to help a criminal save her son. | 12+ | August 14, 2020 |
| | A real-time idle game from Devolver Digital. "Game of Thrones: Tales of Crows" tells the untold stories of the Night Watch as you control the decisions of Lord Commanders. Time passes even when you are not playing, and the game will have new information waiting on you each time you check-in. | 12+ | August 7, 2020 |
| | "The Lullaby of Life" is a puzzle adventure with no text and relaxing audio. The music plays a part in solving puzzles while you discover new life forms on your journey. | 4+ | July 24, 2020 |
| | "Necrobarista" is an interactive novel about a bar between two planes of existence: the living and the dead. Play through the world in first person as you learn about the inhabitants and see the story unfold with interesting cell-shaded graphics reminiscent of a graphic novel or manga. As you click through conversations you can click on highlighted words to see definitions in a unique piece of gameplay. | 12+ | July 17, 2020 |
| | "Creaks" is a storytelling platform/puzzle game with hand-drawn visuals and an original musical score. | 9+ | July 10, 2020 |
| | "Beyond a Steel Sky" is a futuristic sci-fi world where AI and technology run society. This 3D adventure game is a long-awaited sequel to "Beneath a Steel Sky" with a new graphical style and art made by Dave Gibbons who drew the "Watchmen" comics. | 12+ | June 25, 2020 |
| | "Little Orpheus" is a side-scrolling adventure where you play as a Soviet Cosmonaut exploring the center of the earth. | 4+ | June 12, 2020 |
| | "SpongeBob: Patty Pursuit" is a side-scrolling platform running game in which players take on the role of Sponge Bob. Other characters from the show's universe also feature. | 4+ | May 28, 2020 |
| | "Towers of Everland" is an action RPG where you battle endless enemies in randomly generated towers. Gather new armor, go on quests, and restore the Great City. | 9+ | May 22, 2020 |
| | "Winding Worlds" is a puzzle adventure game where Willow must help different people in different worlds. This game is designed to be a meditative experience with relaxing music and artwork. | 9+ | May 15, 2020 |
| | "The_Otherside" is a turn-based strategy RPG set in a strange town full of shadowy characters. Play as four survivors out to push back the shadowy threat. Turns are taken with dice and played as if it were a board game in this interesting take on the genre. | 12+ | May 8, 2020 |
| | "Neversong" is a story-driven platformer set in the eerie landscape of a dreamlike world called the Neverwood. Peet awakens to find his girlfriend is missing, and it is up to you to navigate the world and find out what happened. | 9+ | May 1, 2020 |
| | "A Fold Apart" by Lightning Rod Games is a charming narrative-driven puzzle game that explores the emotional complexities of long-distance relationships. | 4+ | April 17, 2020 |
| | "Beyond Blue" by E-Line Media is a narrative-driven exploration game that takes the player into the depths of our ocean. Interact with the ocean in a personal way using groundbreaking technology to see, hear, and discover the ocean's mysteries. | 4+ | April 17, 2020 |
| | "Scrappers" is a four-player beat-em-up set in a futuristic city. Clean up the town and take down anyone who gets in your way. Rival teams will attempt to stop you on your route, so fight with teamwork to finish the job. | 9+ | April 10, 2020 |
| | "Legend of the Skyfish 2" is an action-adventure game. Use your Combat Fishing Pole to traverse levels, complete puzzles, and fight monsters, as you explore the world and continue the story 100 years after the first game. | 9+ | April 3, 2020 |
| | "Spyder" is a 3D platforming puzzler. You play as a tiny robot spider and attempt to solve puzzles in large 3D environments in this shrunk-down adventure. | 4+ | March 20, 2020 |
| | A sports arcade game. Choose between high diving, swimming, cycling, basketball, baseball, football, weightlifting, skateboarding, and Alpine skiing with simple controls and cartoony graphics. "Big Time Sports" is a fun homage to classic sports arcade games. | 4+ | March 13, 2020 |
| | A platforming adventure, "Way of the Turtle" has smooth controls and a cute story of reuniting two lost turtles on a magical island. Jump, dash, and collect your way through the increasingly complex levels of this game. | 4+ | March 13, 2020 |
| | "Roundguard" by Wonderbelly is a bouncy dungeon crawler with pinball physics, lots of loot, and a randomized castle full of oddballs. Players are pit against dangerously cute monsters and challenging roguelike elements. | 9+ | March 13, 2020 |
| | "Crossy Road Castle" by Hipster Whale is an endless tower-style platformer that encourages players to work together to reach new heights. The levels are procedurally generated and offer different gameplay each time you start a new game. | 4+ | February 27, 2020 |
| | "Loud House: Outta Control" by Nickelodeon is a strategy-arcade title that encourages you to help the characters of the titular series achieve their goals while avoiding sibling rivalry fights. | 4+ | February 14, 2020 |
| | "Charrua Soccer" by Batovi is a retro-3D soccer title that features three modes: friendly match, competitions, and penalty match. Players have the option to choose player versus computer as well as player versus player. | 4+ | February 7, 2020 |
| | "Secret Oops!" by MixedBag is a local multiplayer cooperative augmented reality game, featuring unique gameplay that allows up to four players to play on the same AR game board. Players are tasked with keeping Charles, the "world's dumbest spy," alive in a game that relies heavily on coordination and communication. | 4+ | January 31, 2020 |
| | "Butter Royale" by Mighty Bear Games is a top-down twin-stick shooter that lets up to 31 players battle to the last one standing. Choose from a cast of over 50 characters and knock out your opponents, with food! Family-friendly with no in-game chat, no in-app purchases, and offline play. | 9+ | January 24, 2020 |
| | "Kings of the Castle" by Frosty Pop is a first-person platformer meets infinite runner. Playing as the Princess you have to navigate through the level quickly and save the prince! | 4+ | January 18, 2020 |
2019 Apple Arcade releases
Released December 2019
LEGO Builder's Journey by LEGO lets you navigate a world using the LEGO bricks around you, and offers the unique twist of allowing players to break the rules. With its beautiful soundtrack, this puzzler is a relaxing and fun time.
Ultimate Rivals: The Rink by Bit Fy Game Studios is the first game released in the "Ultimate Rivals" series. This fast-paced hockey game lets you choose to play as popular athletes from many sports franchises like the NBA, NFL, WNBA, NHL, and MLB. Announced during the 2019 Game Awards.
Released November 2019
Released October 2019
Pac-Man Party Royale from Banai Namco is a reimagining of the classic arcade game, featuring a four-player Battle Mode where fallen players can return as ghosts and try to regain their life by consuming another active player.
Manifold Garden by William Chyr Studio is a puzzle game that plays with gravity, with the manipulation used to change the user's perspective as they explore "infinitely-repeating Escheresque architecture."
Ballistic Baseball is a real-time PvP title from Gameloft, where players must deliver the perfect pitch and swing to win. Along with online multiplayer, there is seamless crossplay between iOS, tvOS, and macOS.
Things That Go Bump by Tinybop is a side-scroller for up to four players where creatures can be created to take on other spirits within a house. More levels are promised throughout the year, with new areas introduced roughly every two months.
Decoherence by Efecto Estudios requires players to construct robots— the better you build, the better your chances of winning. This game offers both multiplayer and single-player modes.
INMOST by Chucklefish is an atmospheric, story-driven puzzle platformer following three playable characters within one interconnecting story. It won 'Best Indie Game' at the Minsk Dev Gamm Awards.
Mind Symphony by Rogue Games is a rhythm game designed to help players unwind, with two different modes offering different styles of play. Release mode is closely related to the shmup genre, where enemy attacks are timed to the music and become more intense as the players progress. Calm mode requires players to time their moves to the beat. Features integration with Apple Music.
ShockRods by Stainless Games combines the fun of driving cars with various forms of popular game genres. It features deathmatch, team deathmatch, captures the flag, ShockBall — which is similar to basketball, and a few other modes.
Stela by SkyBox Labs follows a young woman as she witnesses the final days of a mysterious world. Players will have to solve elaborate puzzles and avoid dangerous creatures among treacherous terrain in this atmospheric platformer.
The Bradwell Conspiracy was published by Bossa Studios, publishers of Thomas Was Alone, I Am Bread, and Surgeon Simulator. It's a highly-stylized, narrative-driven first-person experience. Players will have to solve innovative puzzles and uncover secrets on the hunt for the truth.
Nightmare Farm by Hit-Point Co. is a collection-based game that encourages engagement with the characters by tending to the titular farm.
Pilgrims by Amanita Design is a playful adventure game that encourages creative puzzle-solving. Solve tasks using dozens of items and characters without the obligation of following a designated path.
Redout: Space Assault by 34BigThings is a single-player arcade space shooter that puts players in control of a Super Orbital Recon Fighter during the 2395 Colonization of Mars. Outsmart, outmaneuver, overpower, and outclass enemies in this fast-paced space adventure.
Launch day: September 19, 2019
Apple released 72 games on Apple Arcade's launch day. There are offerings from a multitude of developers with a wide range of gameplay mechanics and graphic styles.
Games removed from Apple Arcade
Developers sign contracts with Apple to have their games reside on Apple Arcade. Contracts can end for plenty of reasons, like if the developer would like to release the game on Android or if Apple doesn't see the game as fit for keeping on the service.
So far, the games removed were a handful from the initial launch that didn't see much critical acclaim and had very few, if any, content updates since launch.
Games removed in November 2022:
Doomsday Vault
No Way Home
Tales of Memo
Games removed in August 2022:
Atone: Heart of the Elder Tree
BattleSky Brigade: Harpooner
Cardpocalypse
Dead End Job
Don't Bug Me!
Dread Nautical
EarthNight
Explottens
Lifeslide
Over the Alps
Projection: First Light
Spelldrifter
Spidersaurs
Towaga: Among Shadows
Various Daylife
Requirements to play Apple Arcade
Apple Arcade is available on multiple platforms, including iOS, iPadOS, AppleTV, and macOS. To use Apple Arcade, users must make sure they have an iPhone or iPod touch with iOS 13, an iPad with iPadOS 13, a Mac with macOS 10.15 (Catalina), or an Apple TV with tvOS 13.
All titles are available for iOS and iPadOS devices, with some titles absent for macOS or tvOS devices.
Apple Arcade is available in over 150 countries— nearly any country that has access to the App Store can access Apple Arcade. Notable exceptions to this rule are Macau, China (mainland), and Hong Kong.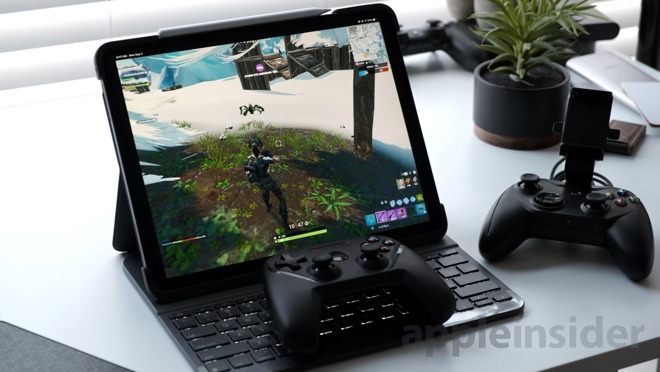 While not required, players can use a third-party controller to play many of the titles available on Apple Arcade. Players can connect Xbox and Playstation controllers as well, thanks to updates to iOS 14.