» » »
New AirPods Pro 2 with USB-C vs AirPods Pro 2 - compared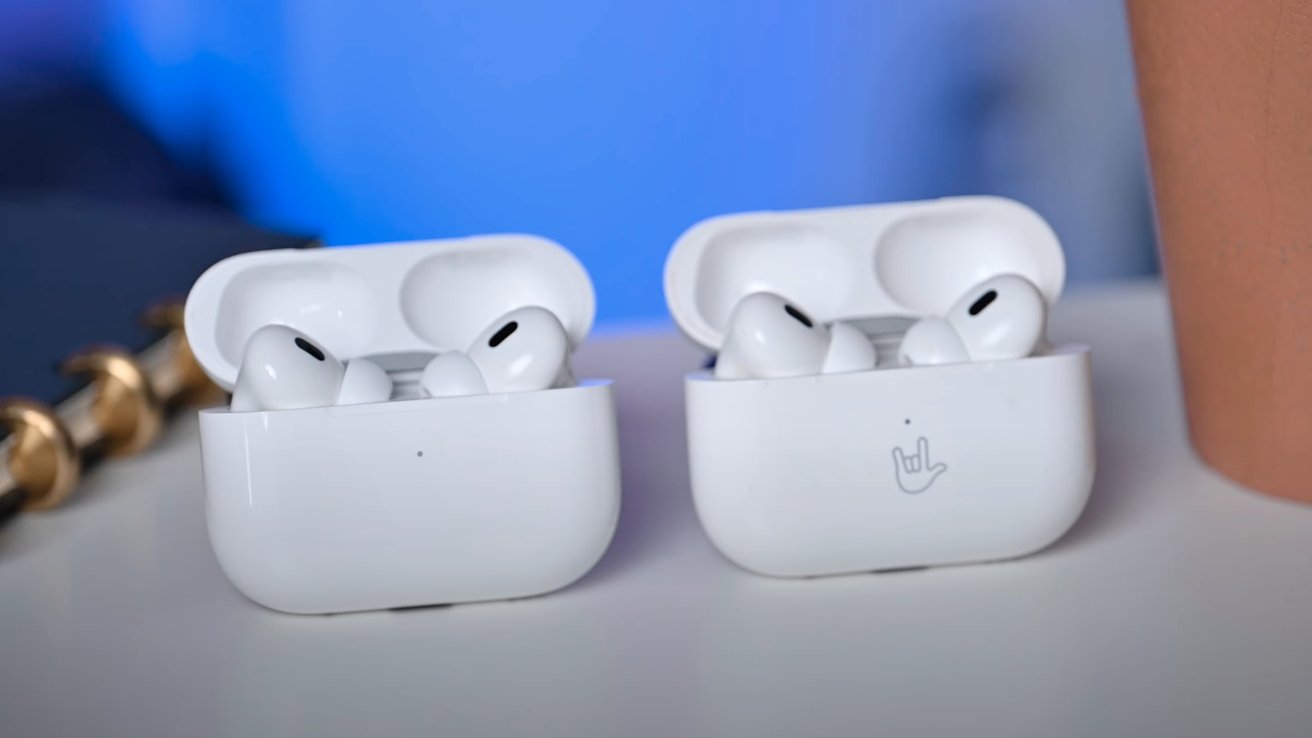 Apple's refreshed AirPods Pro 2 contain more than just a new Type-C port. We go hands-on with them to check out the other under-the-hood changes.
As Apple has begun its final migration to USB-C with the launch of the iPhone 15, Apple has started to bring some accessories in tow.
Some accessories were not so lucky, with Apple's official MagSafe Battery Pack and MagSafe Duo accessories being killed off rather than upgrading their ports to USB-C. Others, like AirPods Pro, got updated.
Technically speaking, these are still the second-generation AirPods Pro, but this 2023 version has a few notable changes to look at.
AirPods Pro 2 — now with USB-C
Let's get the oval-shaped elephant out of the way first and foremost. The most notable upgrade to the AirPods Pro 2 is the new USB Type-C port that has replaced the ill-fated Lightning port.
There may be compatibility with older cases with a precise Lightning cutout because the port is slightly larger. We tested a few cases, and most of ours remained compatible.
That universal USB-C port is sure to come in handy and we love being able to plug a USB-C cable in from our iPhone 15 Pro directly into the AirPods Pro 2. We'd have preferred bi-directional MagSafe charging, but we'll take what we can get.
Apple includes a braided USB-C to USB-C charging cable in the box. It's white, to match Apple's popular earbuds sole color option.
Aside from USB-C, both versions can charge via Qi, MagSafe, and an Apple Watch puck.
Lossless audio on the updated AirPods Pro 2
Apple also touts new lossless audio on the updated earbuds, but it comes with a catch. Lossless audio only is supported when connected to Apple's upcoming Vision Pro.
This was up for a lot of debate after the launch of the new earbuds because they seemingly had the same internals. They both are running Apple's latest H2 wireless chip.
Things were clarified by Apple soon after, confirming that while it is marketed as the same H2 chip, it was a tweaked version that now supported the 5GHz spectrum, enabling higher-bandwidth audio.
There's been some debate about audio otherwise improving, with some reviewers noting the new earbuds sound better with improved definition on the high end, while others don't mention it at all.
After a lot of listening, it's very hard to tell. We can't tell if we just believe there is better audio because we expect it or if it truly sounds better.
If Apple did make an effort to improve the audio, it isn't a big enough leap to warrant marketing it as a selling point.
AirPods Pro 2 are now more durable
The new AirPods Pro 2 are also more durable. Apple beefed up the resistance, as evidenced by the new IP54 rating.
Apple's 2022 AirPods Pro carried an IPX4 resistance rating. For the unfamiliar, the third character represents the dust resistance while the fourth represents the water resistance.
When you see an X, it means this was untested and makes no promises of resistance, which was the case with the AirPods Pro (2022).
IP54 means that the new AirPods Pro are "protected against dust, limited ingress" and are "protected against water splashed from all directions, limited ingress permitted."
There are higher ratings for both dust and water, but this should be suitable enough for daily wear and workouts.
AirPods Pro 2 — old versus new
Physically, you're not going to notice much of a difference between the last generation and the current generation. Or the original model and the updated model.
Even with these additional changes, it is hard to justify upgrading, unless you are dedicated to ridding yourself of Lightning or want the best Vision Pro experience next year.
It does make the new earbuds a better value though for those in the market for a new set.
Where to buy AirPods Pro 2