» » »
How to make a Contact Poster in iOS 17 with an iPhone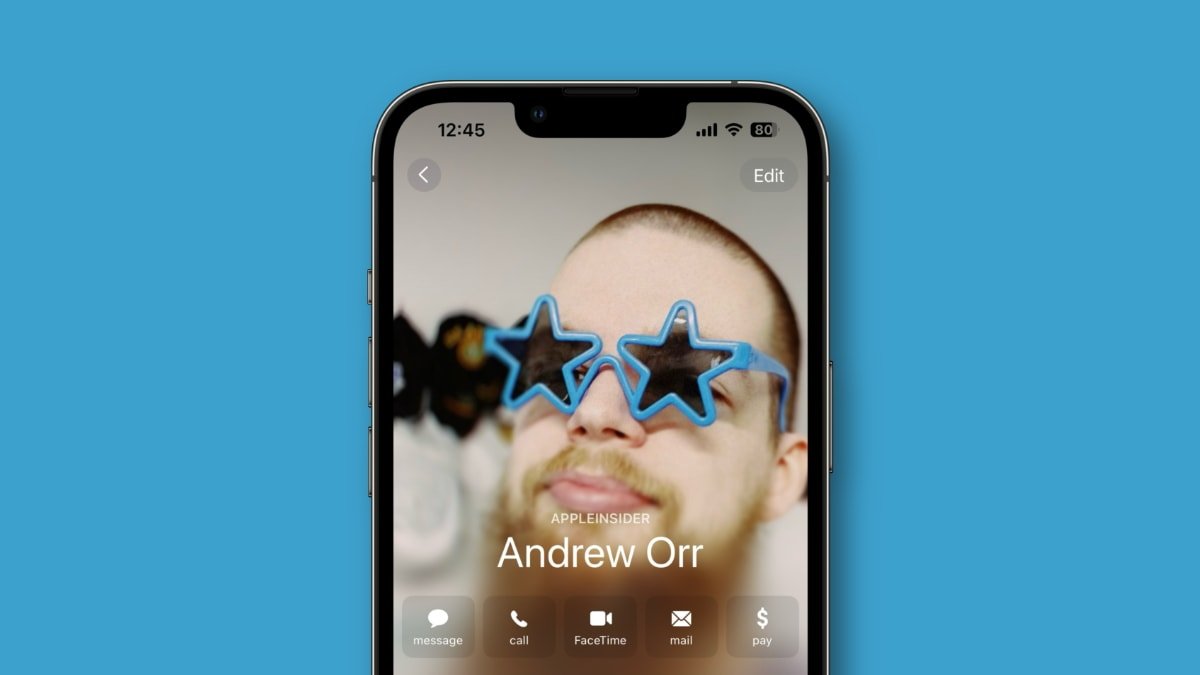 Contact Posters are a new feature in iOS 17 that lets users customize how their contact card appears when calling someone. Here's how to set one up.
Now that iOS 17 is available, one of the most striking visual additions users will be seeing is Contact Posters. That's especially so the moment they get calls from other iOS 17 users.
Once you've created a Contact Poster then, by default, when you call someone with your contact information saved in their address book, that poster is displayed fully on their screen instead of the previous small thumbnail. This enhanced display presents a visually appealing representation of your contact information.
Once set up, your chosen contact picture and the personalized poster will be visible to anyone with your matching phone number or Apple ID. It also works with another new feature called NameDrop.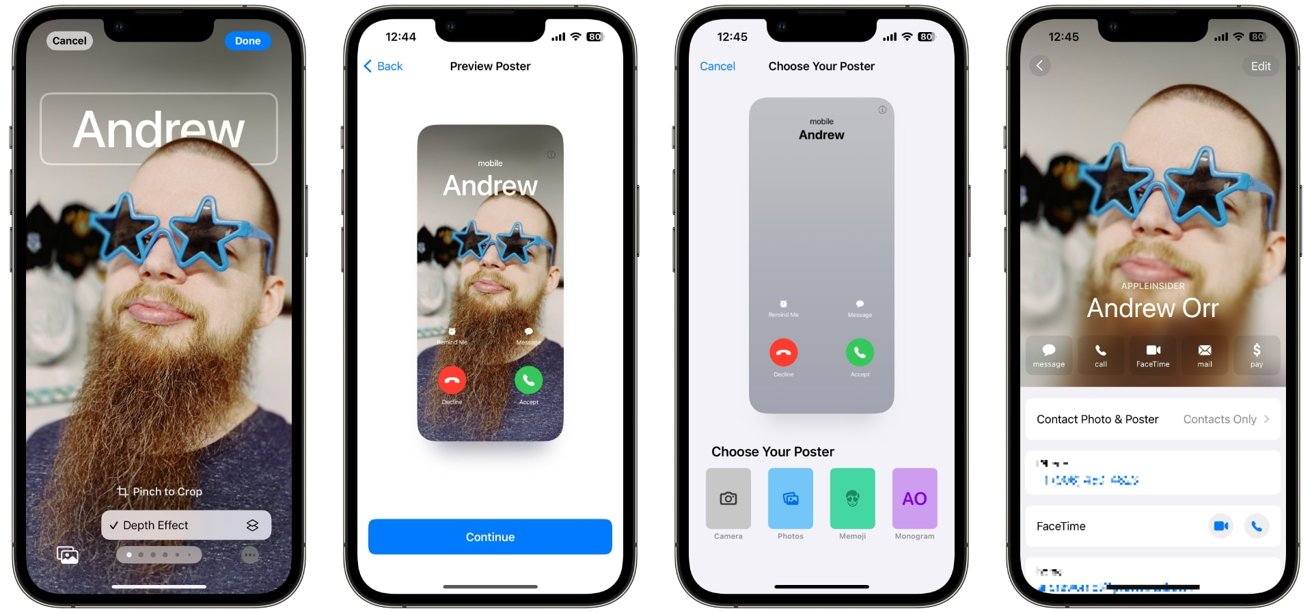 Apple developed NameDrop as a convenient method to effortlessly exchange contact information across Apple devices. Like AirDrop, it uses Bluetooth technology to share contacts, and each person's Contact Poster is showcased as a visual representation of their identity.
How to create an iOS 17 Contact Poster
In the Contacts app, tap on your card at the top to get started. You'll see My Card under your name.
Tap Edit in the screen's upper-right, then Edit under your contact photo.
Various choices are available for creating a poster, including using an image like a selfie or a Memoji representation. Additionally, users can generate a simple Monogram poster that showcases initials or use the Camera feature to capture a picture instantly.
Note that when you are editing your Contact Poster, there is a section called Share Automatically. It defaults to sharing your poster automatically with your contacts, but you can change it to Always Ask.
Then while it is still only for your contacts, each time you call someone you can say that you do or don't want them to get your poster.
Creating a poster in this interface resembles designing a Lock Screen in iOS 16. Users can select a photo from their library, with vertical images preferable.
Photos captured using Portrait Mode are particularly suitable as the phone can effectively distinguish the subject from the background, allowing for the application of color effects.
To navigate through different filters that distinguish you from the background in the image, swipe left or right. By tapping on the color circle at the bottom right, you can select an accent color of your choice.
To personalize the font, color, and weight, tap your name at the top of the screen. You can use two fingers to zoom in and out or drag the picture around on the screen.
Once you're satisfied, tap Done to see a preview of the Contact Poster, and there is an option to add it as a contact photo.