» »
The best language learning apps for iPhone & Mac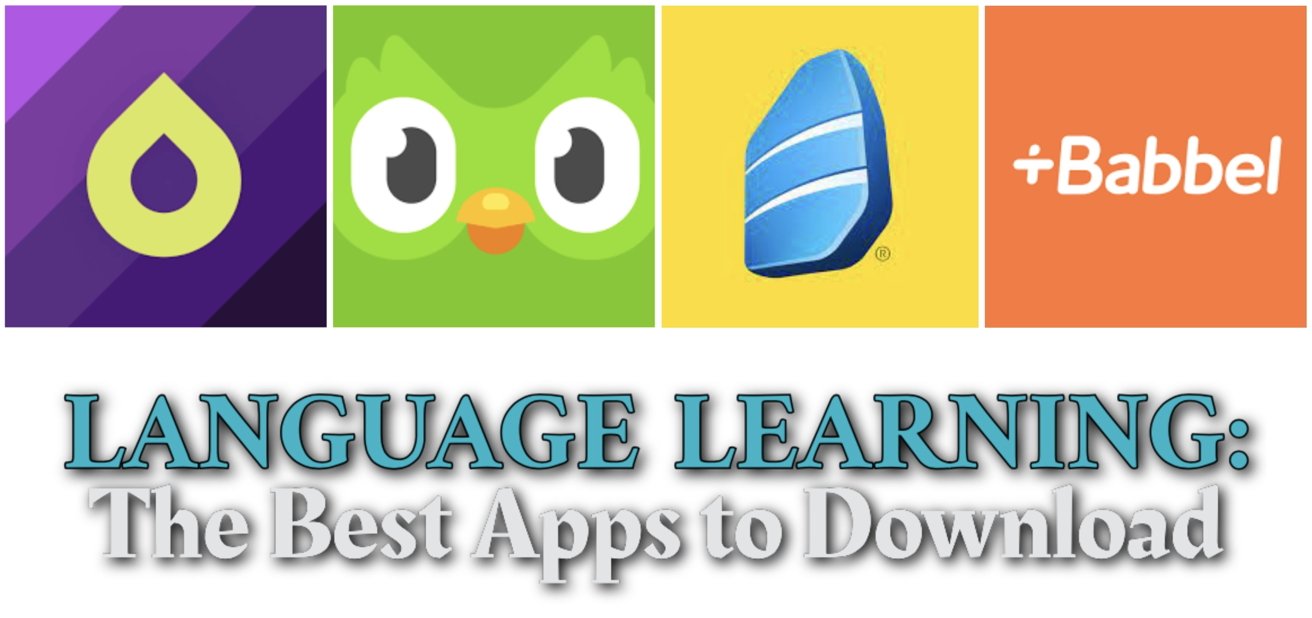 Wondering where to begin learning a new language can be challenging. A variety of language learning apps on iOS change that with new approaches and challenges to engage and attract new and existing users.
While there are apps from the App Store to choose from, finding the best app could be a little challenging. While many apps offer the same foundations, the little additions each one provides are what sets them apart.
Duolingo
While the app originally was released on iPhone in 2012, the Duolingo owl - the company's mascot - became more popular in 2021 with their viral videos on TikTok. While jumping on current trends, the company found a tactic to reach new audiences in a fun and humorous way.
When opening the app, the user will be greeted with the question being asked on if they have an account or not. Creating a new account will ask the user a slew of questions to personalize their experience.
Duolingo offers a long list of languages - 38 to be exact - that can be selected from (ranging from Spanish and French to Hebrew and Scottish Gaelic). Users can learn more than one language at a time.
If a user is starting a new language with no prior experience, they should select "from scratch", but if the user has had some prior experience, then they can select "find placement" to see where they fall on Duolingo's scale.
The app approaches making learning fun by using the method of streaks on how many days in a row the user continues their lessons. Missing one day will break the streak.
Courses will start by having the user translate sentences. If a user does not know what the sentence, or one word, translates to, then they can tap on the phrase and it will translate it for them.
Further courses will center around listening to verbal sentences and having to select words, matching words to photos, and/or typing out the sentences via the user's keyboard (these training are labeled as "harder" and are included at the end of lesson rounds). Each lesson has seven courses and six lessons per topic.
For languages that use distinct letters - like Hebrew - Duolingo offers to learn each character for the sound it makes, writing them out, connecting letters to sounds, and matching similar sounding phrases to one another.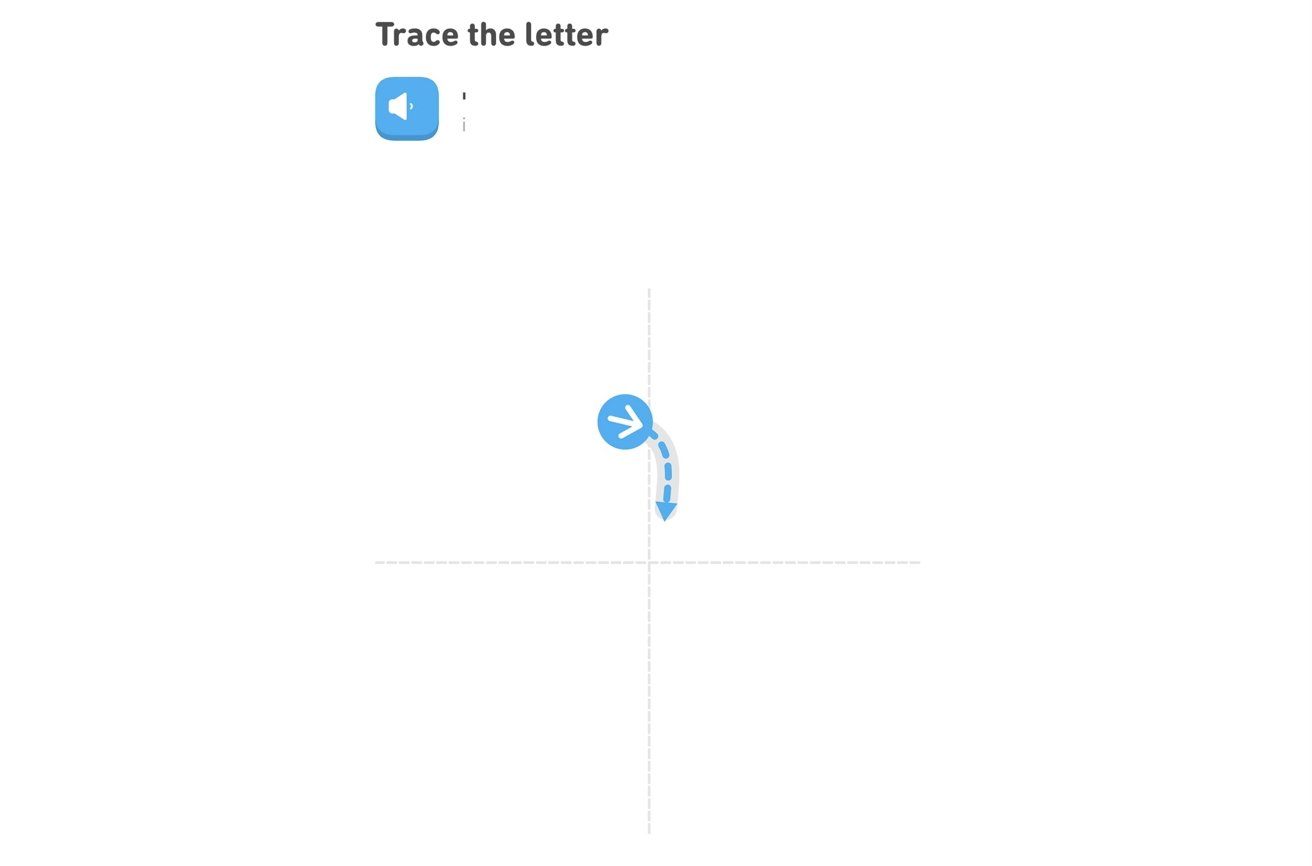 It does not cost anything to do the courses, but each user gets up to five hearts to use to continue their learning. If an answer is marked wrong, then one heart will be deducted.
More hearts can be collected by either refilling the count for 450 gems (which are the in-game currency), paying a subscription for the service where the user will get unlimited lives, or completing one practice round to gain one heart towards resuming their current course.
Duolingo offers a fulfilling experience for free, with additional costs being added when wanting to have unlimited lives, removing ads, leveling up progress faster, and testing different levels to unlock more challenging content.
Individual plans are $7.09 a month ($84.99 for 12 months) and Family Plans - which allow up to six people to use one subscription - are $9.99 a month ($119.99 for 12 months).
Drops
Drops offers the same learning objectives as Duolingo, but is more based on visual learning, and showcases it through a deeper focus on individual words than sentences in the beginning with more simplistic animations and icons.
When starting a new word, the user will be given the decision if they want to learn that word or not. Swiping the word up with forfeit the user from learning it - and then will move on to the next one - but swiping the word down will introduce the user to learning the meaning of the word and will continue with the lesson.
Like Duolingo, Drops brings in the excitement of keeping streaks and pushing for users to continue to do their language-learning courses daily, but unlike Duolingo, not doing any lessons for one day will not hurt the user's streak. Missing two days straight of learning will cancel the streak entirely.
The app puts a focus on that five minutes of learning can help a user better understand the language they are trying to master.
When doing this, a timer will show up in the upper right-hand corner of the screen indicating how time is remaining. Once the time is up, the app will congratulate the user on achieving their five-minute goal. Users can continue to keep learning past the five minutes if they want to.
The app offers lessons in the form of pairing segments of a word to correctly identify an image, connecting an image to its name through the use of floating bubbles, and offering a Tinder like experience - where a picture will have a word underneath it and the user will swipe right if the word is correctly corresponding with the picture or left if it is not.
Drops gives a basic and simplistic way of learning new languages word-by-word.
The experience is free, but users have the option to start a seven-day free trial, and afterward, they can opt-into a three-month premium period that costs $24.99, or pay monthly, which is $11.99.
Rosetta Stone
Back in the day, Rosetta Stone was used and advertised widely on Windows and Mac based platforms, and as software that a user could buy to learn new languages in a remote location.
Though that option is still offered, the company has started transitioning to an app-based platform to modernize language learning and make it more enjoyable for consumers to use their program.
If there has been previous experience with the desktop version of Rosetta Stone, then the mobile version will feel comfortable and familiar. The developers seemed to have brought the desktop version of the software and scaled it down to an app-sized version of it.
Rosetta Stone indicates that each lesson could take five-to-ten minutes.
The application also allows the user to select which type of voice style they want to be taught from. They can select either an adult male, an adult female, or a child's voice. The app offers a selection of 24 languages to choose from.
Users will start by matching and speaking phrases. Mixed in, the user will hear a phrase being spoken and then repeat it through the microphone. Other areas will have users match the spoken phrase to a photo showcasing what is being said.
The app brings a familiar user experience to a new platform that makes language learning more portable and easily accessible.
Payment options start at $44.99 for three months, $109.99 for 12 months, $299.99 gives unlimited access for 12 months (Lifetime Plus), and $199.99 for a lifetime membership, although the service is currently up to $120 off for a limited time. A lot of the basic features will come free-of-charge.
Babbel
While Babbel offers fewer options of languages that can be taught, the app offers other features that other apps seem to not.
When starting, users will be introduced to similar questions asked in other apps, but when selecting a language, Babbel offers fewer options to choose from (14 languages to choose from) than competing apps.
In the commitment to making learning a language more engaging, Babbel offers features such as games, culture bites, and live classes for users to explore.
Games allow users to play little mini-games that help them understand the meaning or usage of words while looking to achieve a goal.
One game offered is called "Sink or Spell" where the user reads the prompt and then spells out the word they think connects to it. It gives the same premises as the spelling game "Hangman" but tries are calculated through gallons of gas left in a boat. If the user runs out of gas, the boat is stranded and the game ends.
Culture bites will educate the user with a paragraph or two about the culture surrounding the language they are learning.
After reading the paragraph, the user will be quizzed with one question specifically based on the information they just read. This allows the user to learn more than just the language, but the culture surrounding it.
Live classes allow users to book a seat in one of the video-based classrooms during a specific time of the day. The classes are on Zoom, and a participant must be 16 years or older to join. If a user is ten minutes late to a class, they will not be able to join.
Users also only get two free classes and can take a placement quiz to see what classes suit them best. Participants can see what material will be covered in the class through a PDF link that is provided once register for the class.
Though the application pushes a pay-wall to continue learning, Babbel offers features and educational tidbits that the other well-known language learning apps do not.
Learning a language can be difficult and time-consuming, but current apps are looking to break those mindsets by adding additions such as games, fun mascots, and digital awards for users to achieve when learning. While the platform for learning a new language has changed, companies are still striving to convey the same goal to their users since the beginning - which is helping to learn and be proficient - in a new language.