» » »
How to use Studio Light in macOS Ventura for video apps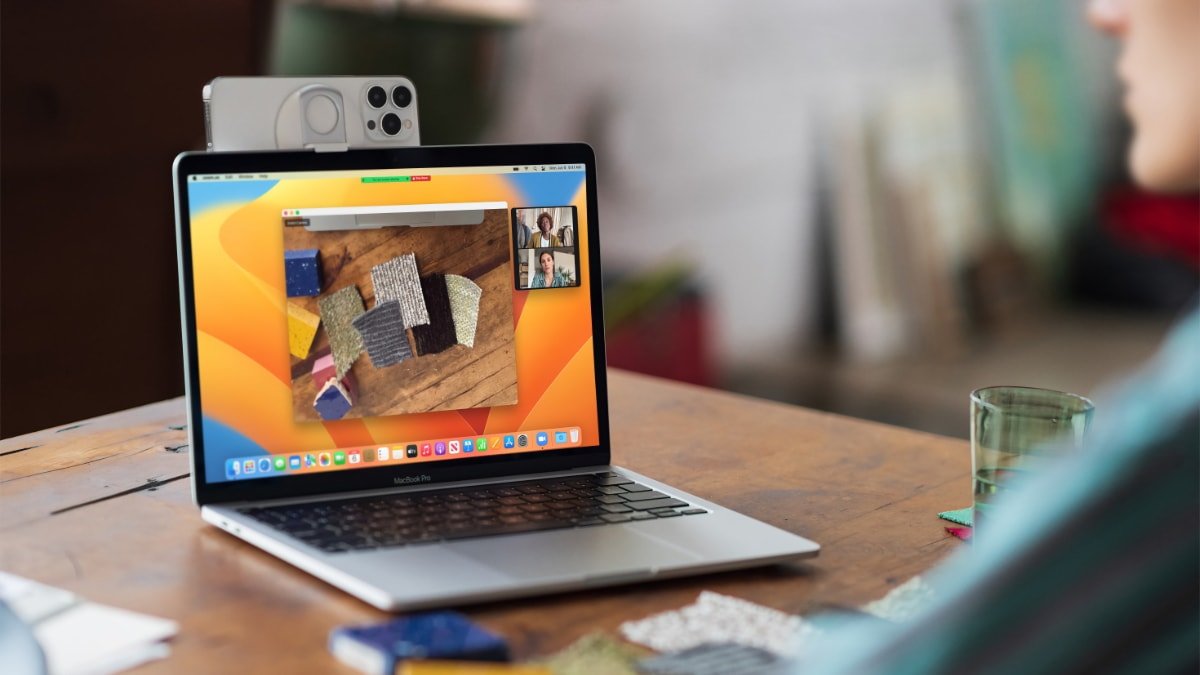 Continuity Camera will arrive in macOS Ventura soon, and it includes visual effects to improve background and lighting of live video. Here's how to use it.
Apple first introduced Continuity Camera with iOS 12 and macOS Mojave. It lets users insert photos and scans into documents on their Mac from an iPhone or iPad.
In macOS Ventura, Continuity Camera lets an iPhone running iOS 16 act as a webcam for a Mac. Apple previewed it during WWDC 2022, saying the best webcam is one that people already have.
Apple suggests that users mount the iPhone on the back of the MacBook's lid, just behind the front-facing camera — but it really can go just about anyplace, pointed at the user. Apple doesn't have its own a mount to keep the iPhone secured in that position, but there are several mounts and stands already available from third parties.
Continuity Camera requires that the iPhone and Mac are on the same network. Additionally, the iPhone must be unlocked.
Studio Light in FaceTime and other apps
Continuity Camera automatically appears as an option once the Mac detects the iPhone is in place. The controls are found inside Control Center.
The Control Center can be found in the Mac menu bar, under an icon that looks like two toggles. At the top, two options appear for controlling the camera and microphone.
Clicking on Video Effects shows Center Stage, Portrait, Studio Light, and Desk View. Microphones can also use a sound isolation setting.
Studio Light can brighten the user's face and slightly darkens the background. It's an excellent option for people in low-lighting conditions.
Other Continuity Camera Options
Center Stage uses the iPhone's Ultra Wide camera to keep the user in the frame as they move around on video. It's best to use this feature with bright lighting to reduce graininess, or noise, in the video.
Portrait blurs the background to make the video look more professional.
Desk View uses the iPhone's Ultra Wide camera to show the user's desk.
Studio Light may not be enough for some people to replace their current lighting setup, but it's great for those without lighting, such as a Ring light.