Topic: GigSky
06/23/2019, 03:06 pm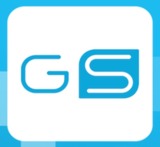 GigSky is a mobile cell service provider with a history of catering to Apple users, providing service in more than 190 countries. When they announced their eSIM for iPhone XS, iPhone XS Max, and iPhone XR, AppleInsider gave it a shot.
12/30/2018, 11:12 am

As carriers continue to add support for Apple's eSIM technology, using apps from the App Store to get the second number set up is also an option. AppleInsider walks you through how to use the Gigsky app to start using eSIM without having to shlep to a carrier's local store.
03/29/2017, 10:03 am

GigSky -- a company specializing in data plans for iPad users with Apple SIMs -- on Wednesday announced it's adding over 40 more regions, while improving the value of existing plans in North America.