iTunes strike refunds; iPhone 2.0 beta; iPhone app signing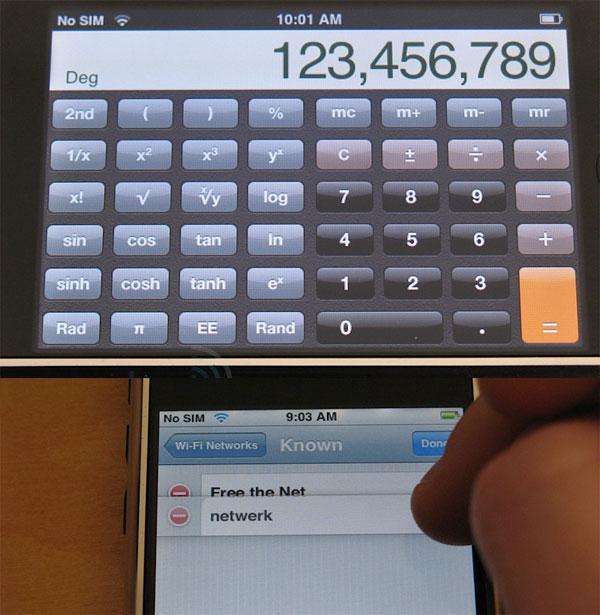 Apple has sent messages to its iTunes Season Pass subscribers offering credit for shows missed (and yet to be missed) during the recent screenwriters' strike. Also, early access to the true iPhone 2.0 beta software and SDK has revealed new features as well as Apple's digital signing method, while Apple itself hopes to assuage some rejected developers.
Apple offers strike-related iTunes refunds
Apple is preempting a potential backlash by crediting iTunes customers whose Season Pass downloads may fall short of expectations due to production delays caused by the Writers Guild of America strike over the past few months, according to e-mail messages received by customers.
In an example provided to AppleInsider, the company warns that shows such as Grey's Anatomy may have shortened seasons but that viewers will be given immediate credit as well as a promise of compensation if the now-finished strike has led to fewer episodes than expected.
"For now, I have granted two free video credits to your account which you can use to purchase any two TV episodes, music videos, or short films on the iTunes Store," says a representative from the iTunes Store. "If the season does end up with fewer episodes, you will receive a partial refund to make up for the difference."
iPhone 2.0 beta firmware features revealed
The beta also supplies a new calculator that switches to a scientific mode when the iPhone is tilted on its side, the ability to sort Wi-Fi networks by preference, and the option of mass-selecting e-mail to delete messages in bulk rather than one at a time.
iPhone calculator in scientific mode (top); Wi-Fi network sorting (bottom). (Image courtesy of Engadget)
Features such as contact search are nonetheless absent, and a button in the calendar feature appears to be inactive.
Apple placates ousted iPhone developers
Although Apple provided little explanation for mass rejection notices turning away many prospective applicants to its iPhone Developer Program, the company has since sent messages to eager programmers explaining that its warnings were the result of early controls on access to the program's services.
We have many more requests than we can serve during this initial beta period, so we must limit the Program at this time," the iPhone maker tells applicants in its e-mail. "We plan to expand it during the beta period, and we will contact you regarding your enrollment status at the appropriate time."
Apple also encourages those receiving the notice to continue development and provides links to several resources that are accessible by anyone.
iPhone apps' digital signing explained
Software delivered through the App Store will share the same level of security as iPod games, explains Roughly Drafted's Daniel Eran Dilger in a new study of Apple's approach.
The Cupertino, Calif.-based firm will reportedly use a combination of its promised digital certificates as well as the FairPlay system used for both its iPod game and media downloads. Merging the two gives Apple not just the ability to prevent casual copying but the option of disabling an app if it's found to be malicious or otherwise violating Apple's policies.
"[Apple has] the same kind of control over developers that the DMV holds over drivers," Dilger says. "If drivers faced no threat of losing their license, there would be no way of holding them accountable to drive according to the law."
Apple's certificate granting system is also said to be less costly than with other closed systems. Where Apple charges $99 just once for the certificate needed to publish at the App Store, BlackBerry maker Research in Motion charges the same amount per development computer. Symbian (which powers Nokia and Sony-Ericsson phones) asks for $200 from commercial developers for a basic plan and as much as 500 Euros ($780 US) to gain full access; for Qualcomm's BREW system used on many simpler phones, developers must pay at least $400 to have permission for signing 100 apps.
The 30 percent in royalties collected by Apple as part of its certificate grant is also considered low. Third-party stores such as Danger's (for SideKicks) and Handango's (for BlackBerry, Palm, Symbian, and Windows Mobile) currently demand between 40 and 70 percent of the sale price depending on the service in question and the number of copies sold. This can often discourage developers who plan to charge only a small amount for their software.
"Earning 70% of tens of thousands of $5 sales is a much better deal than earning 50% of a few dozen $20 titles," Dilger notes.