Apple tweaks Software Update for Windows following uproar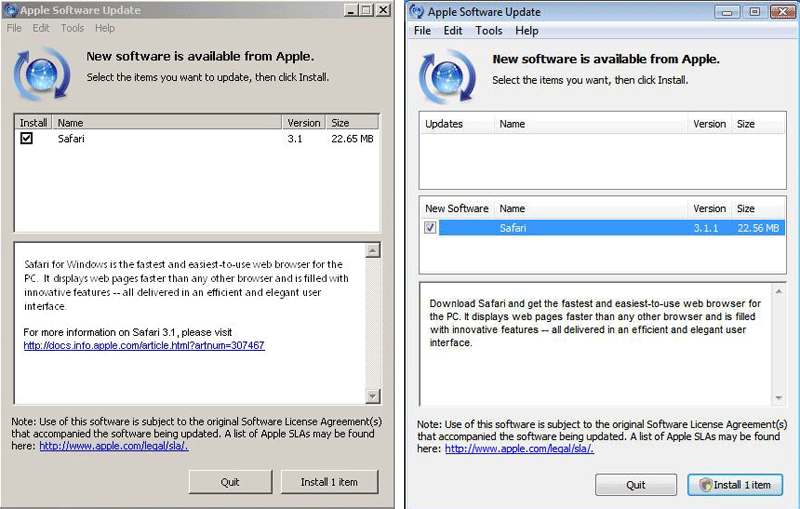 Apple has made changes to the latest version of its Software Update mechanism for Windows PCs after being lambasted for using the application as a trojan horse to gain an advantage in the battle for share of the web browser market.
The updater application has been installed on millions of PCs as part of iTunes, allowing the Cupertino-based company to push users the latest updates to the digital media application and supporting QuickTime software.
Last month, however, Apple began using Software Update to recommend that Windows users also download and install its fledgling Safari web browser, which the company claims is the "fastest and easiest-to-use web browser for the PC."
The move was met with considerable criticism from industry figures and pundits alike, who accused the iPod maker of crossing an ethical barrier in its attempts to rapidly muscle its way further up the browser charts at the expense Microsoft's Internet Explorer and other third-party Windows browsers, like FireFox.
At issue was the fact that Apple was pushing Safari upon users who had never used or installed a prior version of the browser. As a result, the company has now released a redesigned version of Software Update for Windows PCs, notes ZDNet, that separates updates to applications users have installed on their PCs from new products they have not.
The new version, labeled version 2.1.0.110, also offers users a toggle to turn off automatic software updates, though the box is checked in the "on" position by default. Yet another added feature offers to "ignore" selected updates, such as Safari.
The old version of Software Update for Windows (left) compared to the new version (right).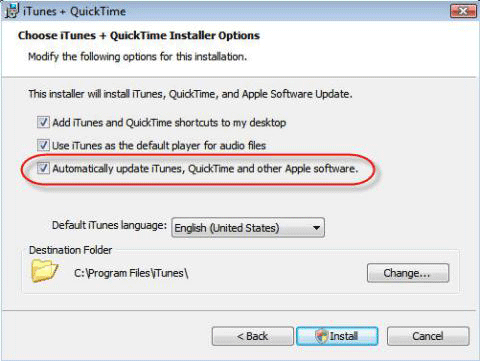 Nevertheless, Apple continues to ping Windows users of the new application to download and install its browser. And ZDNet further speculates that redesigned interface may foreshadow a move by the company "to shove more software onto Windows users" in the near future.