Next-gen Mac Pro processors could arrive March 29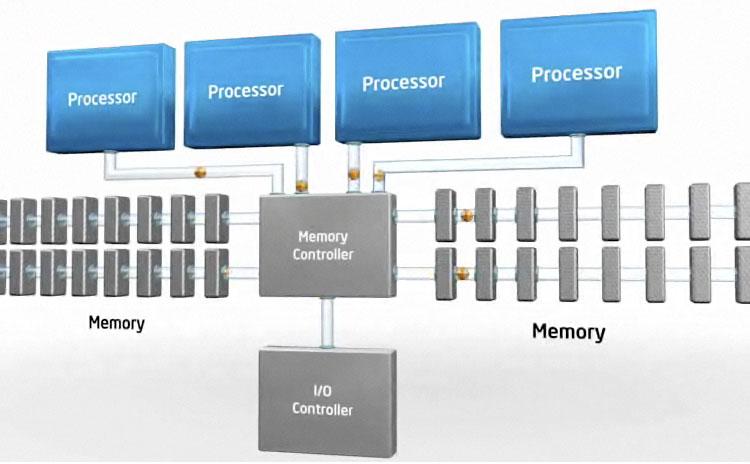 New Xeon processors widely believed to be candidates to power a next-generation Apple Mac Pro will go on sale in late March, according to a new report.
Fudzilla.com is reporting a Sunday, March 29th on-sale date, with the chips becoming more widely available the next day. While their report doesn't cite any sources, the news does seem to jive with an earlier story about the new Nehalem-based Xeon chips arriving in "early 2009".
As outlined in the November report, only nine of the new Xeon 5500 series chips (which Intel refers to as the "Gainestown" series) are quad-core, and only five would seem to be legitimate candidates to find their way into the new Mac Pro (Charts). These chips are the 3.2GHz W5580 ($1,600), 2.93GHz X5570 ($1,386), 2.8GHz X5560 ($1,172), 2.66GHz X5550 ($958), and 2.53GHz E5540 ($744).
At first glance, the new chips seem like a confusing choice, since they're more expensive at identical clock speeds than their predecessors. However, Intel claims dramatically improved performance thanks to a new architecture that puts the memory controller on the same die as the processor and introduces a new interconnect called QuickPath, which replaces the legacy standard Front Side Bus (FSB).
This image, taken from Intel's demo of the new technology, represents the complexity of legacy systems with four processors and lots of memory. | Courtesy of Intel
Instead of forcing a server or high-end workstation to use a single shared pool of memory connected to all the processors through FSBs and memory controller hubs, as seen above, most Nehalem processors can take advantage of their own dedicated memory that will be accessible directly through an Integrated Memory Controller on the processor die itself with QuickPath. To see this visually, refer to the below "before" and "after" schematics.
The Mac Pro line of Apple's flagship desktop workstations was last updated more than a year ago when eight-processor cores and a new architecture combined to deliver up to twice the claimed performance of its predecessor.