Palm Pre users suffer cloud computing data loss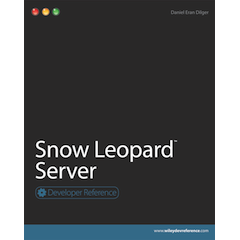 Palm is investigating why its Palm Pre users are suffering data loss after resetting or replacing their WebOS phones and attempting to restore their personal data from the company's online cloud backup service.
Pre contacts, calendar items, memos and tasks are supposed to be backed up by automatic sync to Palm's cloud servers, enabling users to swap out faulty hardware without any need to back up their data to their own local computer. Palm refers to this online data backup as a Profile, but the system isn't working for an increasing number of users who report losing all or most of their information, according to a report by PreCentral.
The problem recalls the data catastrophe suffered by Microsoft's Danger group, which resulted in a widespread loss of personal information for T-Mobile Sidekick users. Microsoft was able to recover some of the data after Sun and Oracle experts stepped in to help recover the information, but the salvaged data took over a month to restore because the company didn't have adequate backups.
Earlier this year, Nokia also experienced a cloud services failure with Ovi, its mobile online service then operating in a public beta, after a server accident resulted in database problems. Despite having "regular backups," the company said "we were not able to set it right" and had to revert to an older database performed three weeks earlier at its previous hosting center.
"We're sorry for the lost contacts in your phonebooks," Nokia's Ovi Contacts project manager Kristian Luoma posted to the company's blog. "We're sorry that the profile pictures you love, and we love too are gone. Nothing can make this right, we know, but we're hoping that you can forgive us and give another chance to give you good service."
Like Microsoft's Danger/Sidekick platform, Palm's new WebOS devices are not designed to sync with a desktop PC, so users can't back up their own phones without buying third party software to do so. Apple has suffered similar data loss issues in its rollout of MobileMe, its own cloud backup and push sync data service, but iPhone and iPod touch users are able to sync their devices to iTunes locally, enabling them to backup and restore their personal data independently of any problems that many occur in the cloud.
Despite the widespread troubles plaguing devices that are only designed to sync with the cloud (and which make it complicated, difficult or even impossible for users to perform their own backups locally), vendors are still working to push mobile devices tied to cloud-only sync services.
Last year, Android's Product Marketing Director Marc Vanlerberghe, wrote, "We envisioned a world where your various computers and phones would always be in sync without needing discipline, USB cables, Bluetooth, and synchronization software." The result was that Google's Android is designed to sync user data automatically to Google's cloud service in the background.
If Google were to lose any Android data on its end (Google's Gmail and other services have gone offline and/or lost users' messages several times before) Android phones would dutifully sync the loss back to the handset without the user even realizing it happened until the data was gone, with no way for the user to subsequently restore the data.
Microsoft recently released its own My Phone service for Windows Mobile to similarly back up users' entire phone to the company's cloud servers rather than to the their own PC. Most Windows Mobile phones are designed to sync with a local Exchange Server, which many of Microsoft's remaining users might prefer over the company's own cloud service, given its track record with Danger.
Unlike the iPhone 3GS, the Verizon/Motorola Droid doesn't support the default minimum security policy required by Exchange Server, resulting in many companies refusing to support Android phone sync with their corporate email systems.
With every major phone vendor having experienced serious and significant cloud service failures, more companies might begin recognizing that support for local data sync and backup through a user application like iTunes is not just a good idea, but an essential feature for consumers increasingly wary of trusting their information to a central server on the cloud, particularly services that offer to maintain users' data for free, and which subsequently can't be expected to care that much about restoring lost information once it occurs.