AT&T sold out of iPhone 4 preorders as Best Buy halts white preorders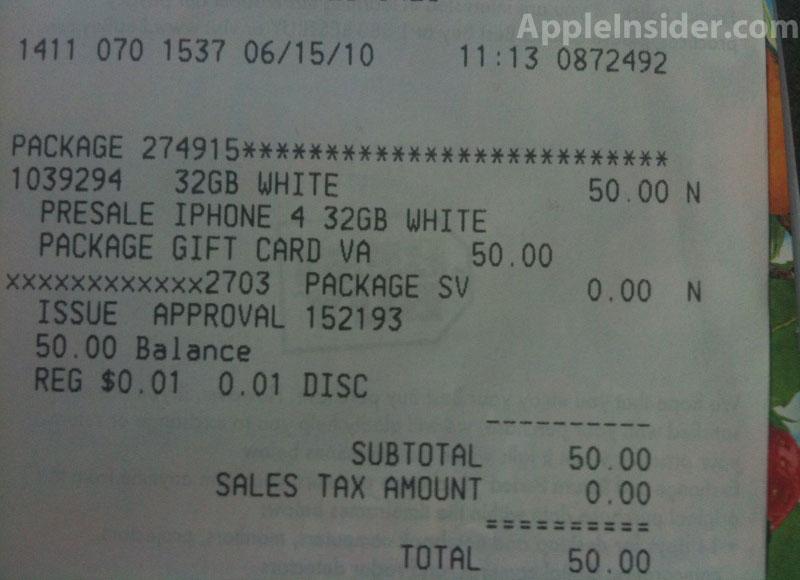 Despite a series of high-tech server meltdowns that prevented many customers from reserving their new iPhone 4 on Tuesday, AT&T managed to sell through its allotment of pre-orders by late afternoon. Meanwhile, Best Buy was asked to halt reservations for white models.
"Because of the incredible interest in iPhone 4, today was the busiest online sales day in AT&T history," AT&T said in a statement. "As of Tuesday afternoon, customers who preorder iPhone 4 moving forward will receive their device on June 25 or later, depending on when the order is placed."
AT&T said it will email customers with confirmation once their order is placed, and again when it ships. Additionally, the carrier said it will have a limited number of devices available on a first-come, first-serve basis in its retail stores beginning on launch day, June 24.
As its servers buckled under the pressure of tens of thousands of eager iPhone buyers, AT&T stores around the country switched to a pen-and-paper reservation method. Unfortunately, however, it appears that those customers who were diverted to that method are unlikely to see their devices arrive on June 24th.
An email later sent to some of these customers states that their device will "ship on or after June 24th," meaning that their orders are unlikely to be filled by the carrier's initial allotment of devices scheduled for customer 'delivery' on the 24th.
As such, AT&T has also blacked out iPhone 4 pre-orders from employees looking to reserve one of the handsets under their employee pricing plan. I an " Important Update for Employees," the carrier said:
"As an ongoing reminder, we ask that employees let our external customers go first' to preorder and purchase iPhone 4, to help ensure we can meet demand. iPhone 4 will not be available initially on the discounted employee plans, including the Employee Mobility Offer and Employee Individual Responsibility Accounts (IRU) through the Premier site. These employee accounts will not be eligible for early upgrades either. We will let you know when these policies change. Thanks for your patience!"
Meanwhile, Best Buy began the day taking deposits (image, below) for white iPhone 4s in addition to black models, despite Apple's disclosure that white models would not be available until sometime after the June 24th launch. But around 4pm, the big-box retailer was asked by Apple to cease all reservations for white models.
It's unclear whether Best Buy is guaranteeing its reservations to customers. However, similarly-positioned Radio Shack was informed by Apple on Monday that it could no longer use the word "pre-order" as part of its own reservation process, nor could it guarantee customers that they'd receive their iPhone on June 24th, according to people familiar with the matter. Those same people say that Apple allotted the retailer just shy of 100,000 units for its 4,500 shops and online store.