iPhone 4 lines at Apple stores grow as early deliveries arrive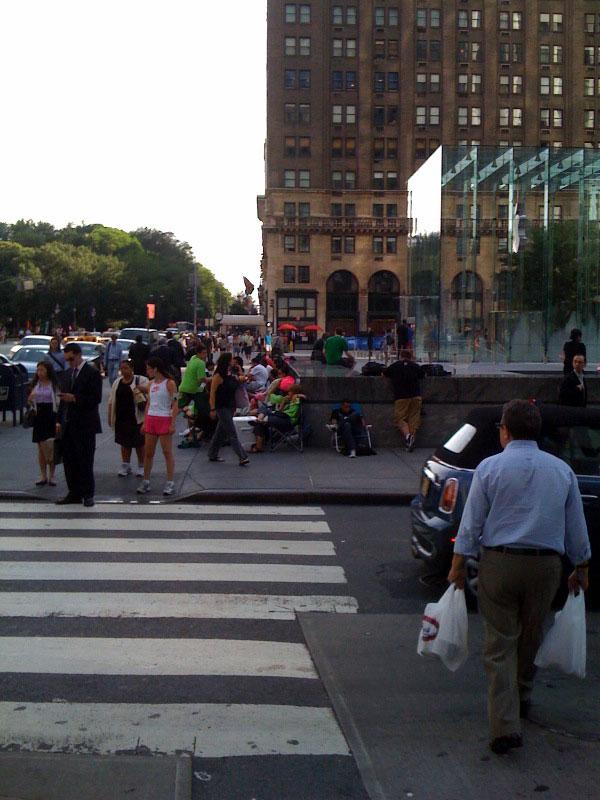 AppleInsider is supported by its audience and may earn commission as an Amazon Associate and affiliate partner on qualifying purchases. These affiliate partnerships do not influence our editorial content.
Less than 24 hours before the official launch of the iPhone 4, lines of customers camped out at Apple stores continue to grow, while many who preordered online began receiving their handset Wednesday.
Customers were seated as comfortably as they could be with portable chairs and coolers outside Apple's flagship Fifth Avenue store on Wednesday morning.
The camp-outs began last week, when a 25-year-old Dallas man got in line outside the Apple store on Knox Street. Justin Wagoner has braved the 100-degree heat with the aid of a tent, sleeping bag, ice chest, and changes of clothes, according to The Dallas Morning News. He camped out for the last two iPhone releases as well, though those were only overnight stays.
"The heat is just killing me," he said of this year's weeklong wait.
Apple uncharacteristically authorized the early delivery of iPhone 4 for many who preordered the handset, as packages began arriving Wednesday. One AppleInsider reader in the Boston, Mass., suburbs said they received their iPhone 4 at 9:30 a.m. local time, and activated the handset via iTunes in less than 30 seconds.

Thanks to AppleInsider reader Ryan for the photo.
Another reader contacted FedEx after their tracking information did not show that their package was out for delivery. A company representative reportedly said their system was down due to a large number of shipment inquiries. The representative confirmed that the package was out for delivery, despite the fact that online tracking showed the package still in transit.
However, it should be noted that not all preorders are arriving today. Some who bought through Apple sent word that their package is not scheduled for delivery today, despite the fact that Apple sent out notice of a June 23 arrival. In addition, AT&T has said that all who managed to preorder will receive their device sometime this week.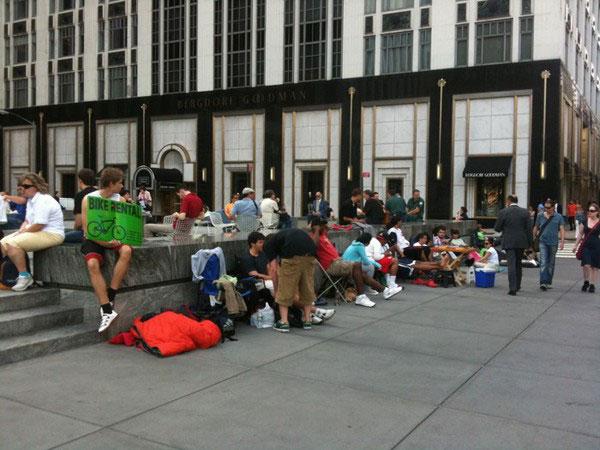 Photo via Matt Richardson.
A handful of lucky customers received their iPhone 4 even earlier, on Tuesday. A California attorney received the handset delivered to his office, but was unable to activate it for a few hours. The issue was eventually resolved with the help of Apple and AT&T.
Shipments also began to arrive at Walmart, which will be selling the iPhone 4 on launch day along with Radio Shack and Best Buy.