Rather than clone Apple's iPad, Amazon sticks with e-ink for new Kindle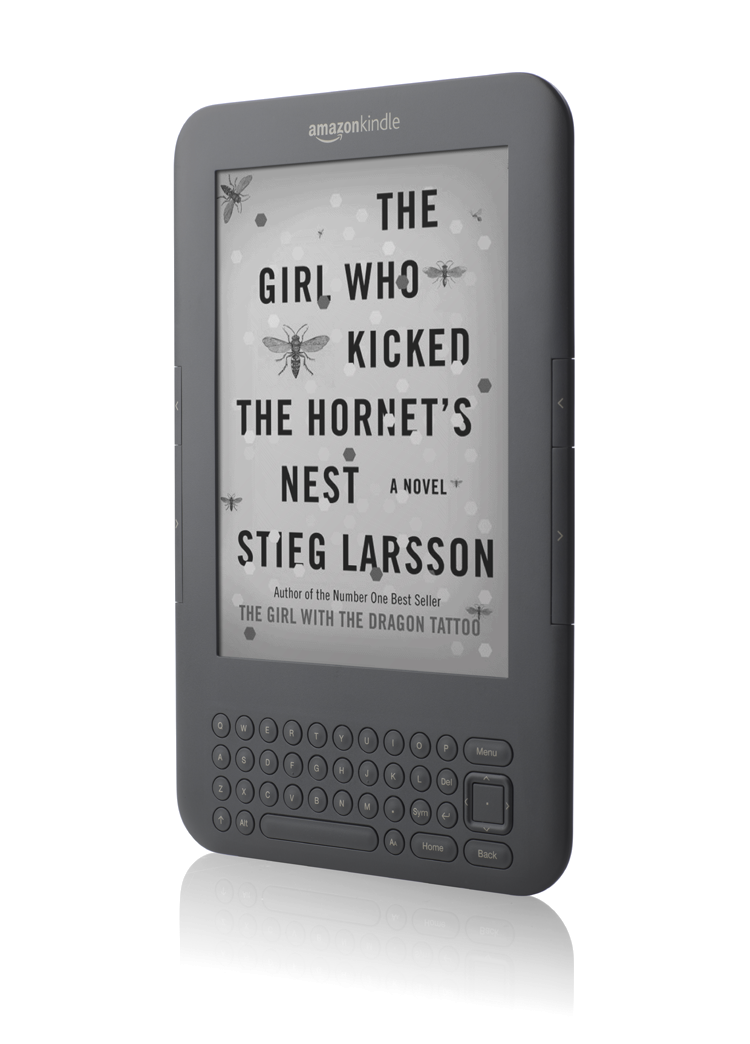 AppleInsider is supported by its audience and may earn commission as an Amazon Associate and affiliate partner on qualifying purchases. These affiliate partnerships do not influence our editorial content.
Instead of adopting a color touchscreen to compete with the Apple iPad, Amazon's newly redesigned Kindle will instead focus on price, sticking with a low-cost e-ink display and starting at just $139.
Soon after the iPad was announced earlier this year, Amazon purchased touchscreen maker Touchco. At the time, it was said that the bookseller planned to incorporate the technology from the startup company in a future Kindle e-reader device.
That may still come true in the future, but on Wednesday,

">Amazon announced

that its next-generation Kindle will launch on Aug. 27 in the U.S. and U.K. and will keep a black-and-white e-ink display. The new screen has a contrast ratio that is said to be 50 percent better than its predecessor.
Like the iPad, the new Kindle will be offered in both Wi-Fi-only and 3G-capable versions. The Wi-Fi Kindle will cost $139, while the 3G version will run $189. It has a 21 percent smaller body than the previous generation, but still has the same 6-inch reading area. It's also 15 percent lighter and a third of an inch thin. With double the storage, the new Kindle can old up to 3,500 books.
The new Kindle also features quieter page turn buttons, an improved PDF reader, an "experimental" WebKit-based browser, and a voice guide that allows books to be read aloud.
After the iPad was released in April, Amazon lowered the price of its previous-generation Kindle to $189. While the device's e-ink screen allows battery life to be measured in weeks instead of hours, making it a strong e-reader, the display also means the hardware is not as capable at other multimedia functions as the iPad. Apple's touchscreen tablet starts at $499.
"Kindle is the best-selling product on Amazon for two years running. We lowered the price to $189 and sales growth tripled. Now, we are excited to introduce a new generation Kindle that is smaller, lighter, and faster, with 50 percent better contrast," said Jeff Bezos, Amazon.com founder and CEO.
"Readers are going to do a double take when they see Kindle's bright new screen and feel how remarkably light the smaller 8.7 ounce design feels in one hand. If you don't need the convenience of 3G wireless, we have an incredible new price point— $139 for Kindle Wi-Fi. Kindle Wi-Fi has all the same features, same bookstore, same high-contrast electronic paper display, and it's even a tiny bit lighter at 8.5 ounces. At this price point, many people are going to buy multiple units for the home and family."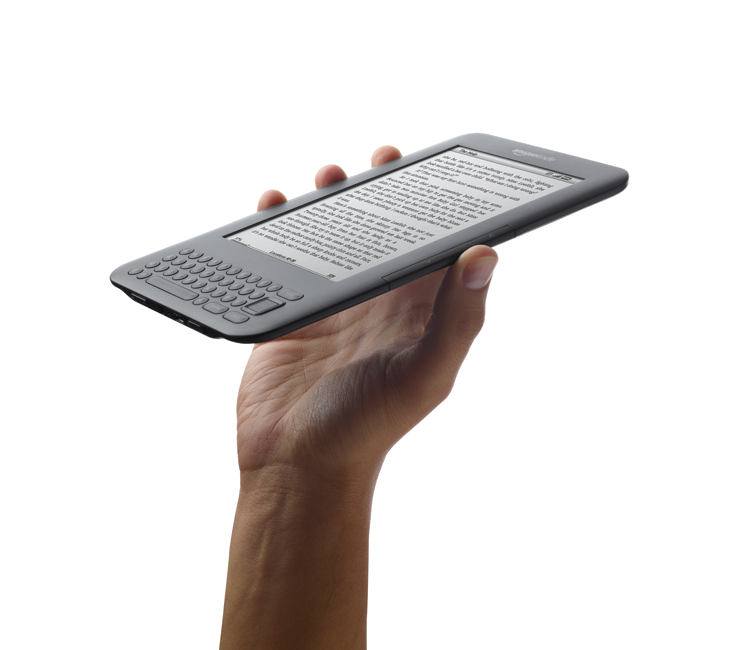 Amazon and Apple began to compete in the digital reader space when the iPad and its accompanying iBookstore were released. Both devices allow instant downloads of bestselling titles for reading on the go.
Amazon, however, has hedged its bets and also offers e-book reading software for other platforms, including Apple's iPad. Using Amazon's "Whispersync" technology, users can begin a book on one device, like a Kindle, and then pick up right where they left off on another device, like the iPad.