HDR photos in iOS 4.1 could be a result of Apple acquisition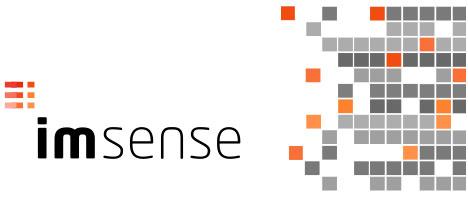 The addition of high dynamic range photos to the iPhone 4 via the iOS 4.1 software update may have come from the purchase of Imsense Ltd., a company that creates software to improve the quality of digital photos.
Evidence compiled by MacRumors shows that Imsense was acquired in July by an unnamed buyer, and its online presence, including the "imphoto" application it sold for the iPhone in the App Store, has since vanished. In addition, Alexis Gatt, formerly the director of engineering at Imsense, is now a senior engineer at Apple.
The company developed technology it dubbed "eye-fidelity," which allows for dynamic range correction in both standard and HDR photos. This is accomplished by recovering details lost in underexposed and overexposed pictures.
In addition to an iPhone application, Imsense sold imphoto software for both PC and Mac. But since the company's online presence was purged, the applications are no longer available.
Apple's HDR photos, exclusive to the iPhone 4 in iOS 4.1, are created by quickly taking three pictures: one normal, one underexposed, and one overexposed. The resulting effect, in some cases, results in superior pictures when taken in daylight or a bright setting.
When enabled, the HDR photo feature helps to prevent pictures that are "blown out" with too much light. Apple Chief Executive Steve Jobs demonstrated the HDR feature at his company's media event last month, where he said the software relies on "pretty sophisticated algorithms," but did not elaborate. iOS 4.1 was publicly released last week.
Apple has made a number of smaller acquisitions in the last year, as the company has more than $45 billion in cash on hand. In July, it was alleged to have bought Poly9, an online mapping company based out of Quebec, Canada.
Apple's purchase of Quattro Wireless late last year paved the way for the iAd mobile advertising network to launch in July. And the acquisition of streaming music service Lala is believed to play an integral role in a rumored cloud-based revamp of iTunes.