Book listing claims Apple's iLife '11 will be 64-bit, iOS compatible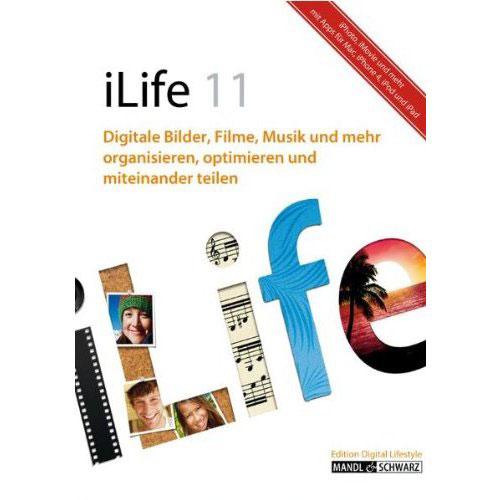 A description for a forthcoming book on iLife '11 says that Apple's forthcoming software suite will be entirely in 64 bits, include a rewritten iWeb, will ditch iDVD, and will also be available for iOS devices.
Amazon's German site has a listing for a book entitled "iLife 11: Digital pictures, movies, music and more," set for release in December 2010. It states that iPhoto will become integrated with social networks, iWeb will be "completely rewritten," and it will not include iDVD.
The listing also states there is "still a new application," but does not state what it is, suggesting the description might simply be based on rumors. In July, it was alleged that the next version of iLife would be 64-bit and would include a "mystery application," though it was also incorrectly reported the software would launch in August.
The German book's cover reads "iPhoto, iMovie and more, with Apps for Mac, iPhone 4, iPod and iPad," which could mean that the next version of iLife could also become available on iOS devices. Apple's other software suite, iWork, was released for iPad earlier this year in the form of three separate applications for $10 each: Pages, Keynote and Numbers.
The book is set to be penned by Uwe Nerger, who has no other published titles to his credit. He is co-author of another Apple-centric book coming out in November 2010 entitled "Mac Education."
In September, a family pack for iLife '11 was spotted for sale on Amazon's U.S. website. The product sold for $99 and was given an Amazon Standard Identification Number.
The iLife suite currently includes iPhoto, iMovie, GarageBand, iWeb and iDVD. The software is included on every new Mac. The last update, iLife '09, launched in January of 2009, with major upgrades to all of its applications, including the Faces and Places features in iPhoto, and the addition of the Precision Editor to iMovie.