Yahoo Messenger app update enables video calls from iPhone to desktop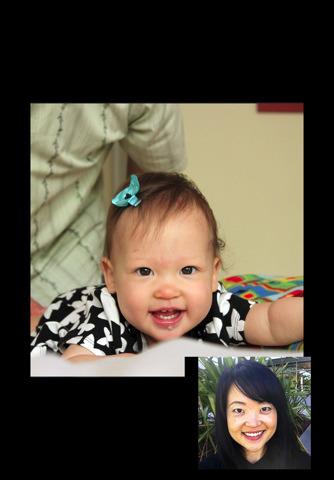 AppleInsider is supported by its audience and may earn commission as an Amazon Associate and affiliate partner on qualifying purchases. These affiliate partnerships do not influence our editorial content.
Yahoo has updated its Messenger iPhone app to allow video calls from the iPhone to a computer, a feature that Apple has yet to release for its FaceTime standard.
The Yahoo Messenger 2.0 iPhone app update was released Monday, adding support for video calls, voice calls, and multitasking. Video calling on the free app is supported on the iPhone 4 and iPhone 3GS and allow the user to initiate video chats to Yahoo Messenger users on other devices, including Macs or PCs.
Yahoo has enabled Messenger video calls on the iPhone to work over 3G, while recommending that video calls take place over Wi-Fi. By comparison, Apple's FaceTime currently works only on Wi-Fi, although Apple is working with cellular providers to allow the service over 3G.
Early user reviews of the new Yahoo Messenger app are mixed. Though the 2.0 version of the app has an average rating of 3 stars in the App Store, several users have reported problems with the video chat feature.
The update from Yahoo will challenge to Apple to roll out its FaceTime standard to even more devices. When Apple announced its FaceTime open standard for video chat alongside the iPhone 4, it promised that it would soon be available on tens of millions of devices. In September, a significant refresh of the iPod touch brought FaceTime to the device. The next-generation iPad is also expected to work with the video conferencing standard.
However, FaceTime is conspicuously absent on Windows PCs and Apple's Mac line of computers, most of which come with built-in webcams. in September, rumors arose that Apple had been working on building FaceTime compatibility into its iChat software.