Apple to move aggressively on FaceTime, camera-equipped iPads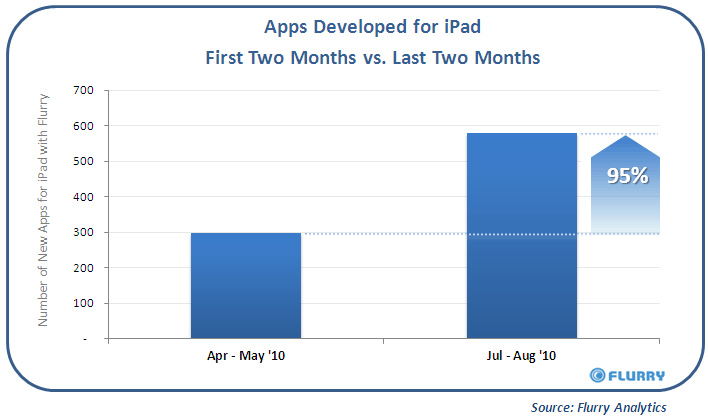 AppleInsider may earn an affiliate commission on purchases made through links on our site.
Apple's iPad is unlikely to endure the company's traditional 12-month product cycle for iOS device refreshes before seeing its first major enhancements, AppleInsider has been told.
A version of the tablet device with a built-in video camera and support for the new FaceTime video conferencing standard has already progressed to the advanced testing stages, according to a person with proven knowledge of Apple's future product plans.
Though the inaugural fleet of iPads has seen surprising momentum that's kept them out of a supply-and-demand balance since April, their FaceTime-equipped successors are said to be tracking for an introduction no later than the first quarter of next year.
And although Apple's historical product cycles would beg to differ, that person familiar with the company's plans claims that as of last month, there was an ambitious push inside Apple to verify the refresh for a possible launch ahead of this year's holiday shopping season.
Such a move would coincide with Apple's well-known strategy of building more value into its flagship products while maintaining price points and margins, rather than slashing prices in a bid for higher unit volumes.
Management has continually reiterated that Apple is a company focused on value, satisfaction, and quality — not quantity. "We have never been about being the biggest, we've always been about making the best products," chief operating officer Tim Cook has said. "Not having highest market share or most revenue."
It's also believed that Apple may striving to embed FaceTime within its entire mobile arsenal before making good on a promissory to open up the standard to the rest of the world, thereby mitigating the market opportunity for rival tablet devices that could incorporate the technology.
Apple's top-down approach to making FaceTime an industry standard, while early, has already shown signs of taking root.
Given strong sales of the iPhone 4, along with the introduction of the latest iPod touch, Apple will make true on its word to have tens of millions of FaceTime equipped devices in consumers' hands this year. That broad adoption has caused chat services like Qik to take notice.
Qik indicated this week that it is planning to integrate FaceTime compatibility into its software as soon as Apple makes its free application programming interfaces available. Qik comes preloaded on a number of popular devices, including the EVO 4G and Epic 4G, and is expected to come standard on 75 million devices by the end of 2011.
The sentiment is a change from June, when FaceTime was first announced and no devices had yet shipped. At the time, numerous chat services were initially reluctant to commit to FaceTime.
Peter Farago, vice president of marketing with analytics firm Flurry, told AppleInsider he feels the iPad is an interesting product for Apple, because it has seen immediate success with both consumers and developers, despite the fact that he doesn't believe a "killer app" yet exists for the device.
"At the end of the day there isn't really one thing for the consumer to grab onto," he said.
However, he added that the anticipated integration of FaceTime in the iPad, which would add video chat compatibility with an even larger number of iPhone 4 and fourth-generation iPod touch devices, could prove to a must-have feature that pushes sales of Apple's touchscreen tablet even further.
Apple has made FaceTime the main selling point of the iPhone 4, launched in June. Rather than touting the technical specifications of the device, including its A4 processor and Retina Display, a series of TV commercials instead focused on the intimacy and ease of use of the video chat functionality built in to the company's latest smartphone.
Flurry, which tracks what platforms developers are working on, has found the number of new projects being developed for the iPad has nearly doubled since the April launch. While developer interest was already strong in the April-May timeframe when the hardware debuted, it increased 95 percent in June and July.
The numbers, to Farago, are evidence that Apple's approach to the iOS platform has clicked with developers, who are clearly willing to embrace the iPad. This rapid adoption has occurred despite the fact that it has an install base that is dwarfed by the iPhone and iPod touch, both of which have been found success since 2007.
Farago said he, like many others before the iPad was announced, expected the first-generation device would include a camera for video chat. Now, he said, as Apple continues to convince customers that they need to carry one more device with them, an addition like FaceTime could be "the key to unlocking the potential" of the iPad.